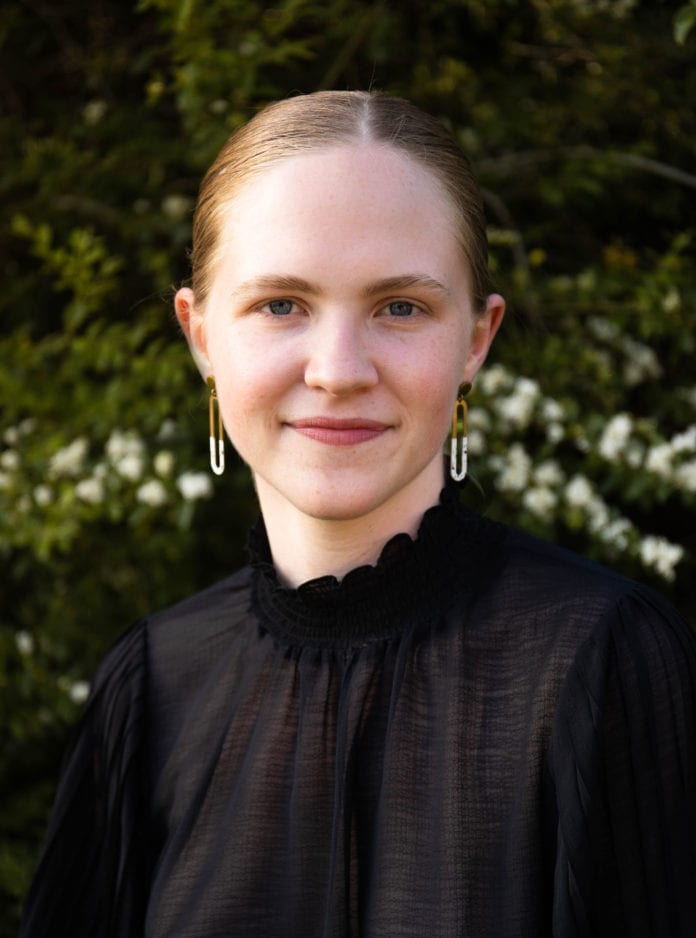 Belmont University alumna Ali Humbrecht was recently awarded a 2019-20 Fulbright English Teaching Assistantship Grant to Germany from the German-American Fulbright Commission. Humbrecht will reside in Brandenburg from September 2019 thru June 2020, where she will be placed alongside local English teachers to educate German students on the English language and U.S. culture. A December 2018 Honors program graduate with a major in Germany and a minor in political science, Humbrecht will be returning to a country she has previously visited three times, including during summer and semester-long Study Abroad experiences in Berlin.
"In the future, I plan to pursue a graduate degree in cross-cultural studies with a German focus," Humbrecht said. "Being an ETA in Germany will not only allow me to gain insider knowledge but will also provide me with first-hand experience in teaching. This authentic and long-term exposure to German culture will better prepare me for my future education in cross-cultural studies in graduate school and for a future career as a university professor which brings together research and teaching."
In addition, Humbrecht anticipates her previous experiences—including as a curator of tours for Nashville's Metro Historical Commission, extensive research into punk rock and training as a pastry chef for Nashville's acclaimed Grilled Cheeserie—will help her provide her students with unique perspectives on American life. "As an English Teaching Assistant, I will have the opportunity to expose others to my culture. I will have the ability to point out seemingly unimportant differences between our two nations, clarify and breakdown stereotypes about the United States and give youth a robust understanding of a culture different than theirs. Of course, the learning will be reciprocated."
Humbrecht also looks forward to digging deeper into the research she began with her senior Honors thesis at Belmont, Degenerates Without Borders: Punk Subculture in East and West Germany, 1979-89. But she also expects the experience to expand every aspect of her life. "By returning to Germany as a Fulbright ETA, I will be able to learn more about how the Bildungsystem works and learn how to make traditional Spätzle. I will be able to understand the cultural implications of Döner Kebab and Anselm Kiefer… This opportunity will expand and solidify my understanding of the German culture, preparing me for my future education in graduate school as a student of cross-cultural studies with a German focus, for a career in the field of German studies and for a life of cultural awareness and respect."
Last year alumna Khadija Ali was awarded a similar Fulbright grant to teach in Germany. She, along with Belmont Associate Professor of German Dr. Regine Schwarzmeier, were significant inspirations for Humbrecht on her path to this grant. "They both supported me in ways I cannot even describe. From being my cheerleaders to being my life coaches, both of these people guided me towards Fulbright, worked with me on the application and bettered me as a person and an academic."
The Fulbright U.S. Student Program is an international exchange program sponsored by the U.S. Department of State and the J. William Fulbright Foreign Scholarship Board that provides competitive grants to graduating seniors and graduate students to serve as cultural ambassadors of the United States abroad.