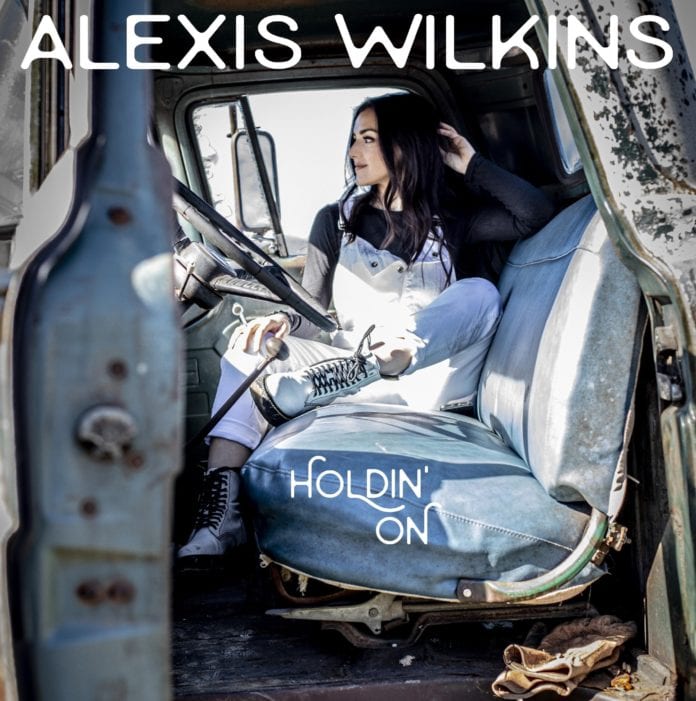 Country singer/songwriter Alexis Wilkins grew up with her eye on giving back. Now, with the world in the grips of the COVID-19 pandemic, she's doing just that – encouraging music fans to remember what really matters with her debut single "Holdin' On" and helping her friends at Musicians On Call in the process. Wilkins will donate all of her proceeds from "Holdin' On" to Musicians On Call. 
Available on all streaming services March 27, the sentimental track brings lyrical reminders of precious moments with family and friends. Get "Holdin' On" HERE and watch the video HERE.
"'Holdin' On' is a song about how, in this crazy world, sometimes the best thing to hold on to is each other," Wilkins said. "My team and I had planned on releasing a full batch of songs starting in April, but with everything going on in the world right now, I thought that we could all just use a little something to bring us together."
Wilkins, who co-wrote "Holdin' On" with hit songwriter and close friend Mitch Rossell, penned her first song as a child. She was moved by news of coal fires in Pennsylvania and wrote a song to raise money for victims.
"It taught me early on that I could do something to take action, and that was a really important lesson for me, to feel that I could contribute something meaningful to the world," she explained.
Wilkins and Rossell wrote "Holdin' On" last year, well before COVID-19 made headlines. A call to action from Musicians On Call, to which she has been a dedicated volunteer for since 2015, inspired the singer to share "Holdin' On" now, rather than wait until the originally planned release date.
"When Pete Griffin at Musicians On Call reached out about their #MOCHeals playlist, my first thought was – how can I help? My project wasn't set to come out until next month, but I decided that because the message of this song is something the world could use right now, let's just go!" she said. "I hope this brings people's attention to the little joys in life and the things that are truly important. Hold on to the good, hold on to your values, and most importantly, hold on to each other, even if we can't physically hold on to each other right now!"
Musicians On Call brings live and recorded music to the bedsides of patients in healthcare facilities across the country. In response to the COVID-19 pandemic the organization released the #MOCHeals Playlist, a compilation of music videos recorded by MOC volunteers for anyone in the hospital or feeling lonely or isolated.
In addition to adding the song to the #MOCHeals playlist, she will also be participating in the MOC Virtual Bedside Performance Program beginning next week.
About Musicians On Call: Musicians On Call (MOC) is the nation's leading provider of live music in hospitals. For more than 20 years, MOC has brought live and recorded music to the bedsides of patients in healthcare facilities ranging from children's hospitals to adult facilities, VA hospitals and hospices. To date, its volunteers have played for more than 800,000 patients, families and caregivers across the country. Through live, in-room performances for patients who are undergoing treatment or unable to leave their beds, these volunteers add a dose of joy to life in a healthcare facility. MOC supporters over the years include Bruce Springsteen, Kelly Clarkson, Luke Bryan, Keith Urban, Lady Antebellum, Justin Timberlake, Ed Sheeran, Reba McEntire, Gavin DeGraw, Darius Rucker, Pharrell, Amos Lee, Nick Jonas, Rachel Platten and many more. For more information, visit www.musiciansoncall.org.
Learn more about Alexis Wilkins by visiting her Website at www.alexiswilkins.com, or following her on Instagram, Facebook and Twitter.