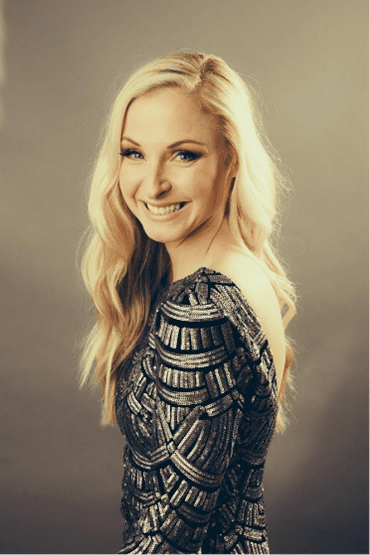 Sarah Moseley is pursuing her dreams and helping others in the process.
Moseley, who graduated in 2017, recently founded Songbird City, Nashville's first and only custom song company which employs a melting pot of nine talented songwriters from a variety of genres, including a few Belmont graduates.
Songbird City writes custom songs for weddings, anniversaries, birthdays and more. Customers complete an interest form, then a songwriter of their choice creates a custom song at an in-home studio within five days. The process turns "memories into melodies."
Moseley finds joy in employing and promoting Music City songwriters.
"I am a songwriter first. I have been writing for over a decade. I understand the struggle," she said. "I wanted to help the creative community through Songbird City. Ten percent of proceeds from a custom song go to the Nashville Songwriters Association International (NSAI) for artists in need."
Moseley developed a passion for songwriting while attending Belmont University. A native of Oklahoma, she traveled between Tulsa and Nashville during her collegiate life, working on her own singer-songwriter career. She majored in Entertainment Industry Studies (EIS) and joined Alpha Sigma Tau sorority.
She recalled her professors from the EIS program—industry professionals!
"I remember being starstruck by Mark Volman, a co-founding member of The Turtles, and one of my first professors in the program. I enjoyed program classes with Cristi Williams, too, who has been involved in the entertainment industry with her daughter, Hayley Williams of Paramore," she said.
Following her graduation from Belmont, Moseley further pursued her singer-songwriter career as pop artist JOVVI, writing for TV and film. However, her love for songwriting would lead her to something more: creating a business with a mission … helping local songwriters thrive at every level. It was then she collaborated with her husband, Aaron, a digital marketing agency owner, to bring her dream to fruition. Songbird City was founded less than 60 days later.
Songbird City may be in its infancy, but she is already planning its future.
"Nashville is a city of dreamers," Moseley said. "I hope Songbird City will help songwriters make connections, expand their songwriting through custom song and provide them with another layer of financial income."
A Songbird City writer's round could be coming soon; follow the business online or on social media to stay connected.