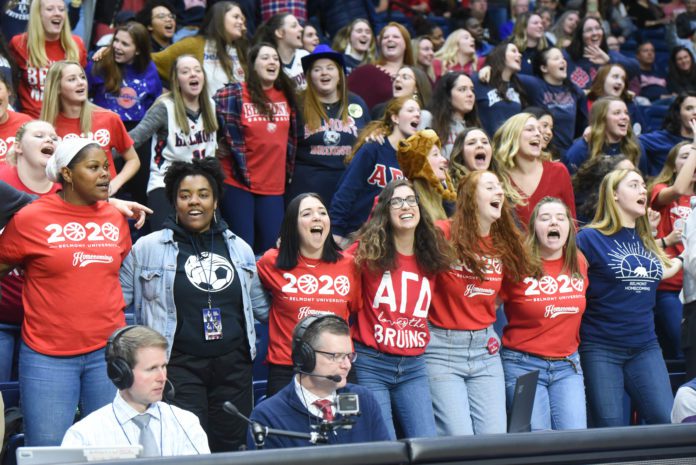 Belmont University will celebrate its 2021 "Homecoming at Home" festivities this year the week of Monday, February 15 – Saturday, February 20. Homecoming recognizes the University's strong community and the bond alumni carry with them beyond graduation. The celebration must go on, although this year's events will look a little different from in years past due to the coronavirus.
Throughout the week, Belmont will feature COVID-safe events that allow students, faculty, staff and alumni to participate on their own time including a Virtual Polar Bear 5K Challenge, a Belmont Athletics Pop-Up Scavenger Hunt and exclusive discounts from The Belmont Store.
"From the comfort of one's home, Belmont alumni all over the country should be able to join in the festivities, even if they normally would not have time or be able to make the drive to Nashville," shared Director of Alumni Relations Julie Thomas. "There is a great advantage for us to reach a wider base of alumni than ever before. Our goal is to continue to 'Defend our Den' following the established safety protocols, while simultaneously working to expand the cherished traditions of Homecoming."
The University also emphasizes its Homecoming Community Service Initiative with the PENCIL Foundation where pencil donations will be collected at the Foutch Alumni House and the Office of Service-Learning (Janet Ayers Academic Center 1014) during the month of February.
The week features a set intention for each day including Mission Monday, T-shirt Tuesday, WOW Wednesday, Thank You Thursday and FANtastic Friday. A preview of the week's events is listed below, but more events and further details can be found on Belmont's Homecoming page.
Mission Monday: February 15
Join Belmont Alumni who own or work with area non-profits at the Virtual Alumni Non-Profit Fair from 12 – 1 p.m. (Register here)
The annual Build-A-Bruin competition will commence and be offered all week long with bears available for curbside pickup in the Beaman Student Life Center.
Local non-profits will speak on a panel for Radical Generosity: Helping Others in the Midst of a Pandemic at 6 p.m. (Register here)
T-Shirt Tuesday: February 16
Tune into Belmont Women's Basketball on ESPN+ at 5 p.m.
Hear from Casey Alexander, Men's Basketball Head Coach, and Bart Brooks, Women's Basketball Head Coach, for Coffee with the Coaches at 9 a.m. (Register here)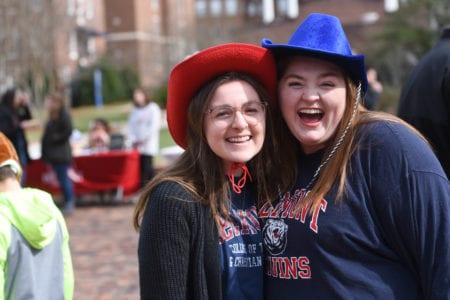 WOW Wednesday: February 17
Thank You Thursday: February 18
Belmont Faithful members will be recognized with an annual "thank you" luncheon.
Tune into Belmont's Basketball Double Header on ESPN + at 4 p.m. for Women's Basketball against Jacksonville State and at 7 p.m. for Men's Basketball against Jacksonville State.
FANtastic Friday: February 19
Alumni are invited to participate in "a safe and brave space to voice all opinions," at the Alumni Real Talk: Diversity, Equity and Inclusion in the Workplace at noon. (Register here)
Join Belmont President Dr. Bob Fisher as he speaks at the Homecoming Chapel: What Really Matters at 3 p.m. (Register here)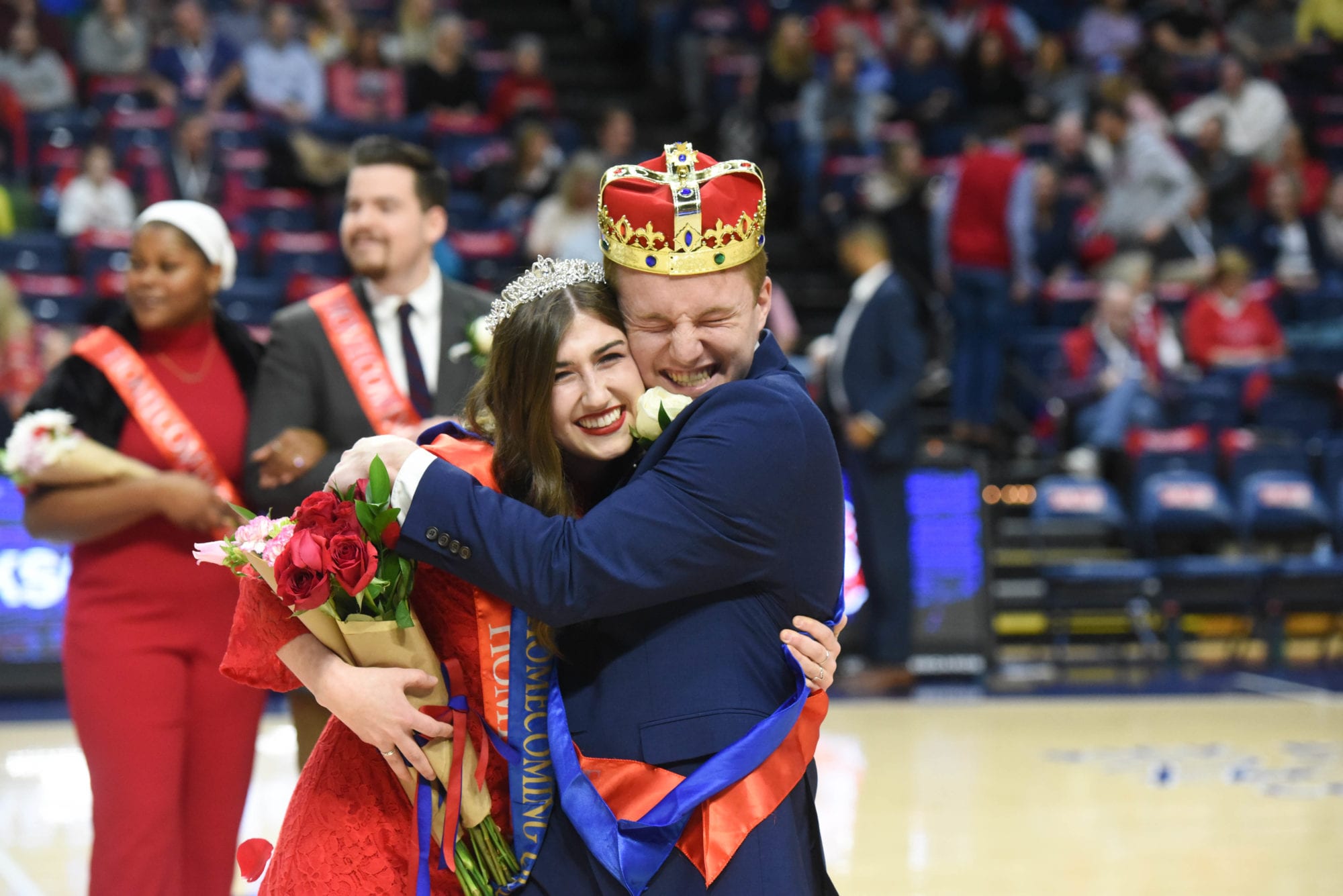 Homecoming Saturday: February 20
Join the Belmont community on the 15-minute Virtual Guided Prayer Walk Through Campus, beginning at 10 a.m. (Register here)
Learn about the impact COVID-19 has had on Healthcare Delivery at 10 a.m. (Register here)
The Presidential Scholars Virtual Homecoming Gathering: A BOLD Leadership Experience will take place from 12 – 1 p.m. (Register here)
Stream Belmont Women's Basketball vs. Tennessee Tech at 1 p.m. and Belmont Men's Basketball vs. Tennessee Tech at 4 p.m. on ESPN+. The 2021 Homecoming Court will be announced between games.
Listen in as the annual Homecoming Carillon Concert takes place at the Bell Tower at 3:30 p.m.
Event details and the alumni website can be accessed on Belmont's Homecoming page. For any further questions regarding homecoming, please contact our Alumni Office.