Three Belmont physical therapy graduates, Jack Davis, Jessie Mills and Shelby Smith, were inducted into the 2019 inagural class of the National Physical Therapy Student Honor Society.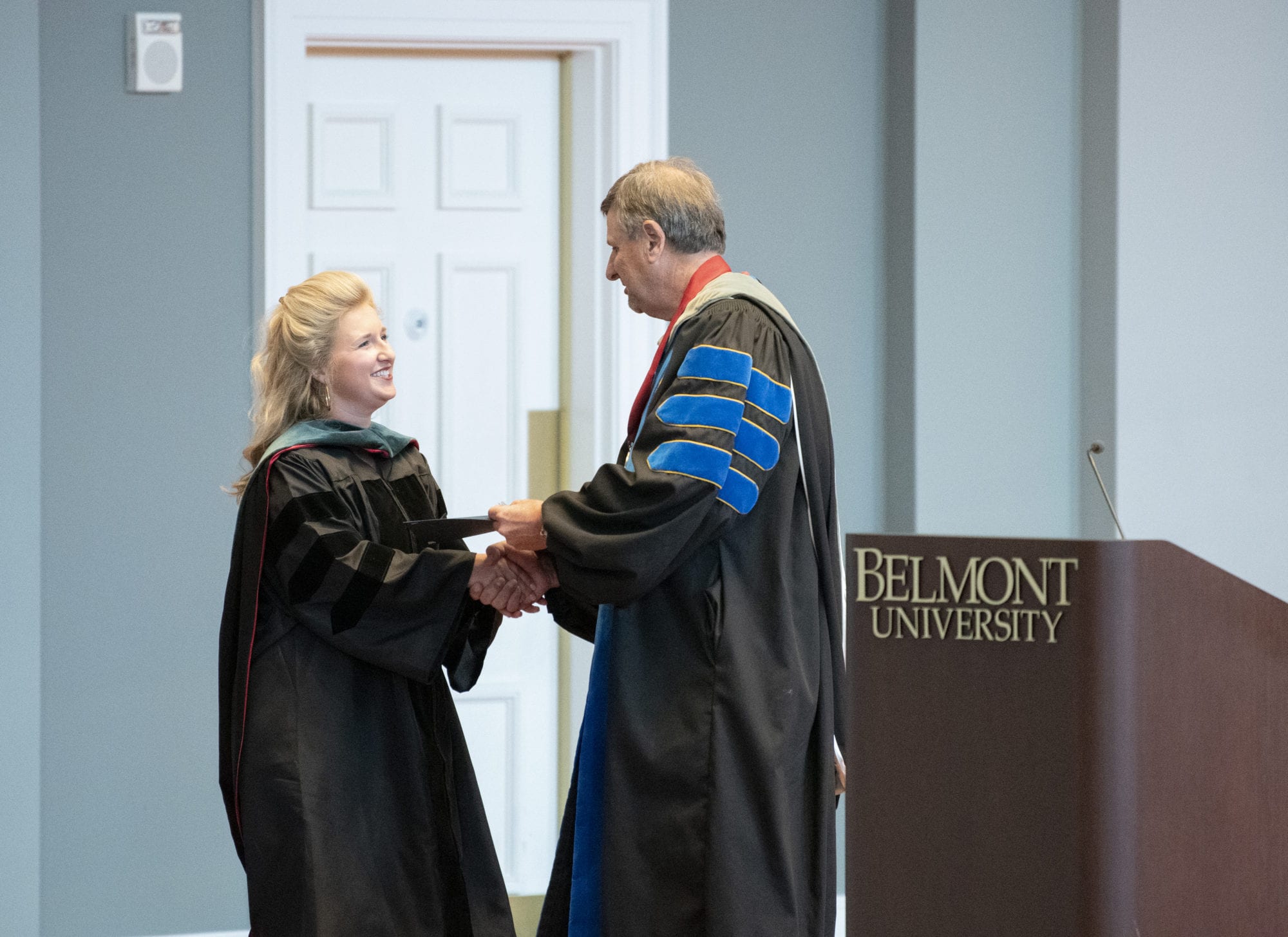 The National Physical Therapy Student Honor Society was established in 2018 by the American Council of Academic Physical Therapy (ACAPT) to recognize and honor exceptional individuals who have demonstrated exceptional academic accomplishments and advocated for the profession of physical therapy.
Specifically, the mission of the Society is to recognize and honor physical therapy students who exemplify outstanding traits in leadership, research and service to society, as characterized by consistent demonstration of strong moral character and ethics. As a member of the Society, individuals are expected to uphold and implement the core values of the physical therapy profession.