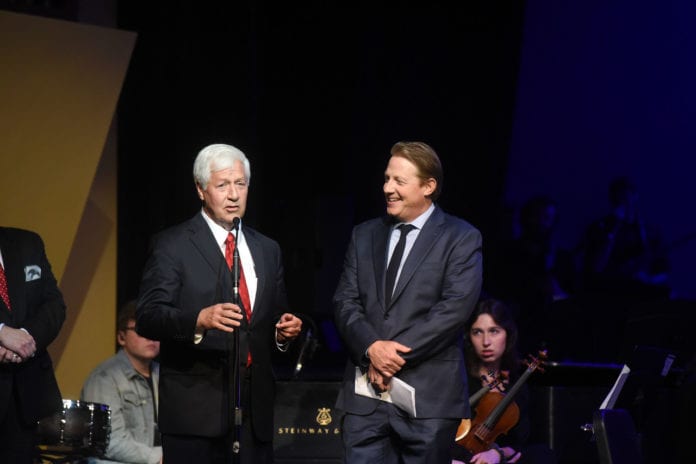 Dubbed the "First Family of Music Row," it is clear that the Bradley family has had a lasting impact on the music industry. That impact goes beyond Music Row and stretches to include Belmont University. At Belmont's 30th Annual President's Concert, the Bradley family was honored with the Applause Award from the College of Visual and Performing Arts.
The Bradley family began their lasting legacy on Music Row in 1954 when brothers Owen and Harold Bradley bought a house on 16th avenue with a recording studio attached. The brothers served as pioneers in the Nashville music industry and continued working in the recording industry throughout their lives, working with musicians like Patsy Cline, Roy Orbison, Loretta Lynn and more. While Owen became a producer and vice president of Decca/MCA Records Nashville, Harold was an accomplished session musician.
Involvement with the music industry has continued through several family members since 1954. Owen's children, Patsy and Jerry, have also been involved in the music industry. Jerry worked for RCA and then went on to Opryland Music Group's Acuff-Rose Publishing Company. Patsy spent 42 years with BMI growing from receptionist to assistant vice president of writer/publisher administration.
And now Jerry's son, Clay Bradley, continues the family legacy by owning and operating his own independent music company. Clay Bradley accepted the Applause Award on behalf of the rest of the Bradley family at the President's Concert.
The Bradley family is involved with Belmont through several ways, most recently being the announcement of The Harold Bradley Endowed Scholarship to support a guitar student throughout their four years of school. The Belmont songwriting program is also located in the Quonset Hut, formerly owned by the Bradleys and attached to the original family home on Music Row.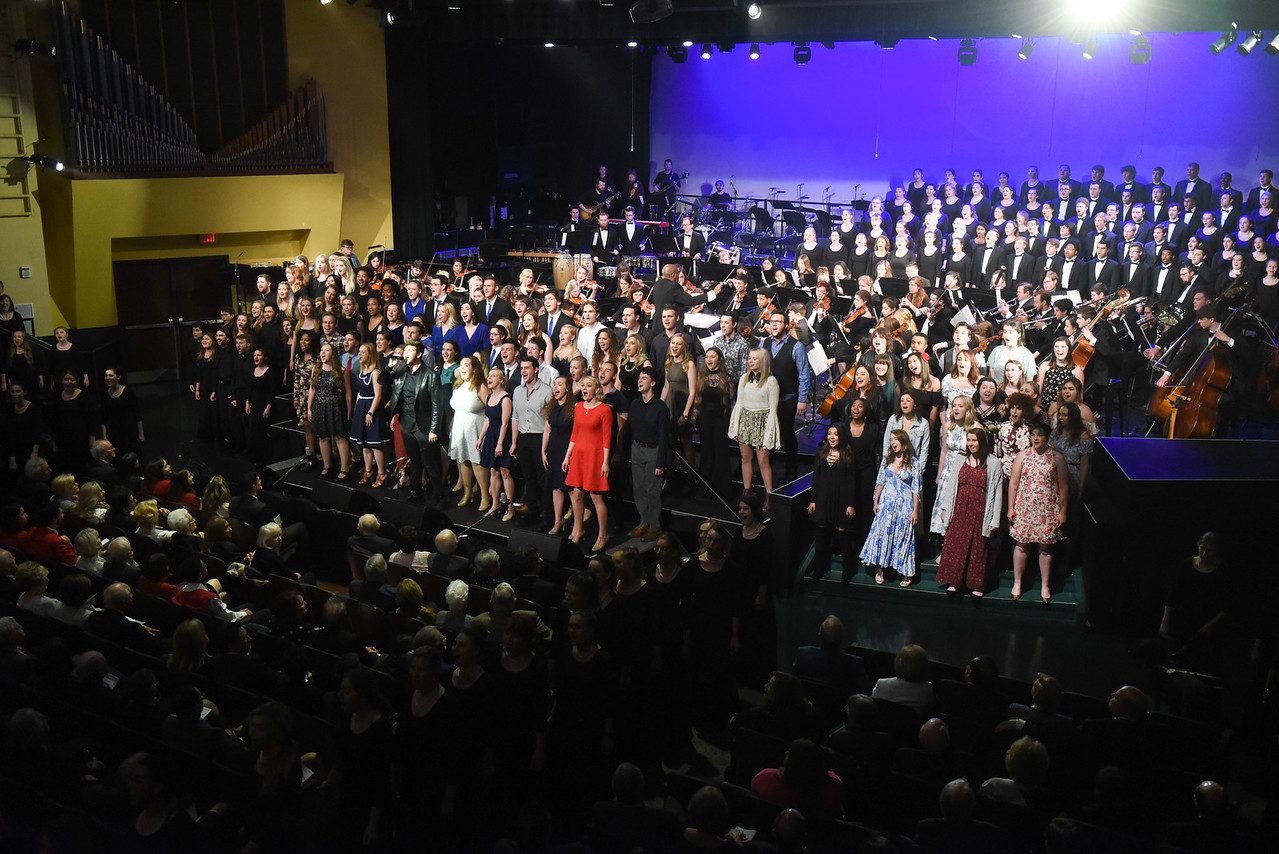 The President's Concert is an annual tradition at Belmont that features the diverse talents of the School of Music. Several of the school's music groups, choirs and ensembles highlight the diversity of the program. At this year's concert a special tribute performance took place that highlighted the work of Harold Bradley. Student ensembles performed "Crazy" by Willie Nelson, "Stand by Your Man" by Tammy Wynette and Billy Sherrill and "Guitar Man" by Jerry Reed.
Each year the Applause Award is given out at the President's Concert to honor those who have made significant contributions to the arts. Past recipients of the Applause Award include Michael W. Smith, Vince Gill and Amy Grant, The Arts & Business Council of Greater Nashville, Chet Atkins, ASCAP, Cynthia R. Curtis, Barbara Massey Rogers, the Nashville Symphony and CeCe Winans, among several others.