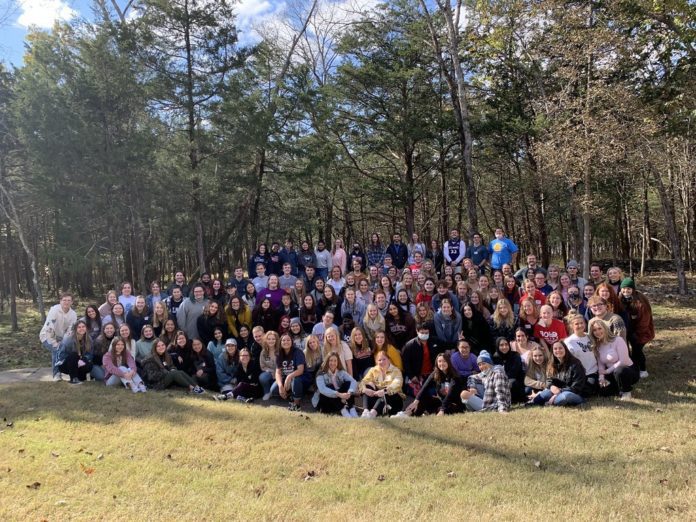 Last weekend, as fall reached its prime in Nashville and the leaves on the trees presented bold shades of red, 132 Belmont students made their way to the Nelson Andrews Leadership Center at Camp Widjiwagan for the annual PULSE Student Leadership Advance, presented by the Belmont Office of Leadership Development (BOLD).
PULSE gives students the opportunity to learn and practice the leadership behavior learned in "Encourage the Heart" from "The Student Leadership Challenge" by James Kouzes and Barry Posner. When the retreat began at 9 a.m., students were served breakfast and volunteers played music while participants made connections with one another. Student leaders dove head first into activities and leadership workshops to fill their minds with ways to show appreciation for individual excellence and create a sense of community for all. 
Student leaders also participated in breakout sessions throughout the day facilitated by graduate students in the GOLD – Graduate Opportunities in Leadership Development – program and other campus partners from Residence Life and Fitness & Recreation. Undergraduate students at the third and fourth levels and BOLD leaders facilitated sessions for students as well.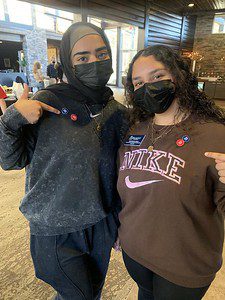 All facilitators at this character-forming leadership retreat truly made an impact on students and encouraged the hearts of many. One student stated, "One of the biggest things I've learned is to be more appreciative of others! I always love encouraging people but sometimes don't know how to, and BOLD helped me find new ways to be an encourager through the process." Another student particularly enjoyed participating in interactive leadership workshops where students were "not just sitting and listening to someone talk. It was awesome!" 
While PULSE was the final BOLD event of the Fall semester, there are many leadership opportunities for students to look forward to in the Spring. Students will continue to sharpen their leadership skills and experience character development through experiential programs like Social Change & Me and the Belmont Is Global (B.I.G) Leadership Exchange.
View more photos from the retreat here.