Professor of Sociology Dr. Ken Spring and Professor of Creative and Entertainment Industries Dr. Sarita Stewart worked collaboratively to create a paper entitled "Bonnaroo University: Pedagogy of a Music Festival," based on their experience teaching the University's program "Belmont at Bonaroo." The two co-presented the paper at the MEIA Summit, Music and Entertainment Industry Educators Association. 
The University program "Belmont at Bonnaroo" provides hands-on experience for students interested in festival culture and music research. Stewart and Spring lead the program by teaching co-curricular classes "Research Methods and Festival Culture" and "Sociology of Music." Students then get the chance to apply what they have learned in class to the real-world music festival, Bonnaroo which takes place every year in Manchester, Tennessee.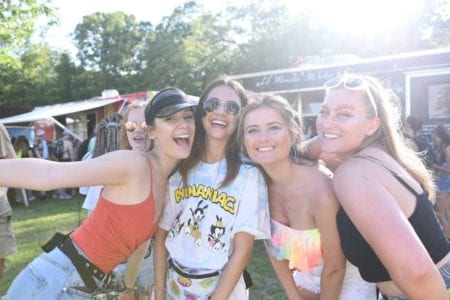 To read more about the program, read "Bonnaroo U.? Belmont Students Prep for Second Year of Unconventional Study Away Program."
Dr. Spring has been a part of Belmont since 2002 and has been interviewed by over 20 local and national news publications. In addition, he's appeared in several documentaries that have aired on various television platforms. As a professor in the Curb College, Dr. Sarita Stewart values working with both undergraduate and graduate students. She is an entertainment researcher with interests in music consumption, video games, artist fandom and mood management.