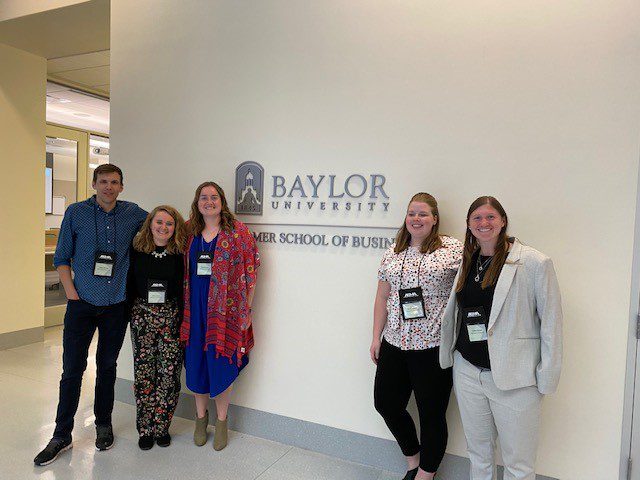 A team of graduate students from the Master of Sport Administration program won the case study competition at the 2020 Applied Sport Management Conference, held at Baylor University in Waco, Texas. The four-member team consisted of Hannah Onken, Olivia Henley, Emily Howell and Jordan Rausch. They were advised by Assistant Professor of Sport Administration Dr. Adam Pfleegor.
Pfleegor praised his team by noting, "The students were excited about this opportunity and jumped right in, we are all proud they were able to win this competition for the second straight year!"
The competition consisted of developing a marketing plan for USA Wrestling, focused on increasing exposure and viability of women's wrestling in the United States. In addition to the marketing plan, they presented their solution to a panel of expert judges at the conference where they scored high marks on thoroughness and creativity.
The Applied Sport Management Conference showcases sport industry research and aims to build strong connections between scholars studying sport and practitioners working in the sport industry.