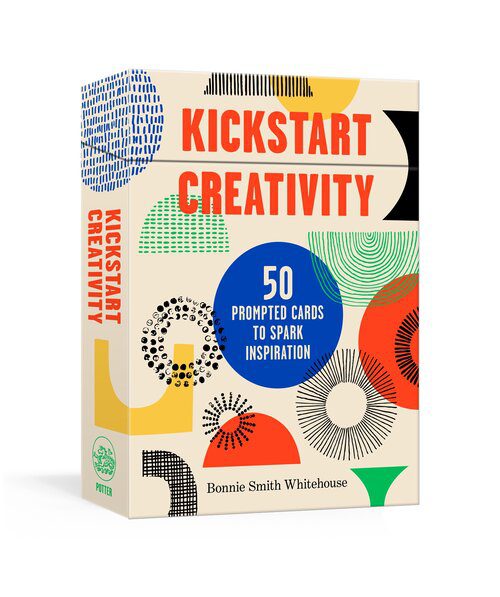 Honors Program Director and Professor of English Dr. Bonnie Smith Whitehouse recently published her latest writing tool, "Kickstart Creativity." The writing tool, which launched at a virtual celebration sponsored by Nashville's Parnassus Books on February 10, is a set of 50 interactive cards — each with a creative exercise — designed to prompt unexpected ways of thinking.  
The writing tool is made to challenge the way problem-solving is thought about and executed. "Choose an action card to learn a new skill, a perspective card to see the world in a novel way and an intention card to influence more meaningful and mindful choices," said Smith Whitehouse, as she described how the cards are used. 
Nashville poet Ciona Rouse, who hosted the release event through Parnassus Books, called the interactive cards "fierce" and led Smith Whitehouse through the process of their creation.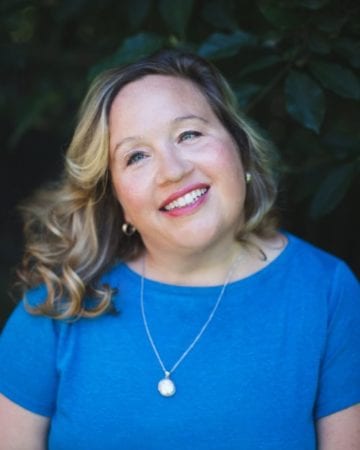 "This deck is for anybody who wants to play around with things they haven't thought about before," said Smith Whitehouse. "They're meant to open up your eyes to an important value or a new lesson. I wanted this to be accessible to teams, individuals, educators – it's not just part of our jobs, it's part of who we are as humans to be creators."
Smith Whitehouse decided on a set of interactive cards rather than a book because she "wanted to create a tool, not a narrative," as she explains in a recent interview with Chapter 16's Tina Chambers. The goal of "Kickstart Creativity" is to ease the pressure attached to creativity, by allowing time and space for interactive ways of challenging oneself.  
"The impulse to invent can lead to a more fulfilling life, but I think we also need to consider how those impulses can serve others—how they can bring about justice, encourage generosity, cultivate mercy, and so on…Exploring creative potential should include meditating on how our work can have a deeper significance, a higher aspiration," she said. 
Smith Whitehouse, who has taught for 23 years, published "Afoot and Lighthearted" in 2019, an interactive journal that teaches readers how to harness the power of walking to cultivate and nourish attention, inspiration and determination, as well as combat distraction, anxiety and the dreaded creative block. 
Published by New York City-based Clarkson Potter, an imprint of Penguin Random House, "Kickstart Creativity" is organized to assist with and inspire a new take on the creative process. The card set offers its users the opportunity to engage with different cultural philosophies and insight from past trailblazers, all while challenging how creativity can be cultivated today. 
More information can be found here:  www.bonniesmithwhitehouse.com