Service-learning is a Belmont distinctive. Ranked 20th nationally by U.S. News and World Report in this category, between 20 and 30 classes include a service-learning component, often requiring 10-20 hours of community service directly tied to learning objectives.
But community service spans beyond coursework. The wider Belmont community participates in community service across dozens of agencies locally and nationally. The top three areas of impact include: education, healthcare and the environment.
It's part of the culture to be others-focused and hands-on. And while it's nothing new, the trajectory and scope are reaching historic levels. "Service-learning's been around for a long time," said Tim Stewart, Director for Belmont's Office of Service-Learning. "It's not a new concept by any means, but it's had renewed emphasis in the last 20, 25 years."
In the last year, the Belmont community logged 32,033 hours representing a value of over $833,500 based on the Tennessee volunteer rate of $26.02 per hour. Based on the trajectory of the past five years, that number will top $1 million in the coming year.
The Rev. Keller Hawkins was named Assistant Director for the Office of Service-Learning in the spring. She explained that service opportunities range from literacy, job skills, English language lessons, recovery from addictions, transitions from incarceration, food, clothing, licensing, health care, self-care, mental health counseling, foster care and more. And increasingly, these opportunities are virtual, which makes it possible for more people to participate.
"Virtual volunteering has skyrocketed since COVID, so you don't even have to leave your dorm room to serve," Hawkins said. "So there's a lot of virtual mentoring and tutoring opportunities. We can make this work for whatever your ability, whatever you're interested in."
One of those volunteer projects included writing letters to seniors in local communities to combat social isolation. Students donated 1,910 hours of volunteer service to GNRC (Greater Nashville Regional Council) in 2021, which equated to more than a thousand letters. The GNRC is an association representing 13 area counties that provides aging and disability resources. Belmont was recognized with GNRC's Outstanding Team Award for 2021 for these efforts.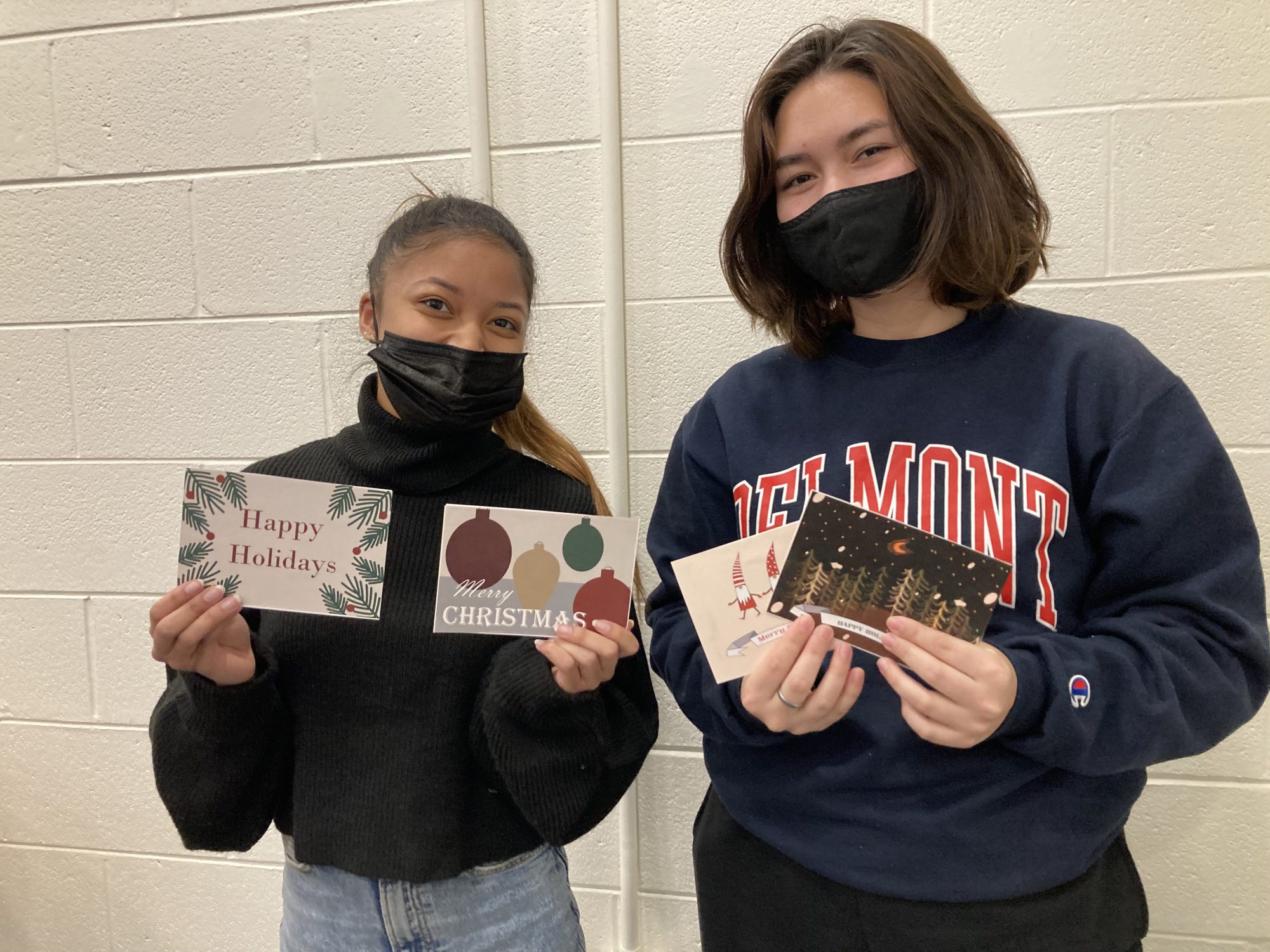 "The intention is to write uplifting letters and just show the seniors that we care about them," said Rebecca Nofi, the GNRC's Volunteer and Community Engagement Manager. "Our goal is to send one letter to each resident at each facility we work with monthly.… For us, this has really been a phenomenal volunteer opportunity that can be done from anywhere and has brought so much joy during the hard times of COVID isolation and restrictions in the nursing homes and assisted living facilities."
Everyone in the Belmont community is encouraged to participate in community service–students, faculty, staff and alumni. In fact, several alumni (18 at last count) now work at the agency partners they first encountered as a student on campus–or started a nonprofit themselves. A nonprofit fair during Homecoming 2022 that was specifically open to Belmont alums who are working in the nonprofit sector featured these agencies.
The History
Community service has a long, unofficial history at Belmont. "There were a number of faculty here on campus who were doing service-learning [decades ago]," Stewart said. "They were early pioneers with service-learning here on campus, getting their students involved in the community as a part of their coursework, which is kind of the definition of service-learning."
Stewart joined the staff in 2002 after many years of helping organize Belmont student volunteers as a community member. In 2008, Belmont started the social entrepreneurship major for undergraduates. "We were the first, as far as we can tell, in the country to have an undergraduate degree in social entrepreneurship," Stewart said.
The Purpose
And while the concept is growing in popularity, Stewart is most proud of how students are approaching service and what they're taking away from it. "When I asked them questions about their experience, they shared things that indicated they had a really clear understanding of why they were doing what they were doing, what they got out of the experience, what we hope they get out of it," he said. "They talked about how it impacted them, how it fit in with what they were studying in the class."
Ultimately, the goal is to make those who participate aware that "we're related to one another in a reciprocal, mutually beneficial relationship," Stewart said. "And it's about giving and receiving and just being in community together. And I think our students are getting that, [and] love that."
Top 12 Agencies
The following nonprofits receive the most volunteer hours from the Belmont community:
Get Involved
Want to get involved? Register on the Get Connected tab in MyBelmont and attend the upcoming Community Connections Fair Sept. 26 from 10 a.m. to 1 p.m. in the Maddox Grand Atrium. This annual event provides an opportunity for community agencies and nonprofits to introduce themselves to our students and the greater Belmont community. More than 90 agencies, many of whom Belmont alumni work for, will be present.
–additional reporting by Jennifer Justus