Belmont's 21st Annual Family Literacy Day is a celebration of reading for children in pre-K through Grade 6 and their families in the Edgehill neighborhood. During this event, held on April 1 at the Easley Community Center, participants enjoyed reading circles hosted by campus organizations as well as games, crafts, treats, door prizes, balloons and face painting. Through participation in the reading circles, event-goers earned stickers for a book of their choice courtesy of Book'em.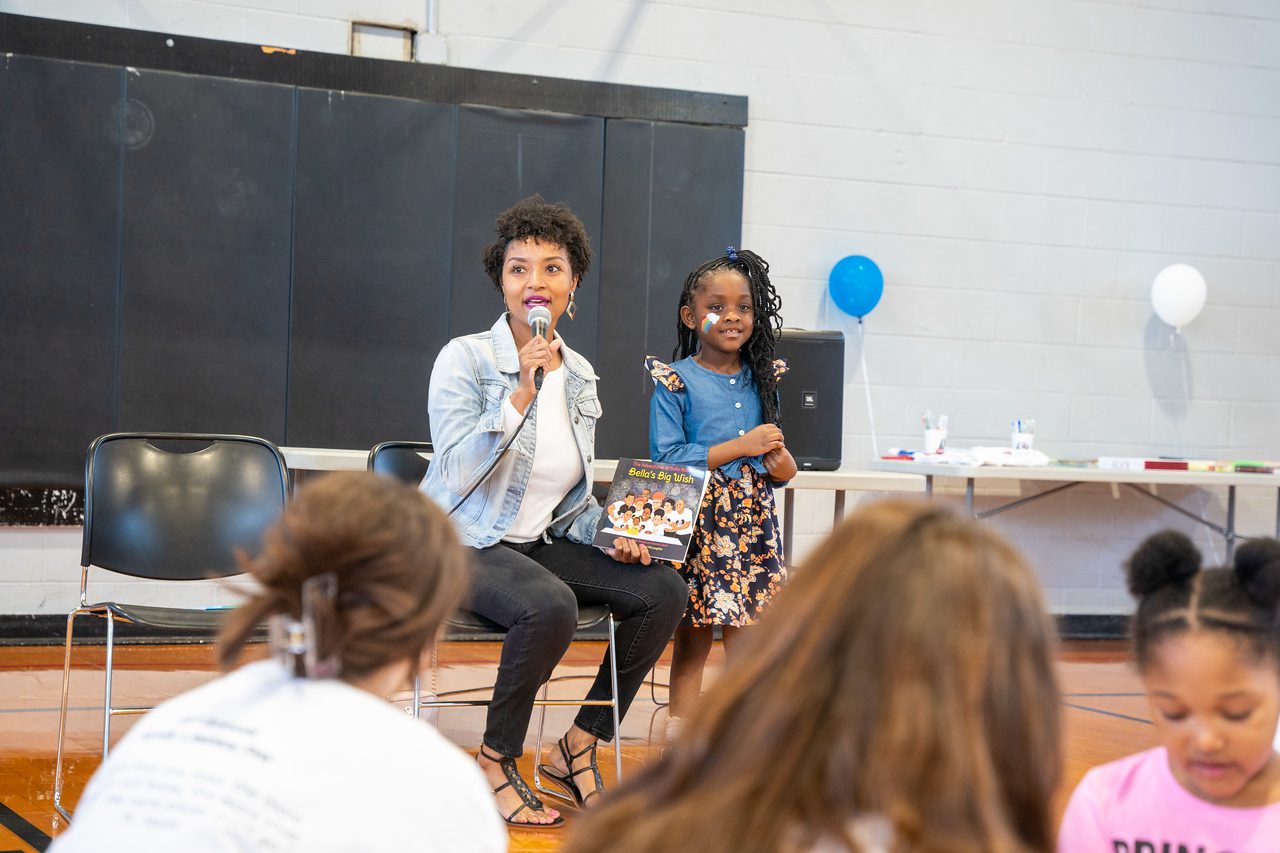 The Family Literacy Day event is one example of Belmont Volunteers for Literacy program's efforts to be an active leader in literacy promotion across Nashville, which involves ongoing tutoring at the Carter-Lawrence School, Easley Community Center and the Nashville Adult Literacy Council.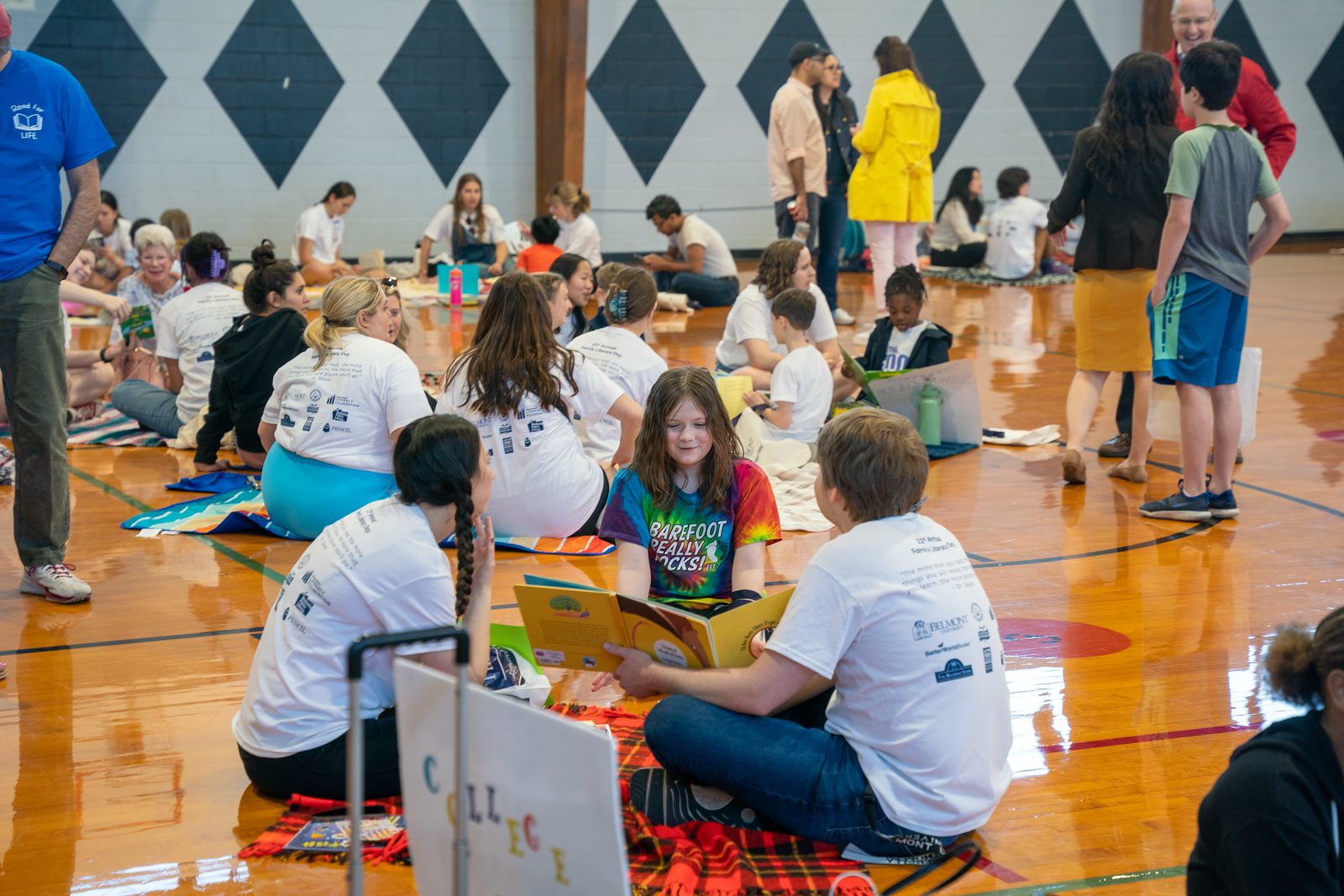 Student volunteers earned service-learning credits through the class Teamwork and Organizations led by Joel Hester. Mary Margaret Jones, a freshman social entrepreneurship major, said the day was the culmination of a semester of hard work. "I've enjoyed seeing everybody's hard work come together because there were like five groups for our individual class and then we all had different parts of the larger team. So it's been interesting to see how all of our roles kind of merged for today."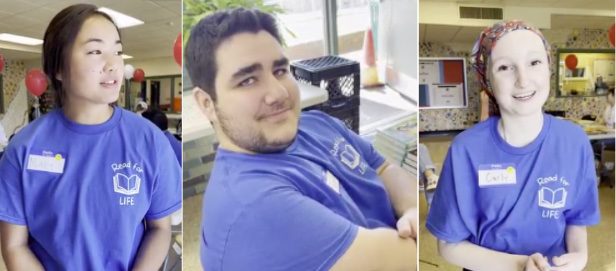 Freshman Daniel Quartararo described the class as fun and engaging. "You have a lot of opportunity to put your opinion in and see where it goes."
Freshman Carly DeMartino added, "It's great to see all the families that have come in with their kids that are really excited to read and really excited to pick a book when they leave."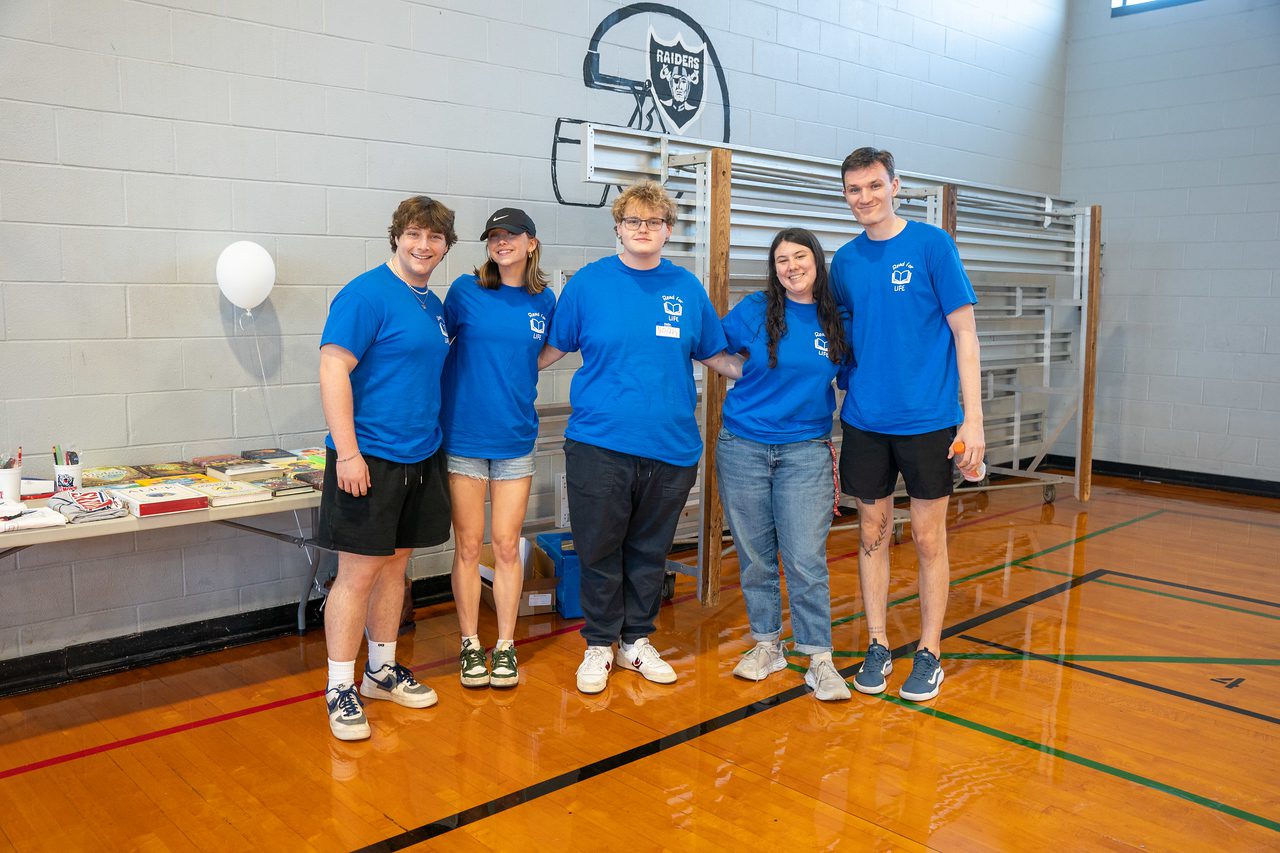 Amy Crook, Vice President for Transformative Innovation, Character and Purpose, greeted the participants with a reflection on the power of story: "Whether we're younger or older, [stories are] comforting and encouraging. They unlock new worlds for us. They help us explore different cultures. They help us relate to each other. Characters are some of our most favorite people to return to sometimes when life is hard, whether that's a sacred text or just a favorite story."
The event included the announcement of poetry contest winners. The 2023 "Favorite Character" Elementary School and "Earth Appreciation" Middle School Contests were open to MNPS students. The top 5 poems from each contest were selected by Belmont English Club and each finalist worked with local professional songwriters to set their poem to music. (Click here to hear the songs.) First Place winners received $500, Second Place $300, Third Place $200, Fourth/Fifth Place $100 – prizes were split between poets and their teachers for the classroom.
For more photos of the event, click here.