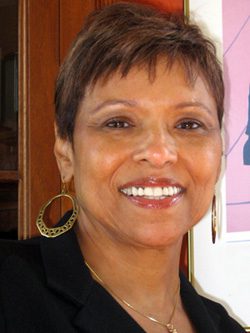 Belmont University Director of Community Relations Joyce Searcy was recently named among the 2019 Class of Nashville Young American Leaders. The Young American Leaders program recognizes leaders in non-profit, government and business from 12 different across the U.S. Searcy was among the 10 selected from the Middle Tennessee area.
The Nashville Class of Young American Leaders was announced by Dr. Scott T. Massey, chairman and CEO of Global Action Platform, the local partner of the Young American Leaders and Mitch Weiss, co-director of the Young American Leaders Program and senior lecturer in entrepreneurial management at Harvard Business School.
The Young American Leaders program comes from Harvard Business School's project on concerns and hope with U.S. competitiveness. The selected leaders will go to Harvard this June and take part in a case study workshop focused on urban and rural collaborations and strategies for economic prosperity. The program was established to develop leaders that are able to understand understand, develop and further collaborations aimed at growth.
Belmont alumnus and board of trust member Harry Allen is also featured among the 10 leaders selected from Middle Tennessee.