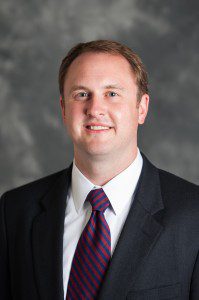 Dr. Perry Moulds, vice president of Development and External Relations, was selected as a member of Leadership Nashville's Class of 2019-20. The 44 members of the coming year's class were selected from more than 280 applicants.
The program, which will begin in September, focuses on issues including education, labor, diversity, criminal justice and more.
According to a news release, this is the first class that will be overseen by new Leadership Nashville Executive Director Evette White, who replaces longtime leader Jerry Williams. Williams is now executive director emerita.
The Leadership Nashville Foundation was founded in 1976 as an independent, executive leadership program to give community leaders a three-dimensional view of the city. The goals of Leadership Nashville are to build channels of communication between established leaders, connect leaders to community issues and equip participants with insights.
Each person elected to participate in Leadership Nashville makes an extensive time commitment. Attendance is mandatory for the nine-month program. The Opening Retreat is in early October and the Closing Retreat is in late May. Between these retreats are seven monthly meetings that average 13 hours each on the first Thursdays of the month. Participants also work in study groups and present a report at the closing retreat.
In addition to considering Nashville's strengths that have put it on national lists of outstanding places to live and work, the program also looks at issues that face this city, indeed all municipalities: problems such as crime, affordable housing, school finances, racial tensions, transportation and arts funding. Throughout the year the class will hear approximately 125 speakers and makes on-site visits to all parts of the city.