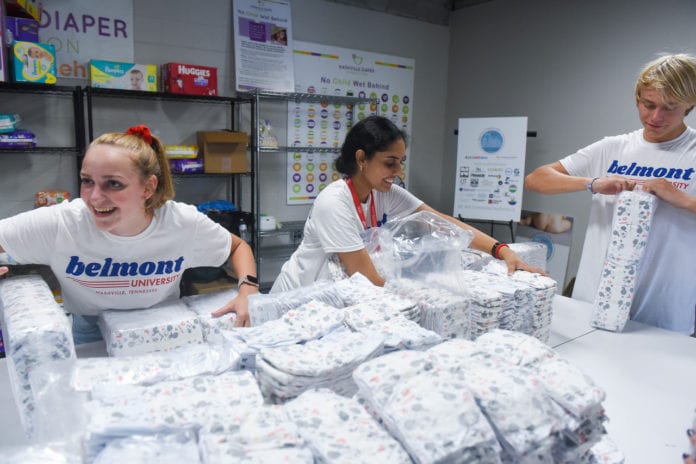 More than 2,000 incoming students at Belmont University were introduced to the city they now call home through helping those in need with their peers on August 20. Many of the local metro schools, Nashville General Hospital at Meharry, Legacy Mission Village and nearly 50 other local organizations received aid from Belmont students during an annual Welcome Week program known as "Serve."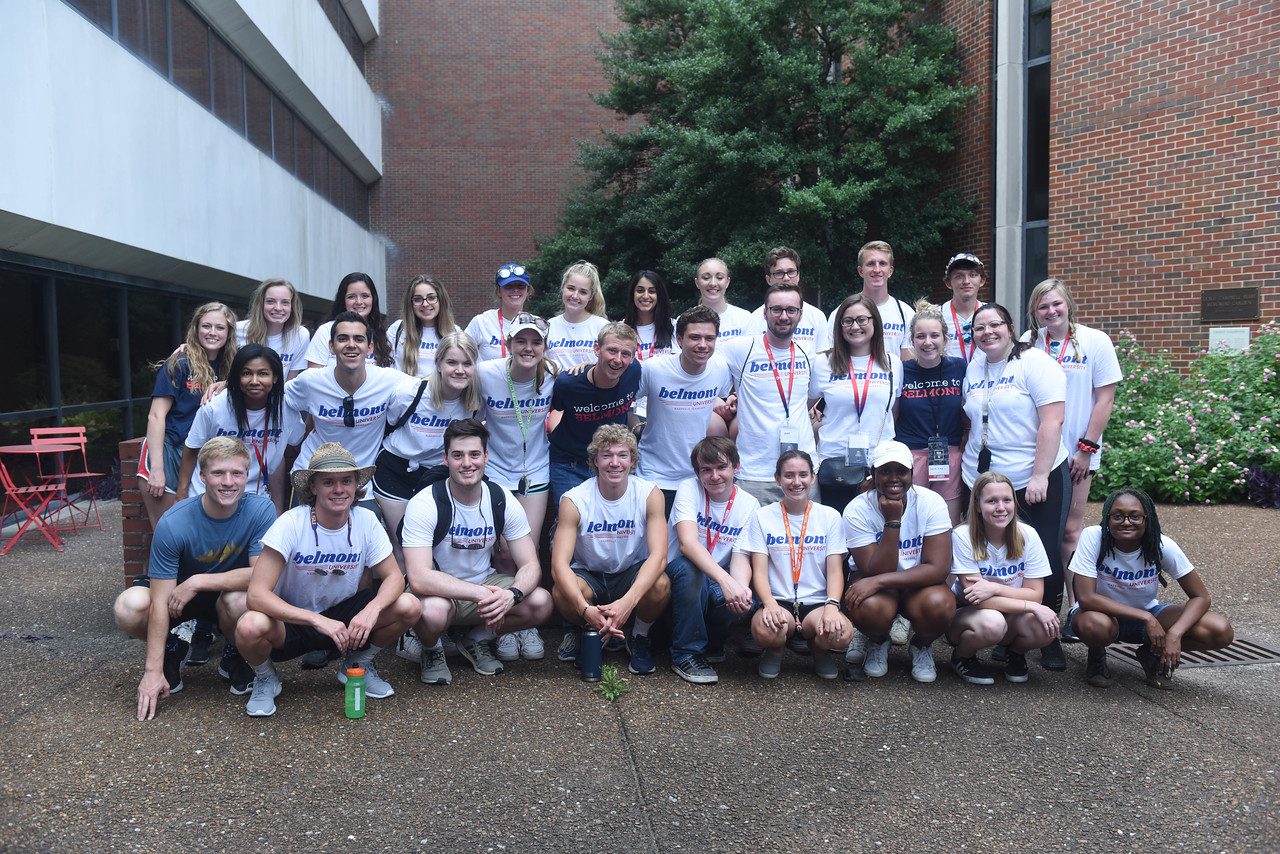 Each year, new students at Belmont University are provided with the opportunity to volunteer their time and dive into the special community of Nashville with more than 200 upperclassmen student leaders accompanying them.
Students spent the day helping with tasks such as organizing hospital supplies, applying fresh paint to buildings and picking up trash in multiple areas.
Student leader CJ Waligurski said one of the most rewarding things about guiding students through their first week of college is seeing their transition. "At the beginning, all of them enter nervous and don't know each other. But at one point, I was able to just sit back and watch. It was the coolest thing to see how they were talking with each other and encouraging each other," he explained. "It is such a special opportunity to see how this day of service builds strong connections between new students."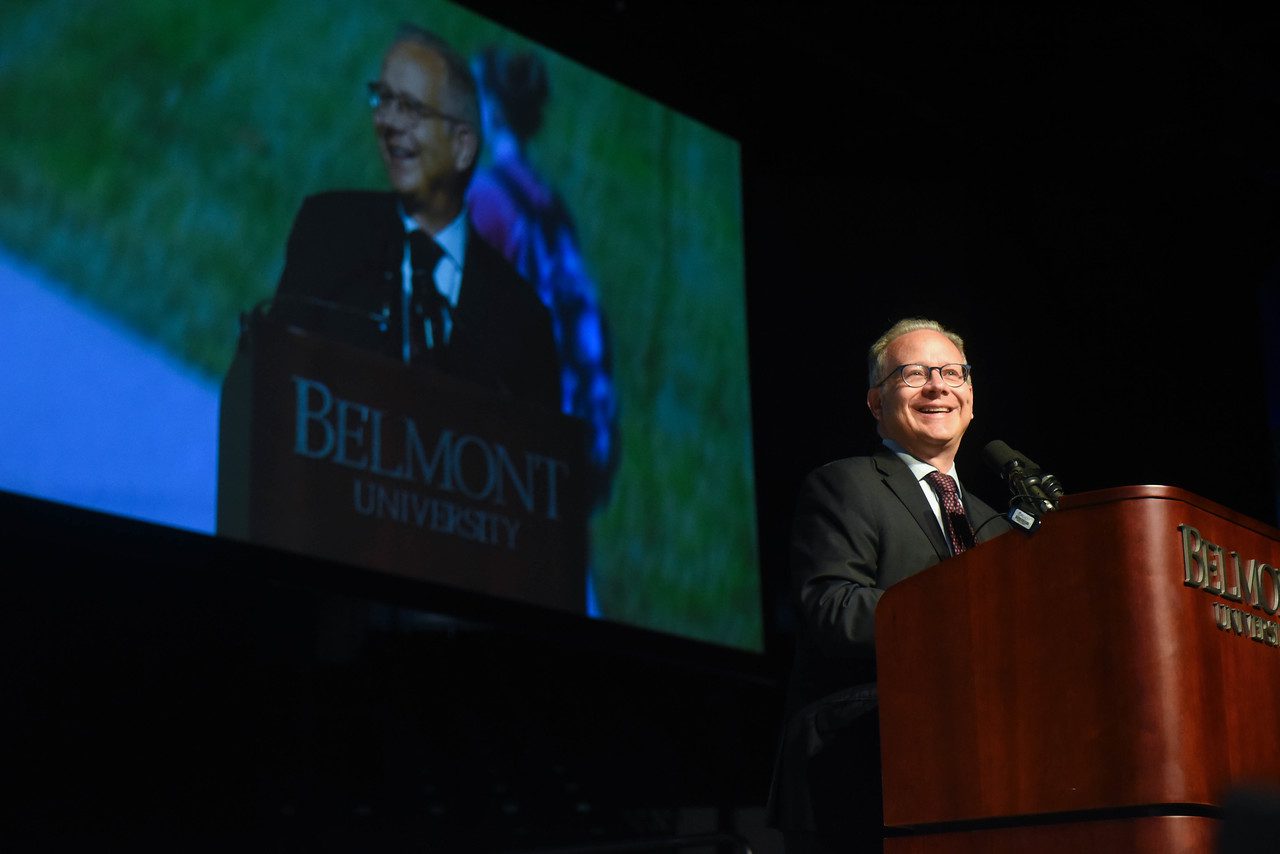 Before departing for their service sites, Belmont University President Dr. Bob Fisher and Nashville Mayor David Briley addressed the group. As an institution committed to serving others, both speakers led into the meaning of community service as it pertains to Nashville and more specifically, Belmont.
"As Nashville has grown and changed, one thing remains consistent," said Briley. "Folks here want to take care of each other. We are counting on you to continue that tradition. Today, we start off in that endeavor."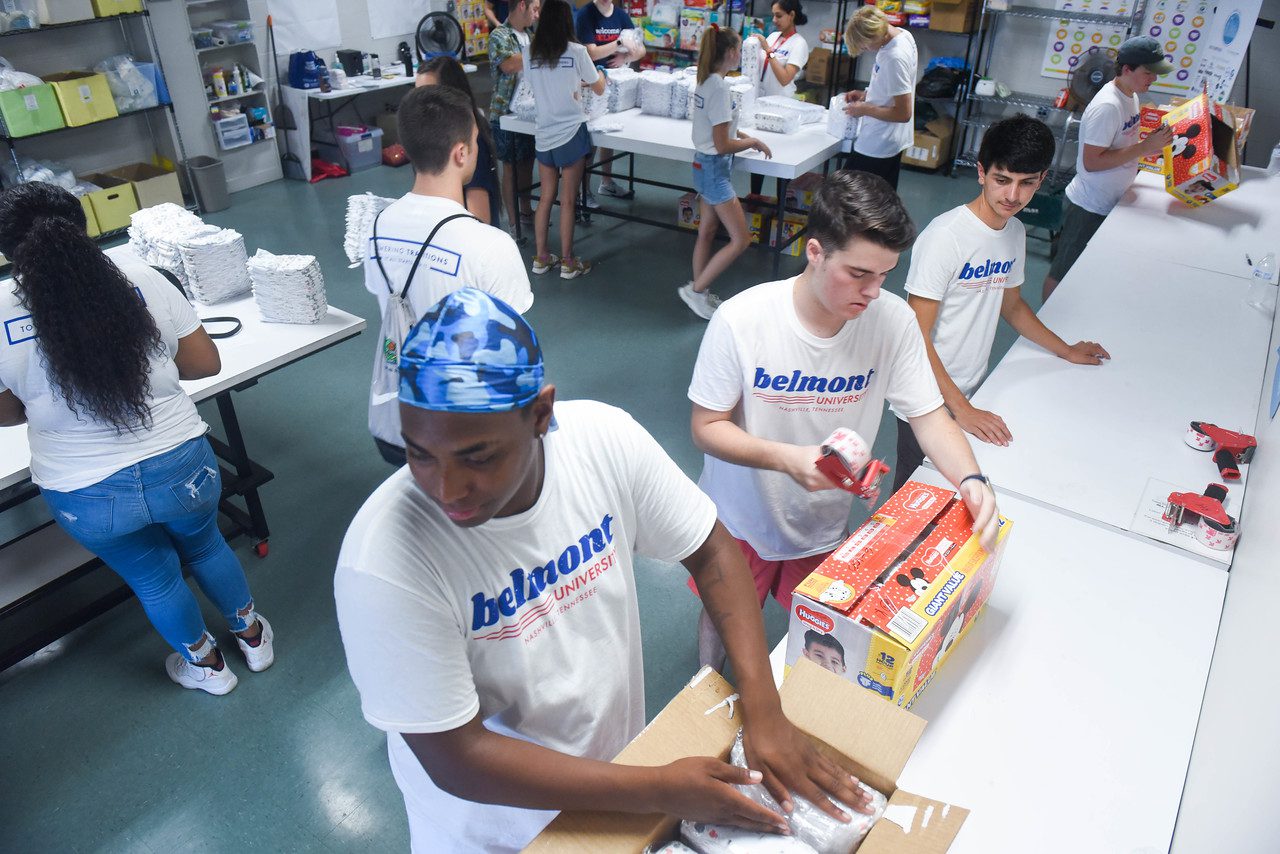 Freshman Jillian McNabb spent her day with Legacy Mission Village and Nashville Diaper Connection packaging diapers to be given away and shared. "It's so cool that we are given the opportunity to have fun while getting to know our peers and doing important work," she said.
Journey After School Program Director Tim Mwizerwa from Legacy Mission Village shared, "We need a large number of qualified volunteers to accomplish our mission. Our partnership with Belmont has really been an incredible resource for us and for the students we serve. We love our Belmont volunteers."