Belmont Occupational Therapy Doctorate (OTD) students recently performed aquatic exercises to music with residents at Somerby Senior Living Center under the direction of Dr. Natalie Michaels, professor in the Occupational Therapy Department, Dr. Timothy Jones, associate professor at Tennessee State University, and Dr. Lexie Roberts, DPT, physical therapist and one of the founders of the Aquifit program.
The Aquifit Program was developed 12 years ago by a group of students and professors including Michaels, Roberts and Jones to promote activity and participation among older adults. The program has since evolved and is now offered to people of all ages with multiple conditions. In November, it was conducted at Somerby Senior Living Center in Franklin, Tennessee. The center offers independent living, assisted living and memory care to older adults. This Aquifit event was coordinated by Somerby's Director of Sales and Marketing Shannon Stevens, Assistant Director of Lifestyles Linda Hart and Fitness Coordinator with the Tx:Team Josh White.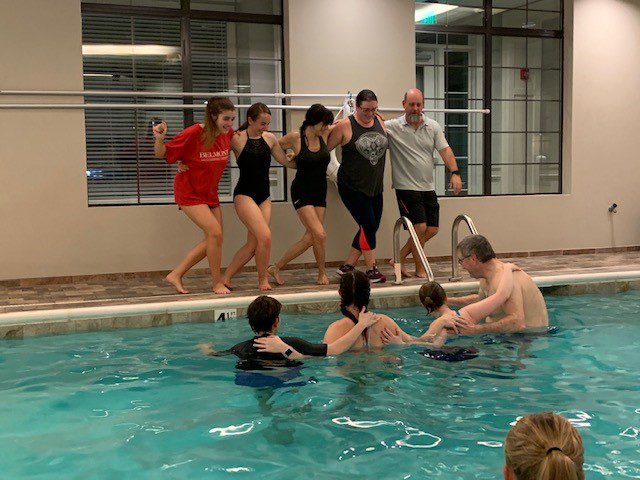 OTD student Ashley Rabuck led a song, and fellow students Angela Bozik, Cheney Hess, Christa Schmeider, Payton Knupp and Jess VanRyzin assisted with the exercises.
"This is a wonderful way to serve individuals in the community, and our students were both professional and fun, as always," Michaels said.