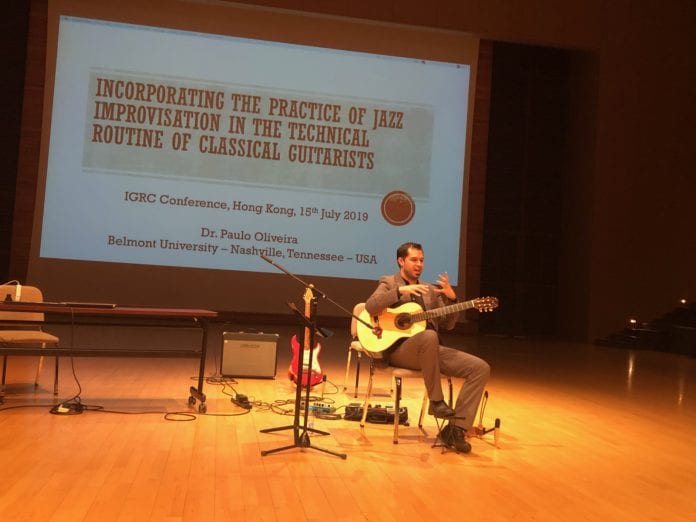 Dr. Paulo Oliveira, assistant professor in the School of Music, gave a lecture-recital at the International Guitar Research Center Conference in Hong Kong. His presentation was titled "Incorporating the Practice of Jazz Improvisation in the Technical Routine of Classical Guitarists."
Dr. Oliveira said there were speakers from all over the globe at the conference. "I am glad to share that my presentation was very well received, and I am making lots of good connections," he said. "I am happy to be representing Belmont in this prestigious conference, and I am grateful for the support!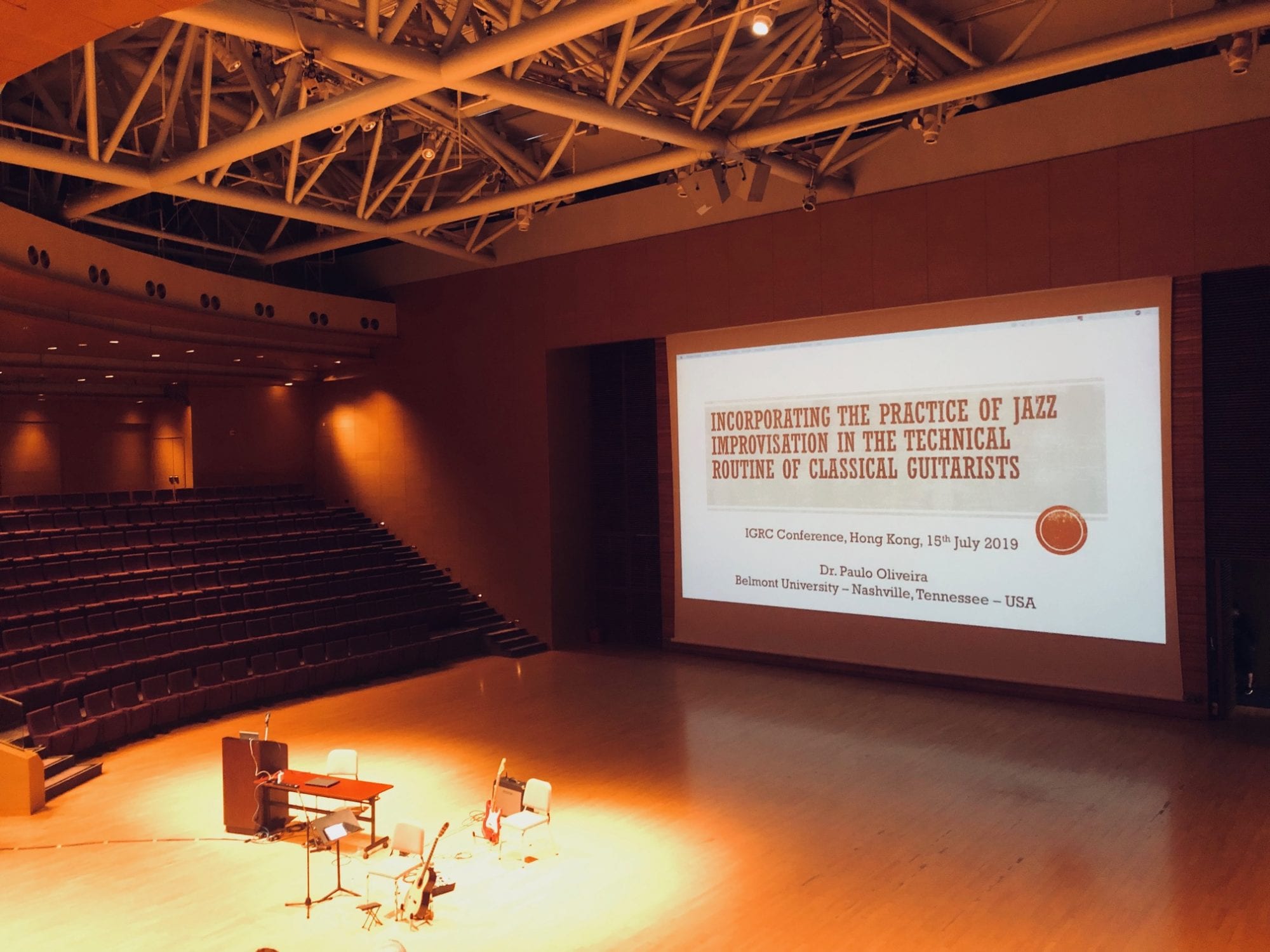 Dr. Oliveira will also play concerts in Singapore and Malaysia before returning home.