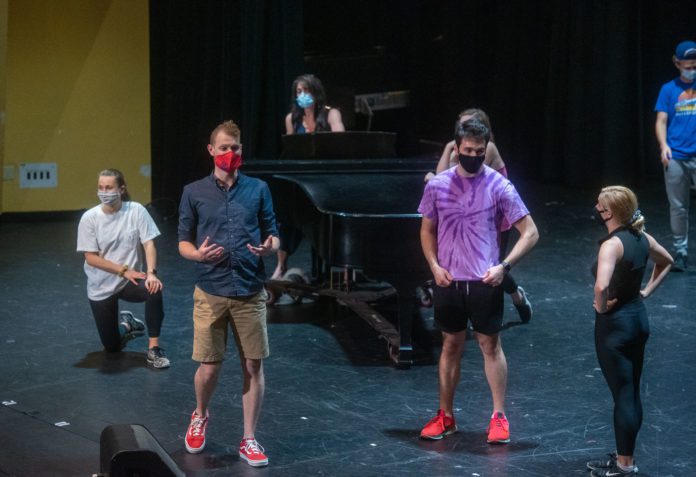 New York City-based theater director Joel Kirk was on campus this week with Belmont's musical theater students to help with the production of "Hamlet Remix." Kirk is the chairman and CEO of Joel Kirk Productions and founder of the non-profit organization Discovering Broadway Inc., whose mission is hosting and providing development resources for new musicals in Indiana.
A 2012 Carmel High School graduate, Kirk pursued an internship in New York City at New Dramatists and shortly after, began directing at schools such as Julliard, Fordham and his alma mater, Ball State University.
Belmont students started rehearsing virtually for "Hamlet Remix" with Kirk when school began in August and have been working through each number of the show for the first time. This is not only the first time this material has been brought to life, but also the first time Belmont students have produced a virtual musical. The actors have made substantial progress in regards to the show and have accomplished and polished various numbers throughout "Hamlet Remix" with Kirk's help.
Kirk has encouraged and instructed the students through the musical numbers by providing constructive criticism. He approaches each rehearsal by staying as engaged and hands-on as possible. His passion and drive for musical theater and teaching is shown through each rehearsal.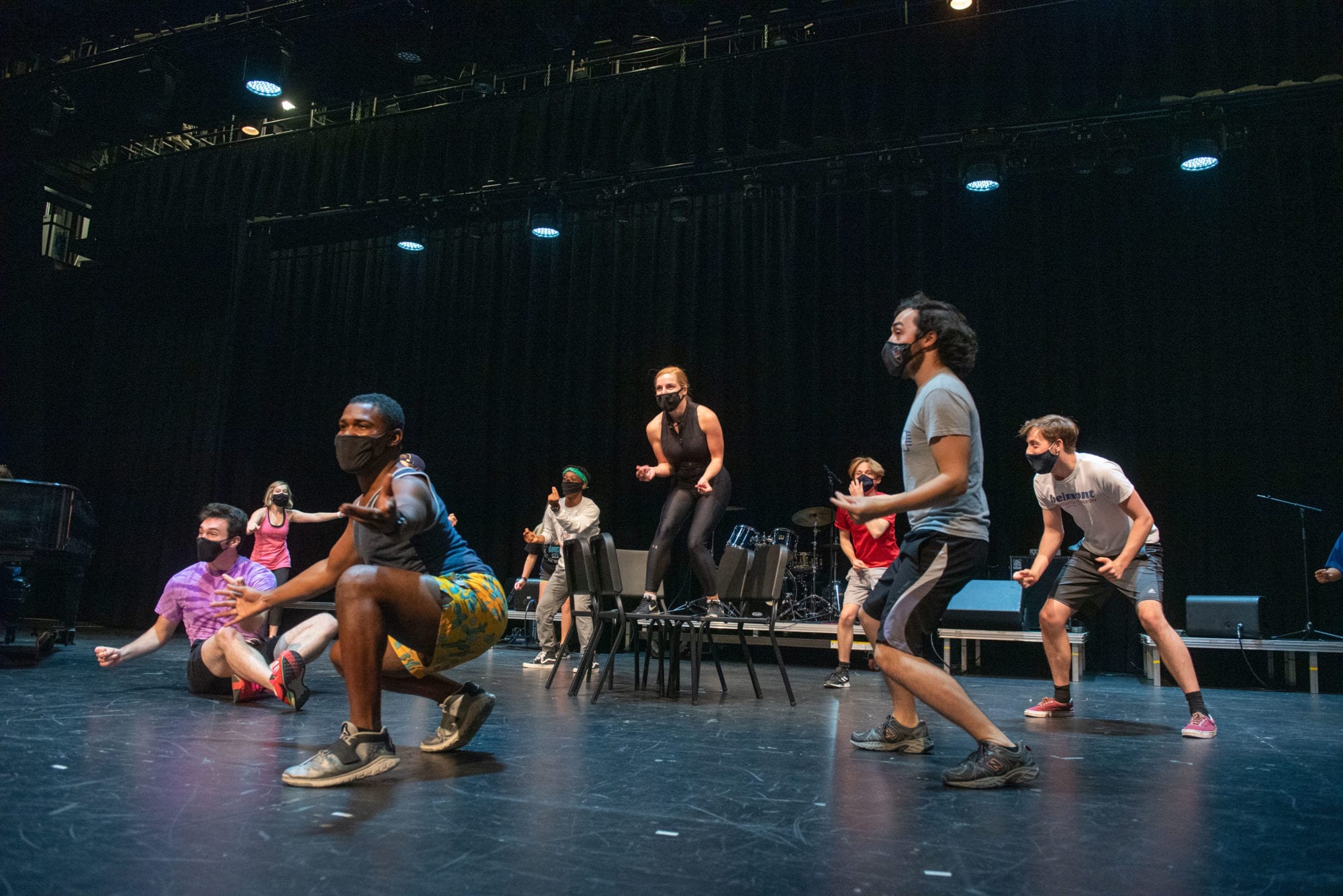 The students are very receptive and excited to work with Kirk and have been implementing his advice rapidly. One example is Rachel Zimmerman, a senior musical theater major, who opens the Hamlet production with a full-energy opening number. Kirk gave her advice on how to channel her conflicting emotions throughout the number and how "each shift of emotions has to have a punch to capture the audience."
Belmont's Coordinator of Musical Theater Nancy Allen shared, "Having Joel here with the students has brought an incredible amount of insight and excitement for the project. Seeing the material come to life before his eyes is rewarding and almost magical. The opportunity to work with someone who has the film background that Joel has is vital to prepare us for filming."
While the department does not have a set release date for the virtual musical, Belmont's website will announce when the film has been edited and released. To learn more about Kirk, visit his website at joel-kirk.com or follow him on Instagram @joeltkirk.