With a mission to educate, advocate and promote women in business, women in leadership and women forging and strengthening their careers, The Executive Learning Networks at Belmont University presented the inaugural Next Level Conference on November 20, which supported women in leadership roles asking "What is my Next Level?" and "how do I get there?"
Keynote speaker Betsy Myers is currently the founding director of the Center for Women and Business at Bentley University. As a leadership expert, author and advocate, she spoke about the changing nature of leadership and the ever-increasing power of women.
Placing women in leadership roles is "no longer a nice thing to do," she said. "Women are now a business imperative and a competitive advantage."
With women making up 85 percent of all consumer spending, 60 percent of college graduates globally and 50 percent of all middle management positions, the power they have is amazing and always growing. However, there is still a ways to go, as women still only make up 10-15 percent of all senior leadership positions. Talent has changed, and to recruit women, millennials and global talent is a key ingredient to a thriving organization. Old work models no longer work and many strategies for advancing women are outdated.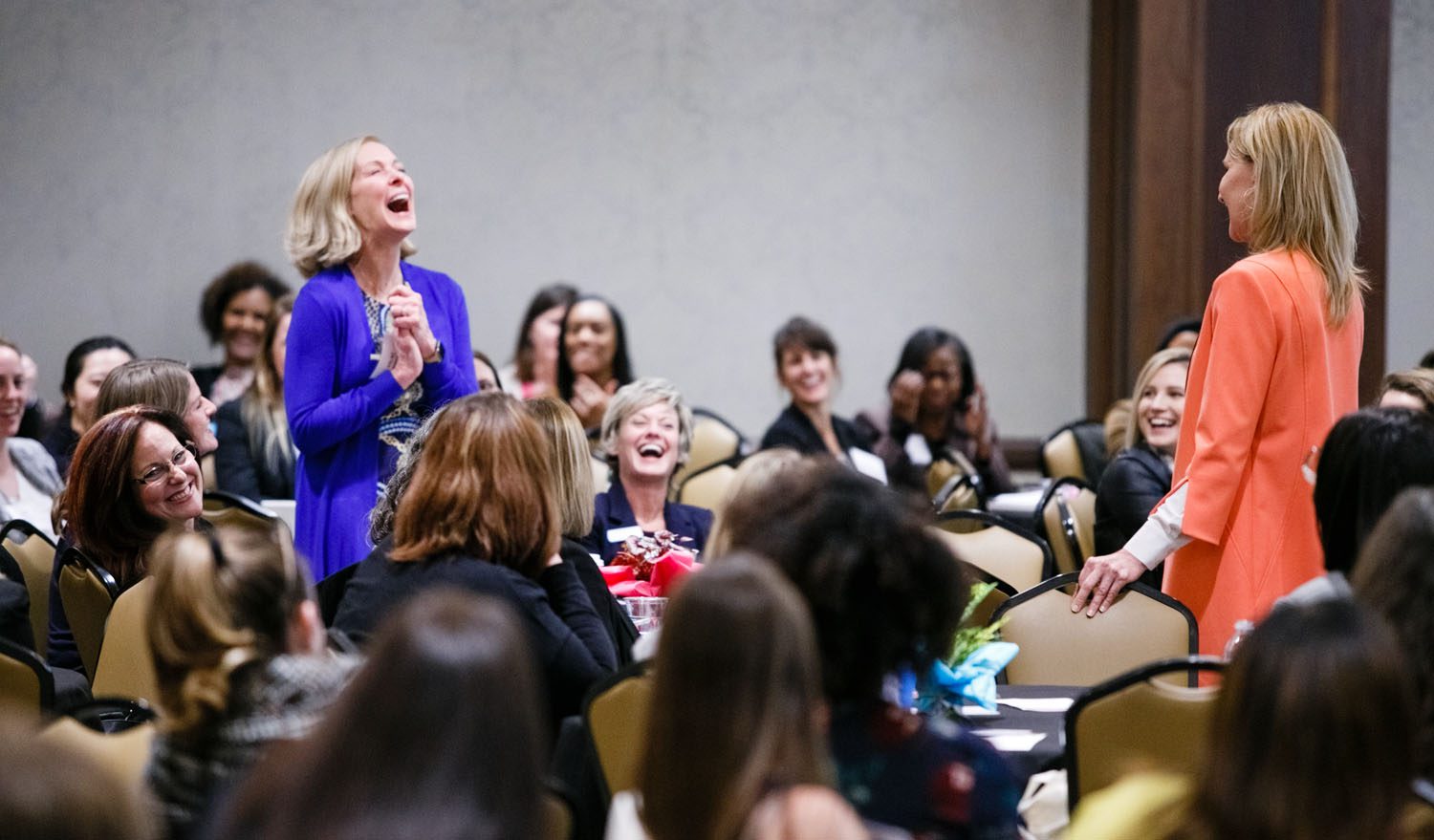 Her book, "Take the Lead: Motivate, Inspire, and Bring Out the Best in Yourself and Everyone Around You," continues to be the basis of her work as her experience spans the corporate, political and high education arena.
As Executive Director of the Center for Public Leadership at Harvard's Kennedy School of Government, Myers focused the center's teaching and research around personal leadership. Senior adviser to two U.S. Presidents, she was most recently the chief operating officer of the Obama Presidential Campaign and chair of Women for Obama. During the Clinton Administration, she spent several years at the U.S. Small Business Administration in posts that included director of the Office of Women's Business Ownership. She then moved to the White House as President Clinton's senior adviser on women's issues and director of the Office for Women's Initiatives and Outreach.
Myers continued to talk about ways to focus on retention through helping people feel engaged and making a connection between head and heart. There is a move in leadership toward looking after the "whole person" with care, kindness and authenticity. She discussed the idea of "covering" up true parts of yourself at work, saying that "if you can't be your whole self, you can't be your best self. Leaders must uncover first to set the example, or nobody else will."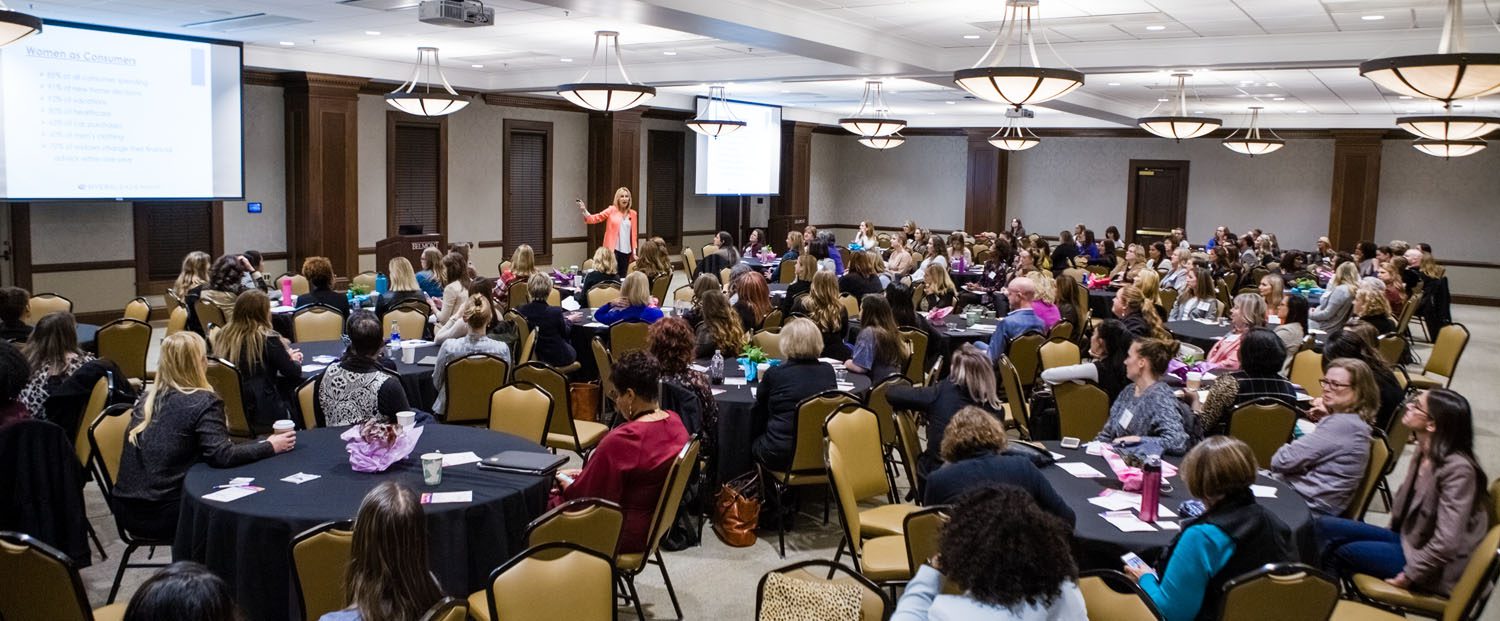 These ideas and more were discussed in the many other workshop sessions available at the half-day conference, led by some of Nashville's leading women in business.
Celebrity Chef and Restauranteur Maneet Chauhan also addressed the idea of connecting head and the heart with her session "Finding Common Ground."
Using the language of food to bridge cultures, genders and socioeconomic backgrounds, Chauhan said the possibility for connectivity is always there in any industry, you just have to find what the connection is. "Human connection is what makes any business pleasant and fun. Everyone has a unique way of finding common ground, I just found mine through food," she explained. "Food is the one thing that connects everyone. Wars should be discussed over a dining table. Who can be angry when they are eating delicious food?"
She talked about her journey from growing up in her hometown in India, attending the Culinary Institute of America, being a contestant and frequent judge on the Food Network show "Chopped" and starting Morph Hospitality Group, which is over Nashville restaurants like Chauhan Ale and Masala House and Mockingbird. Her path started simply from her passion for food and passion for eating, but there were no shortcuts to her success. She has spent the past 20 years taking risks, exploring every opportunity that came her way and sticking to her mantra while staying adaptable.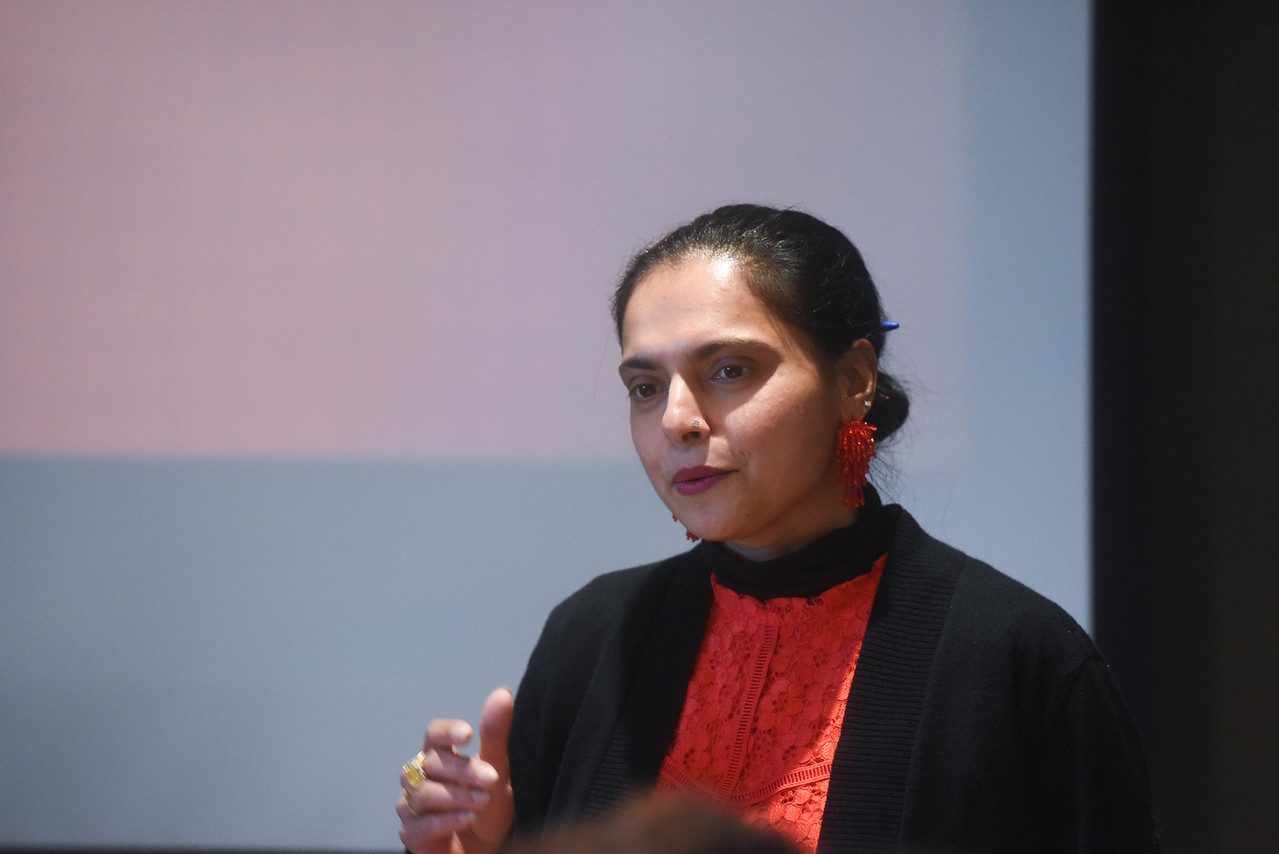 She said that women tend to question themselves a lot, but it is important to remain generous with yourself and others as you work toward goals. It is okay to make mistakes as long as you learn from them.
"Attitude is everything. We need to make the switch from saying 'can we' to 'WE CAN,'" said Chauhan. "And in closing, life is like a 'Chopped' basket; you will get four random ingredients, limited time, and you have to create an award-winning dish."
Other conference sessions included "Beyond Diversity and Inclusion: The contextualization of authenticity, age, class, gender, immigration status and race," led by Juliana Ospina Cano of Conexión Américas, "Demystifying Diversity & Inclusion," led by Janessa Cox-Irvin, AllianceBerstein's head of diversity & inclusion, and "Please don't interrupt. I was talking: A look at gender bias in the workforce," led by Robin Everhart, senior vice president, chief human resources & transformation officer of Louisiana-Pacific Corporation, among many others.
Along with the Belmont University Executive Learning Networks, Next Level was sponsored by First Tennessee Bank, the Belmont University Alumni Association and 3D Technology.