Erin Grimm's dream of making a difference drove her to major in legal studies at Belmont with the goal of becoming a family law attorney. Fate was not exactly kind, however, and she was faced with daunting obstacles like beginning law school in the middle of a pandemic and adapting to an entirely different method of learning.
"We were starting law school in the middle of a pandemic," Grimm said. "Trying to go from being in the classroom 24/7 to starting law school out on Zoom was really hard – also, just law school in general, getting used to the Socratic method, and it's just a new way of studying, learning."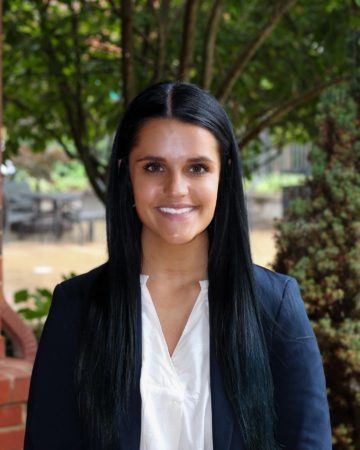 Despite this, she managed to push through due to the combination of supportive classmates, friends and professors, and the sense of community while being the first slated to graduate from Belmont's 3+3 law program.
She is now looking ahead towards taking the bar exam, and pending admission, has accepted a job as a Family Law Associate Attorney in Phoenix, Ariz. Her dream is becoming realized after six years of hard work and perseverance.
She also feels ready to take the bar after graduation thanks to a class that focuses on preparing for it. "We've already been studying for the bar since January, which is really nice," Grimm said. "The majority of law schools do not have that class in place. The best thing about going to that is feeling extremely prepared."
Belmont's 3+3 pathway allows applicants the ability and opportunity to shorten their academic journey from a four-year bachelor's program to a three-year juris doctorate while maintaining an excellent legal education. To join one of the two 3+3 programs at Belmont (Legal Studies and Music Business) or through one of Belmont Law's approved 3+3 programs with another institution, a satisfactory score on the LSAT must be presented by the prospective student. Admitted applicants are also considered for Bruins Scholarships.
In the five years since Belmont began offering a legal studies major, enrollment numbers have seen significant growth. For instance, enrollment in 2022 saw a 34% increase from 2021.
Legal Studies Offers a Flexible Future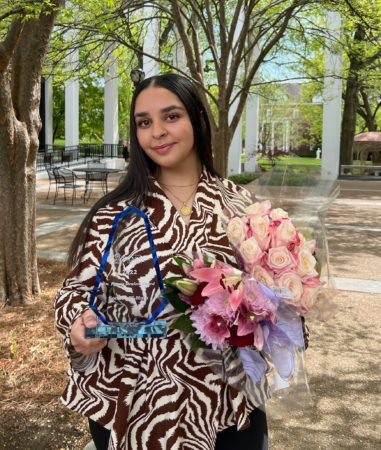 Sondos El-hulu is a Belmont senior with a double major in psychology and legal studies. She expressed her excitement to transition to an alumna, noting the strong community and support she experienced at Belmont, which embraced the multi-faceted nature of her interests. "I've always been attracted to Belmont's psychology program, so I knew it was going to be a major," she said. "Adding legal studies exposed me to that department as well. Because of that I've been able to see the psyche part of things, why people do what they do, but also I can take that and apply it to the law world. It gives me a new perspective."
El-hulu went on to describe two of her favorite classes – business law and legal writing – that provided her with the necessary skills to venture into law school in the future. According to El-hulu, an increase in interest in legal studies is due to its flexibility and the ability it gives individuals for various future settings.
She plans to leverage that flexibility after graduation by taking a gap year and working in the field. "Currently I'm working part-time at a law firm, so I hope to go full-time during the gap year to gain more skills, knowledge, experience. And then, after that, go to law school, attend for 3 years, and get into the career."
For more information on the legal studies and 3+3 programs, visit belmont.edu/legal-studies.