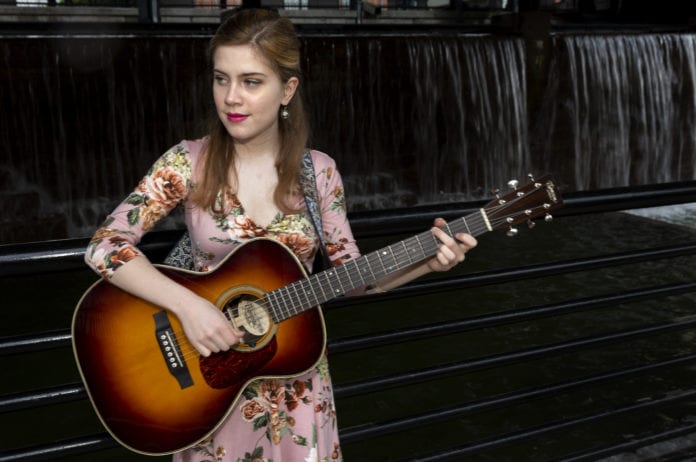 Belmont freshman Jessica Lang is one of the first recipients of the International Bluegrass Music Association Foundation's Sally Ann Forrester College Scholarship for female bluegrass musicians.
Lang is a guitar and mandolin player from Wake Forest, NC. She will be majoring in commercial music, with guitar as her primary instrument, and is a part of Belmont's Academic Honors Program. She was recently selected as the new guitarist for the Belmont Bluegrass ensemble. Lang has performed and recorded with the Lang Sisters and the Carolina PineCones, and she hopes to pursue a career as a singer/songwriter, guitarist or a composer for television and film.
Sally Ann Forrester played accordion and sang as a member of Bill Monroe and His Blue Grass Boys from 1943-1946, thus becoming the first female professional bluegrass musician in history. Initial funds for the scholarships for female bluegrass musicians were donated by Murphy Hicks Henry, co-founder with her husband, Red Henry, of the Murphy Method instructional media company and the author of Pretty Good for a Girl: Women in Bluegrass (University of Illinois Press). Additional supporters of the Sally Ann Forrester Scholarship Fund, which has been permanently endowed at the Community Foundation of Middle Tennessee, include Chip Bach, Alison Brown, Tom Brown, Megan Brugger, Cathy Fink, Jordan Entertainment Inc., Maria Nadauld, Nancy Webster, the late Donald Wermuth, and anonymous donors.
Click here for the Sally Ann Forrester Fund promo video, featuring a score of well-known female artists