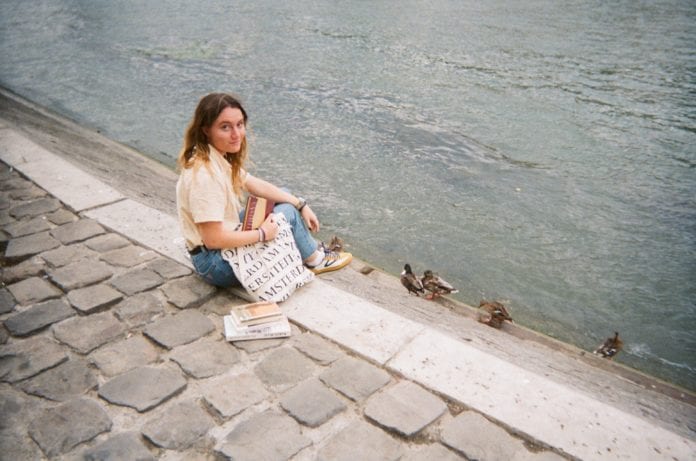 Belmont junior Emily Hunt spent the fall semester studying abroad at Oxford University in Oxford, England. During her time at Oxford, Hunt took courses in English and philosophy, as well as doing research in philosophy.
"All of us in philosophy were really happy when Emily was accepted into the Oxford program," said Ronnie Littlejohn, professor of philosophy. "She chose to focus her research seminar on poetry as meditation through the lens of Daoism and Buddhism, exploring the question 'How is poetry as meditation existentially therapeutic?' Hunt enjoyed the freedom and challenge of formulating her own research question and investigating how poetry functions as meditation utilizing both Oxford's Bodleian Library System and Buddhist centers."
Oxford University is set up using a tutorial-based system, meaning students meet one-on-one with their professor once a week to discuss the reading and writing the student has done independently throughout the week.
Hunt recalled, "The work load at Oxford was very different from what I am used to at Belmont, as it was predominantly independent and high intensity. I was writing papers similar in length to my midterm and final papers, but on a weekly basis. However, Belmont had prepared me for both the workload and personal engagement with my professors so I not only felt comfortable in the new setting, but also a part of the academic conversation because I finally realized that I do have a unique voice to contribute to the dialogue."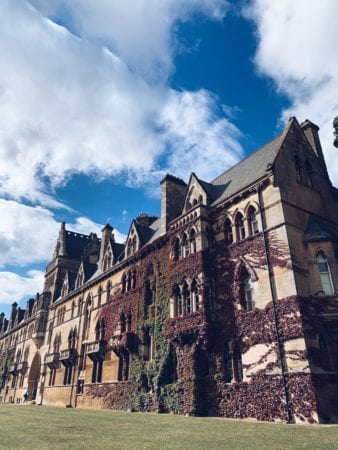 In addition to her studies, Hunt was an active member of the Oxford University Surfing and Mountaineering Clubs. Through her involvement with these student-led societies, she was able to engage more deeply with the Oxford community.
Hunt said, "Due to Oxford's independent study style, it is easy to become wrapped up in one's studies and isolated without realizing it. I enjoyed attending weekly training sessions with the Mountaineering Club as well as taking a weekend to go surfing in Cornwall. These experiences provided a unique community for me, as well as a greater understanding and appreciation of English landscapes."