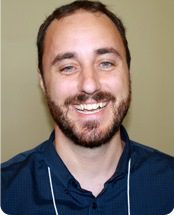 On July 20 and 21, Associate Professor of Biology and Rob Fisher Chair of Environmental Sciences Matt Heard helped to run a virtual workshop that was funded by the National Science Foundation to provide training to undergraduate faculty members in using large-scale ecological data and data science approaches to design new research projects and teaching activities.
In total, 75 faculty members from institutions across the United States and Canada were in attendance. This workshop brought together experts from three national networks: the Ecological Research Education Network (EREN), the National Ecological Observation Network (NEON) and Project EDDIE (Environmental Data-Driven Inquiry and Exploration) and established working groups on teaching and research projects that will continue over the next year. Participants from the workshop will meet again in person in summer 2022 at Belmont University.
Co-Principal Investigators of the grant and co-organizers of the meeting included Laurie Anderson (Ohio Wesleyan University), Kristy Hopfensperger (Northern Kentucky University), Claire Lunch (NEON), Catherine O'Reilly (Illinois State University) and Sara Scanga (Utica College). 
For more information on this grant, see the grant award abstract from NSF.