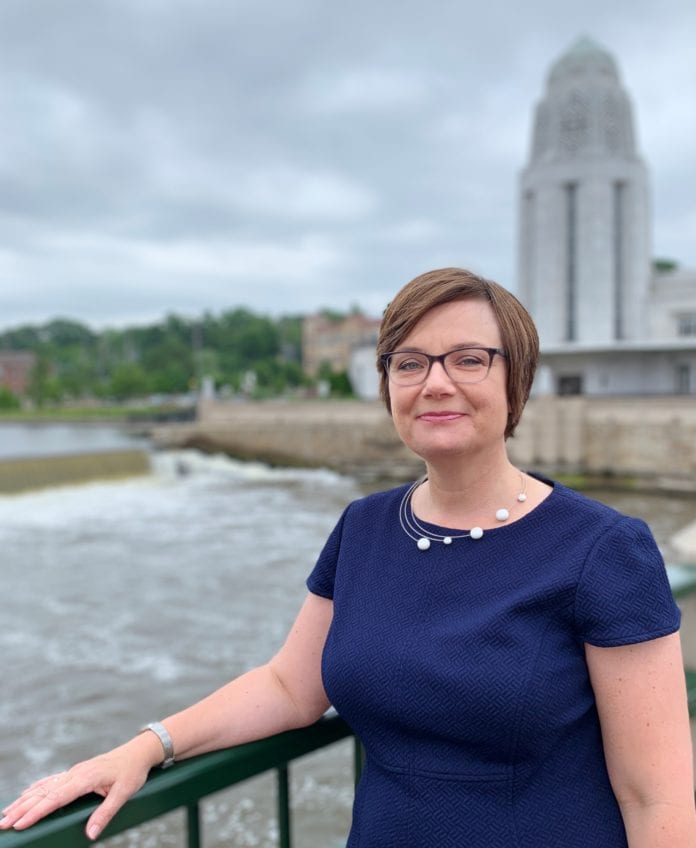 Belmont University announced today the appointment of Dr. Jhennifer Amundson, associate provost of faculty at Judson University (Elgin, Illinois), to the position of dean for the new O'More College of Architecture, Art and Design and chair of the Department of Architecture, effective August 1.
Earlier this year Belmont revealed plans to launch the first Bachelor of Architecture program in Middle Tennessee and only the second in the state. The five-year degree, which will begin classes in Fall 2020, intends to provide graduates with the fastest direct path to pursue licensure in their field while also filling a significant gap for architectural education in Nashville and the surrounding area.
With the addition of the O'More School of Design to campus last fall and the launch of the B.Arch. program, the University is restructuring its existing college organization to provide increased focus on art and design programs. The College of Visual and Performing Arts will separate into two distinct colleges: the College of Music and Performing Arts and the O'More College of Architecture, Art and Design. Amundson will be the founding dean of the O'More College of Architecture, Art and Design, which includes majors in art history, studio art, fashion design, fashion merchandising, interior design, experiential design and design communications in addition to the new B.Arch. program.
Belmont Provost Dr. Thomas Burns said, "Architecture education fills a much-needed gap in the economically thriving Middle Tennessee market, and the addition of O'More's design programs to Belmont's creative community makes this University the perfect spot for what we intend to be a national leader in architecture and design education. Dr. Amundson's strong credentials and impressive background ensure she is the right person to help us accomplish that goal. Moreover, her integrative and mission-focused approach represents a perfect fit for Belmont as a student-centered campus."
With more than 25 years of architectural education in her portfolio, Amundson previously served as dean of Judson's School of Art, Design & Architecture before taking her current position as associate provost of faculty. During her tenure as dean, she organized symposiums for female design students to address workplace challenges and helped launch Judson's interior design program. She has contributed greatly to architecture scholarship through more than 20 books, articles and presentations and has been honored as a Dibner Library Resident Scholar by the Smithsonian Institution. She also received three United States Capitol Historical Society Fellowships as well as a Judson University Excellence in Teaching Award.
Amundson said, "It's a profound honor to be named the founding dean of the O'More College of Architecture, Art and Design. I am thrilled to join the Belmont community at a time of such exciting developments for art and design education. In particular, I look forward to collaborating with faculty and administration to build on the developments from last year's merger of the O'More programs with the University's established curricula in art and design to further nurture a community of creativity and innovation that, joined to Belmont's faith-based, liberal-arts ethos, will be a unique and powerful setting for a new program in architecture."
Dr. Amundson earned a bachelor's of science in architecture studies and a master's of architecture from the University of Illinois, Urbana-Champaign followed by a Ph.D. in art and architectural history from the University of Delaware. The unique combination of her credentials—a Ph.D. paired with an M.Arch. plus licensure—make her an ideal candidate for a University that values both the liberal arts and professional education paths.