Students filled the Massey Performing Arts Center for chapel on Wednesday, eager to hear Grammy and CMA-nominee Dave Barnes share about his Christian faith and songwriting.
Guitar in hand, Barnes performed a beautiful piece before imparting his wisdom on the members of the Belmont community who gathered to join him. Barnes then shared that his faith has everything to do with his songwriting. "Madeleine L'Engle has a book called 'Walking on Water' that has really been instrumental in the beginning of my career," he said. 
Todd Lake, vice president for spiritual development, said, "We are so thankful that every year Dave is willing to come and share with us."
When asked by Lake what led him to make the decision to stay out of the contemporary Christian music realm, Barnes shared that writing Christian music was simply not what he was programmed to do. Barnes explained, "It's been a really beautiful grace to me that I didn't have to write Christian songs. If I just wrote songs that were true to my world views, then they would be Christian innately." 
His hit single, "God Gave Me You," impacted the hearts of millions during the course of its many lives. Barnes wrote it at the beginning of his career during a time that he was feeling discouraged. He longed to feel affirmed in what he was doing and began to pray for encouragement. In that season, one of the thoughts that Barnes felt he continuously received from the Lord was, "You can't pray for encouragement and then qualify the encouragement I give you."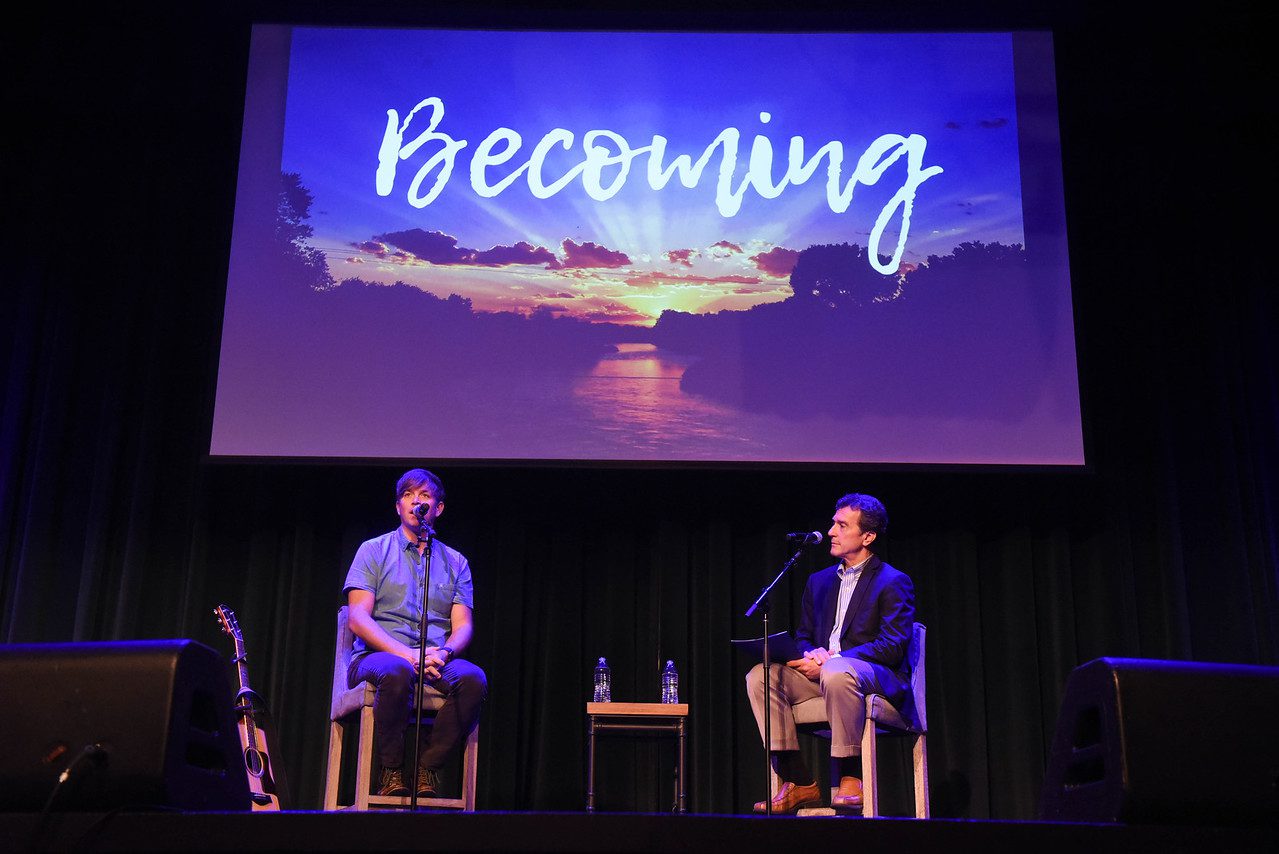 Soon enough, a contemporary Christian music radio promoter reached out and felt that "God Gave Me You" would be a great Christian single. Barnes felt that the Lord was giving him the encouragement that he had fervently prayed for.
The song had a beautiful life as a Christian single that Barnes is still incredibly thankful for. Later on, Blake Shelton heard the song and wanted it to be played at his wedding to Miranda Lambert. His love for the song ultimately led to him wanting to record it, and "God Gave Me You" went on to be a huge hit for Shelton.
In closing, Lake asked Barnes to share the best advice he had for students. Barnes replied, "As you pray for these things, whatever they are, pray simply and be open to whatever God's answer may look like. Be brave and be vulnerable. It will create these moments and relationships that are really life-giving. The whole point of Christianity to me is that we are never alone. God wants us to be together."