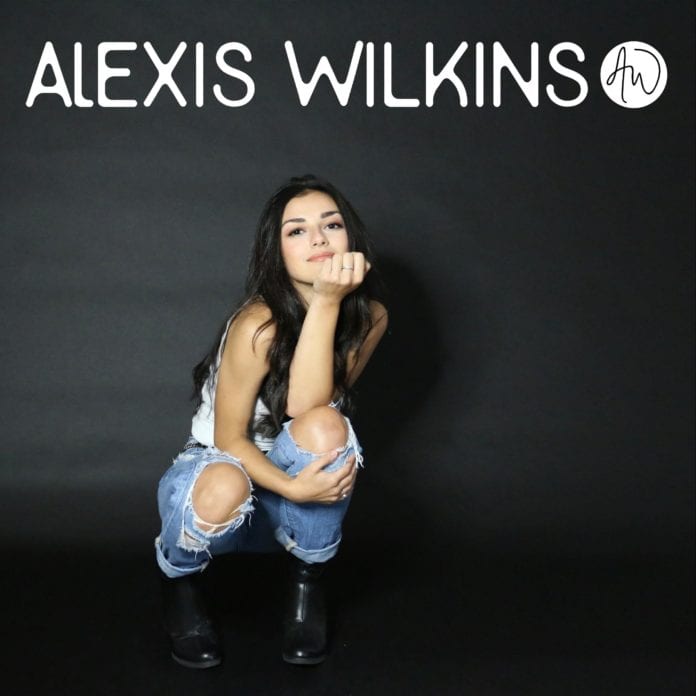 Country newcomer and Belmont alumna Alexis Wilkins released three new songs over the Fourth of July weekend. The Arkansas native released "If I'm Being Honest," "615" and "RSVP" to all streaming services, co-writing each of the three songs.
"If I'm Being Honest" is currently featured on Radio Disney Country, and CMT will premiere the video in August, which was filmed at American Legion Post 82 in Nashville before quarantine began.
"I'm so eager for the world to get to know Alexis Wilkins," said Wilkins' manager Rob Beckham, President and CEO of The AMG. "She's an all-American girl with country roots, a big heart and lots to say.  She is the vibrant girl next door, with undeniable charisma and some great music that places her firmly in her own lane. She also has great stage presence, and we are excited to get her out on the road as soon as the touring world resumes."
The video for the focus track "If I'm Being Honest" gives a nod to Wilkins' lifelong adoration of veterans – a love that was sparked by her beloved grandfather's military service. The country singer is passionate about including veterans in her release week activities, too. Wilkins did a call-to-action on June 14, Flag Day, for fans to submit photos with American flags. The images will be fashioned into collages forming flags to be presented to the Nashville-area VA hospitals in July.
On a larger scale, Wilkins, a frequent volunteer with Musicians On Call, taped a video message and virtual concert that has been distributed to VA hospitals nationwide for play on July 4. In the clip, Wilkins thanks veterans for their service, talks about her partnership with Musicians On Call, performs a couple of songs, shares stories and gives the staff and patients a sneak peek at her "If I'm Being Honest" music video. On July 8, Wilkins will be the first performer for the inaugural Musicians On Call virtual performance for the VA.
"Having veterans and my time at the VA be included in this release was so important because it's truly in everything I do," Wilkins said. "This is my 'why,' and people seeing how special Musicians On Call's work is and allowing me to still bring music to the VA and honor our country's heroes when we can't visit in person is absolutely everything to me."
In another nod to current events, Savannah, Georgia-based boutique Satchel produced 400 USA-themed fabric masks to be distributed during release week. Wilkins distributed 200 masks to fans and will donate the remaining 200 to Musicians On Call.
In honor of her track "615," famous Music City-based artist Rob Hendon created a 9 x 12-foot patriotic guitar mural that Wilkins transported to various iconic tourist locations throughout Nashville. The mural was erected at each destination, and Wilkins posed for appropriately socially distant pictures with fans and passers-by.
"Nashville Strong is just the truth about our city, and I wanted to honor that," Wilkins said. "The 615 has been through a lot in the last few months between the tornadoes and COVID, but we are coming back, and we're stronger than ever, sticking together and being the incredible community that I know we are. I'm so excited to finally be coming out with new music."
ABOUT MUSICIANS ON CALL
Musicians On Call is the nation's leading provider of live music in hospitals. For over 20 years MOC has brought live and recorded music to the bedsides of patients in healthcare facilities ranging from children's hospitals to adult facilities, VA hospitals and hospices. MOC has a vision of a world filled with the healing power of music and is expanding its Virtual Bedside Performance Program and Music Pharmacy program to serve the populations most in need during this pandemic, including hospital patients who are undergoing visitor restrictions, caregivers spending countless hours on the front lines and elderly individuals who must remain at home. For more information on how Musicians On Call continues to share music's healing qualities during this global pandemic, visit www.musiciansoncall.org/covid-19.