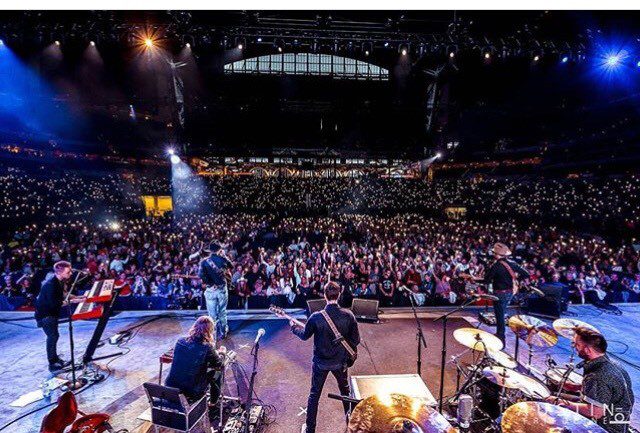 Belmont commercial music alumni Parker Daniel and Daniel Huston were forced to miss their May 4 graduation ceremony because both were putting their talents to work already, touring with country artist William Michael Morgan.
After completing their final exams, Daniel and Huston went back on the road with Morgan playing guitar and keyboards respectively. The band is on tour all year opening for Alan Jackson in major stadiums and arenas across the country.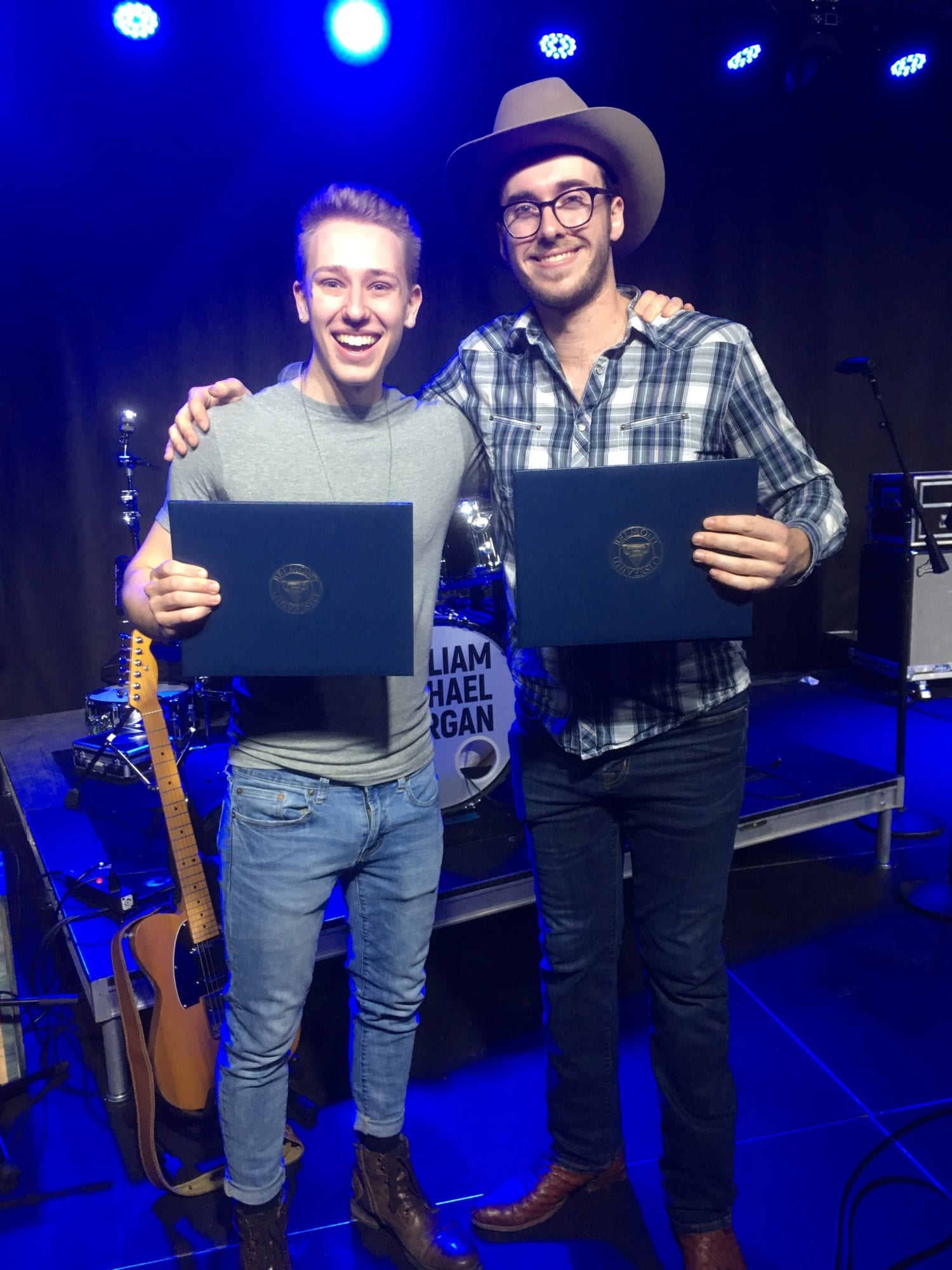 May 4, Belmont's commencement day, found the duo on stage backing up Morgan at the Sikeston Rodeo Grounds in Missouri, meaning they were forced to miss their own graduation ceremonies.
Parker's mom, Georgie Daniel, knew the tour schedule would conflict with the commencement date and contacted the University to ask if it might be possible to pull off the rite of passage long distance for the two students so they could properly celebrate their achievements. Belmont's Provost Office worked with the family and the tour to give Daniel and Huston a great surprise, one that can be viewed in the phone camera video of the on stage presentation below.