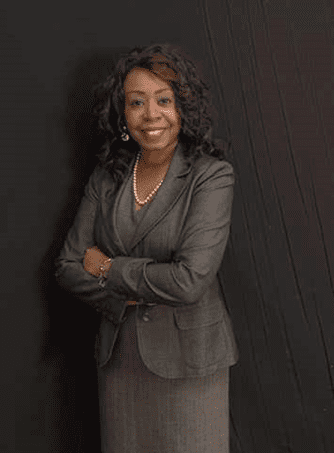 The Nashville Business Journal recently published an article titled "The Women Who Help Nashville Sing: Covid means Nashville's music industry faces an uncertain future. They'll chart the path forward." NBJ typically celebrates dozens of women throughout Nashville every year as part of their Women in Music City Awards, but was unable to this year due to COVID-19. However, in a list of seven women interviewed this year on what comes next in the industry, NBJ featured Associate Professor and Associate Dean of the College of Entertainment and Music Business Dr. Cheryl Slay Carr.
Carr spoke about the opportunity COVID presented for the industry to also bring about healing, both by televising concerts to lift people's spirits and by shining a light on inequities and diversity and inclusion in the music industry. "The Black Music Action Coalition, for example, is a group of entertainment companies and artists who are taking another look," Carr explained. "That's a coming together that happened during Covid. My thought is that I wonder if it would've happened in the same way if it were not for Covid. In other words, there was an opportunity to really focus on that because there were no shows or concerts. This was about taking a look in the mirror, and that deserves mention in the midst of Covid."
Carr chairs Belmont's Welcome Home Diversity Council and has led Curb College's Diversity in Entertainment Symposium for the past two years, which aims to ask questions on how the city's music industry is more inclusive for Black people and minorities.
Carr said," To challenge ourselves as a city to become aware and educated around what diversity, equity and inclusion are, how that might look within the entertainment industry and how we can be solution-oriented. We've also offered some webinars to talk about these issues, which is a great foundation to lay."
Carr also said that the Curb College needs to keep innovating curriculum to keep in touch with the industry in order to support women. She said, "Just by being here, keeping our ear to the ground and encouraging our students to do the same, we are preparing the future of the entertainment business right here."
Read the full article at NBJ.