Over the weekend of February 14-16, Belmont's student newspaper The Belmont Vision won 11 awards and ranked first overall in the Southeast Journalism Conference on-site competition. A group of 24 Belmont students attended and participated in the conference competitions, and many attendees won individual awards.
The Vision won five awards in the Best of the South competition for content published from November 2017 to November 2018. The winners were selected out of 442 entries from 31 schools. Editor Bronte Lebo won first place for Best News Writer and third place for Best Feature Writer, Senior Video Reporter Caitlyn Alexandar won first place for Best TV News Feature Reporter, Managing Editor Melissa Kriz won fourth place for Best Opinion-Editorial Writer and Sports Editor Steven Boero won sixth place for Best Sports Writer.
By winning six awards in the on-site competition, the group earned Belmont enough points to place overall in the on-site sweepstakes. Joe Bendekovic won first place for News Writing, Justin Wagner won first place for Current Events, Rob Redel won first place for Media History and Law and Ethics, Marissa Avnaim won second place for TV Anchoring, Audio Manager Jason Saitta won second place for Radio News Reporting and Photo Editor Carina Eudy won third place for Sports Photography.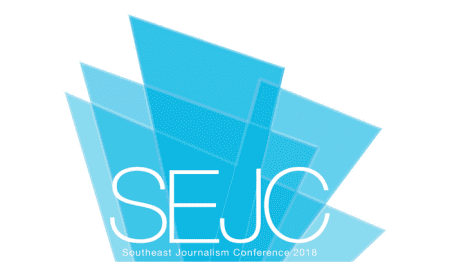 The Southeast Journalism Conference is an academic organization focused on encouraging greater interest in student journalism and forming closer ties among journalism schools across the Southeast including Alabama, Arkansas, Florida, Georgia, Louisiana, Mississippi and Tennessee. SEJC 2019 was hosted at Middle Tennessee State University.