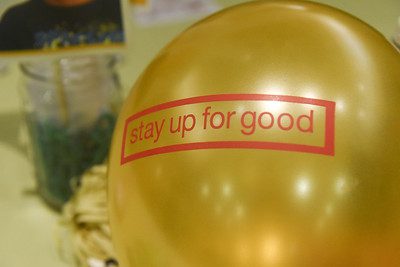 Belmont's annual St. Jude Fundraiser, Up 'til Dawn, is the campus' main fundraiser that allows students to get involved in raising money for St. Jude's Children's Research Hospital. In the 2019-2020 academic year previous to COVID-19, the campus organizations collaborated together and raised a total of $138,434.
Due to this academic year's fundraiser amount, Belmont was announced as one of St. Jude's Top 5 Fundraising Schools in the country for their outstanding donation. In five years, the students at Belmont have been honored with more than 20 awards from both the University and AlSAC/St. Jude recognizing them for fundraising, leadership and programming.
Since the beginning of the partnership in 2015, Belmont has raised $650,000 for the children of St. Jude. Belmont Students "have helped ensure that no family receives a bill from St. Jude for treatment, travel, housing or food," shared Ryan Kunkel, Senior Vice President of Field Development at St. Jude Children's Research Hospital.  
Typically each year the University hosts a fundraising event titled 'Up til Dawn where students can participate in an all-night event filled with games, inflatables and challenges. However, due to the pandemic, the organization had to adjust their means of fundraising. 
Although the COVID-19 pandemic means that there will be a shift in order to ensure safety for students, Meghan Westbury, the University's advisor for Up til' Dawn, shared that the team is still dedicated to hosting an exciting and engaging fundraiser. This year, the team is dedicated to using the organization's mission creatively to still increase student engagement in a mission that is larger than themselves.