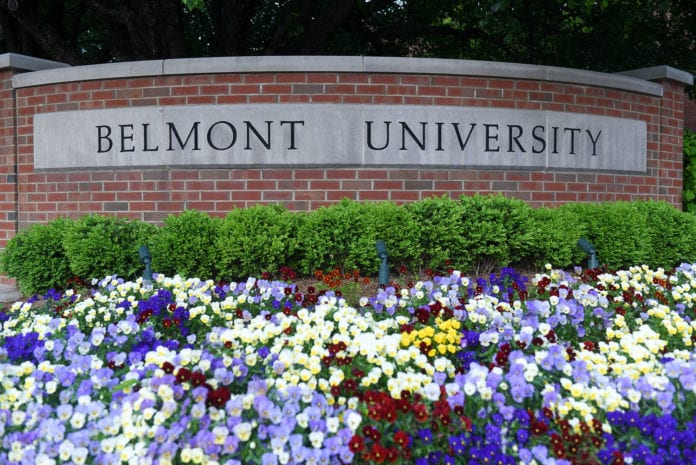 In an e-mail to students, faculty and staff, Belmont University President Dr. Robert Fisher announced yesterday the University's intention to open for in-person learning and on-campus living as scheduled on August 19.
"Please know that we do not take this decision lightly. Like all of you, we have been struggling to understand the uncontrollable, unpredictable and serious nature of this virus," Fisher's e-mail said. "Our leadership has sought the consultation of top medical officials from some of the world's leading health care companies and research hospitals. We have been agonizingly thoughtful about what it will take for us to return to on-campus living and learning."
The University has had six teams intensively working on protecting the health and safety of the Belmont community from COVID -19 since the beginning of February. Dr. Fisher explained that, over time, the focus of these teams has shifted and they continue to work diligently to learn, innovate and design solutions to the multitude of factors that are important to the decision to re-open campus activities. Modifications to processes and behaviors, he said, will be critical. "Including faculty, staff and students, Belmont is a 10,000 person community. For us to be successful in our return to campus we will have to do some things very differently to minimize the risk to ourselves and each other."
Fisher pledged that keeping everyone as safe as possible will be the top priority, stating the decision comes with built in conditions: "If at any point conditions change dramatically for the worse, we will not hesitate to change our course."
Belmont plans to share more details regarding fall plans and expectations in the coming weeks.