While some may be relaxing by the pool or working at a summer job, nearly 800 Belmont students started their summer off by participating in one of 45 faculty-led Maymester and Summer Study Abroad programs.
With programs based in Australia, Belgium, China, Czech Republic, Costa Rica, Dominican Republic, England, France, Germany, Greece, Ireland, Italy, Israel, N. Ireland, Morocco, the Netherlands, South Africa, Spain, Sweden, Tanzania and more, students have the opportunity to learn in a non-traditional classroom by visiting historical sites and experiencing new cultures first-hand.
These short-term programs, lasting anywhere from a week to a month, are led and designed by Belmont faculty to explore one or two certain areas of study, while giving students the opportunity to travel to and discover a new place.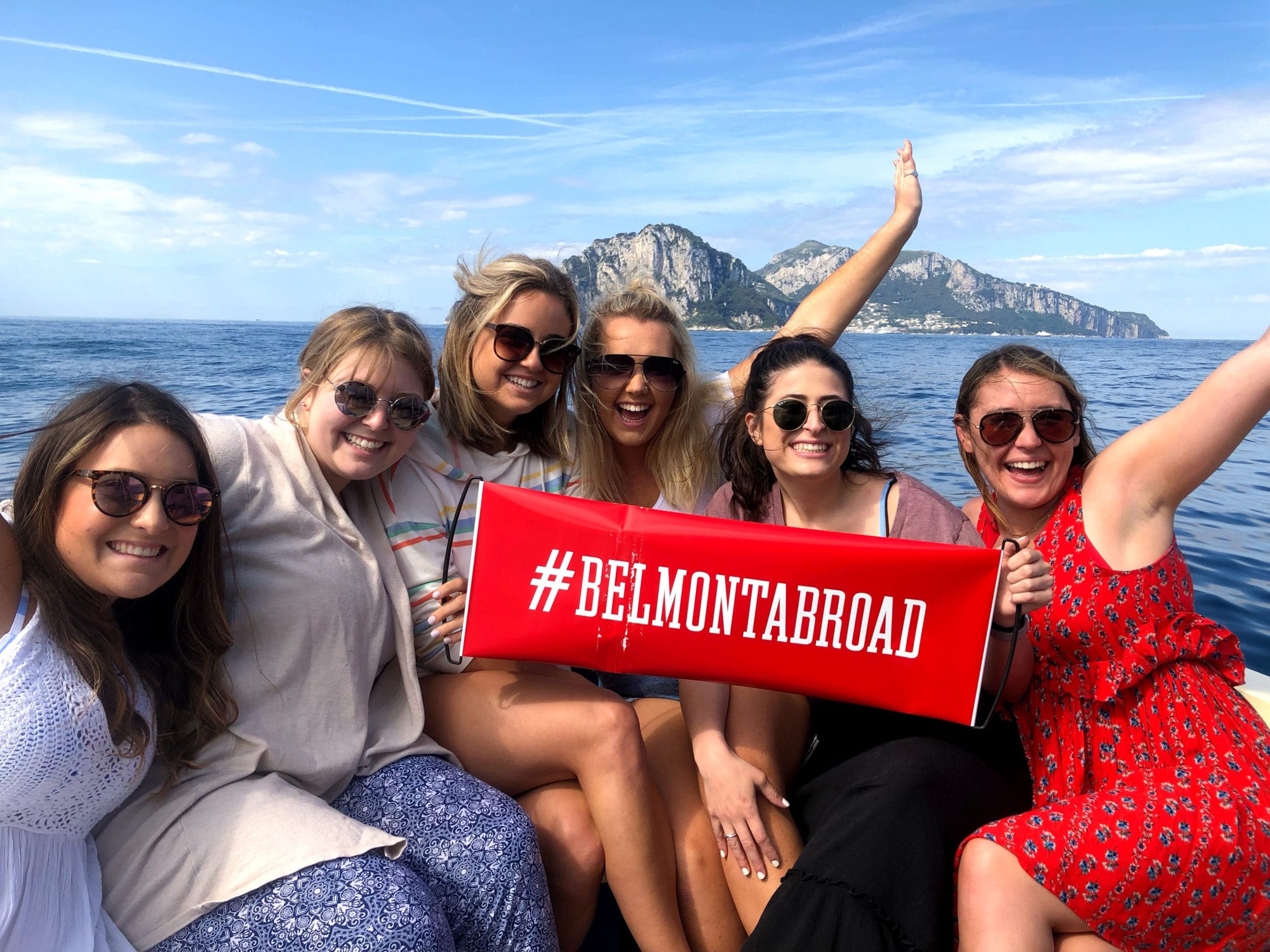 Director of Study Abroad Thandi Dinani said Belmont's culturally enriching study abroad programs enhance a student's academic experience. "Classrooms come to life as faculty take students to visit places where history took place," she said. "Whether visiting Nelson Mandela's prison cell in South Africa, walking streets where Jesus walked in Israel or studying chemistry while taking a cooking class in Italy, students see how countries, concepts and cultures have shaped history and impact their world."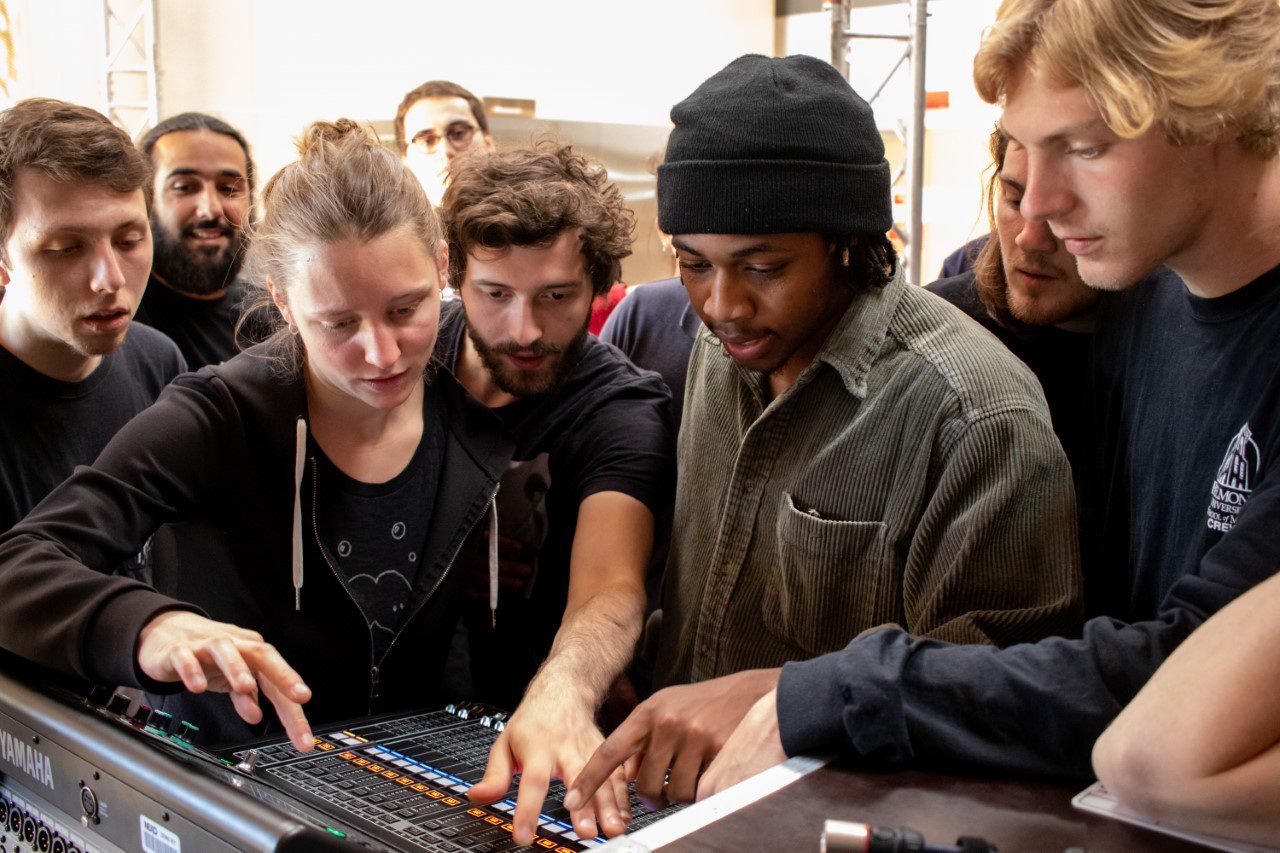 Belmont's catalog of study abroad opportunities grows every year, thanks to the Office of Study Abroad and the dedication of more than 100 faculty who lead the programs and work to keep up with the increasing demand for unique learning experiences.
This summer, new programs include studying cruise industry entertainment operations by sailing to the Bahamas, learning about island entertainment, food, music and sports in Jamaica, experiencing one of the happiest countries on Earth by examining folk culture, music and nature in Norway, and even touring iconic civil rights locations right here in the U.S. Other new-to-2019 programs will take students to Ghana, Czech Republic, France and Germany, among others.
Senior Anna Pearson said her trip to Norway has been the hightlight of her Belmont experience so far. "Studying abroad gave me a perspective of the country that I never would have gotten from a simple vacation. I loved studying about Norway's history and culture and seeing it unfold right in front of me," she said. "What I loved most about the Maymester to Norway was that our leaders fit in as much as possible, jam-packing our schedule with a variety of awesome events. From visiting Edvard Grieg's house to learning about Viking ships to marching in the Constitution Day parade to hiking in the Aurland mountains, there was always something exciting to see, do and learn."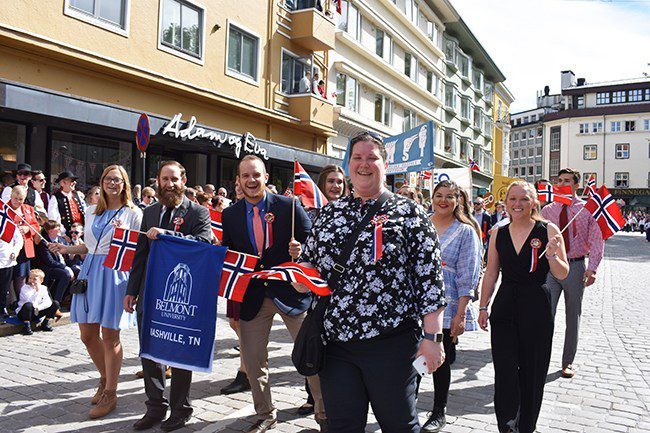 Belmont senior Tommy Gotsch took three courses on his trip to the Bahamas: third year writing, cruise ship operations and artist management. "My favorite part of the trip was visiting Puerto Rico, going out to dinner at the restaurant, and seeing all of the performances," he said. "The trip really made me think how unique Belmont is in its learning and teaching, mostly in the real world experience I got in cruise ship entertainment."
Popular programs among students returning for the 2019 year include the Hawaii Maymester month-long program, Belmont in South Africa and Tanzania, as well as the return of the Belmont at Bonnaroo program.
"We're able to offer programs that accommodate a wide variety of students from different majors with different program preferences," said Dinani, who credits strong faculty support for the growing interest in and diversity of study abroad experiences.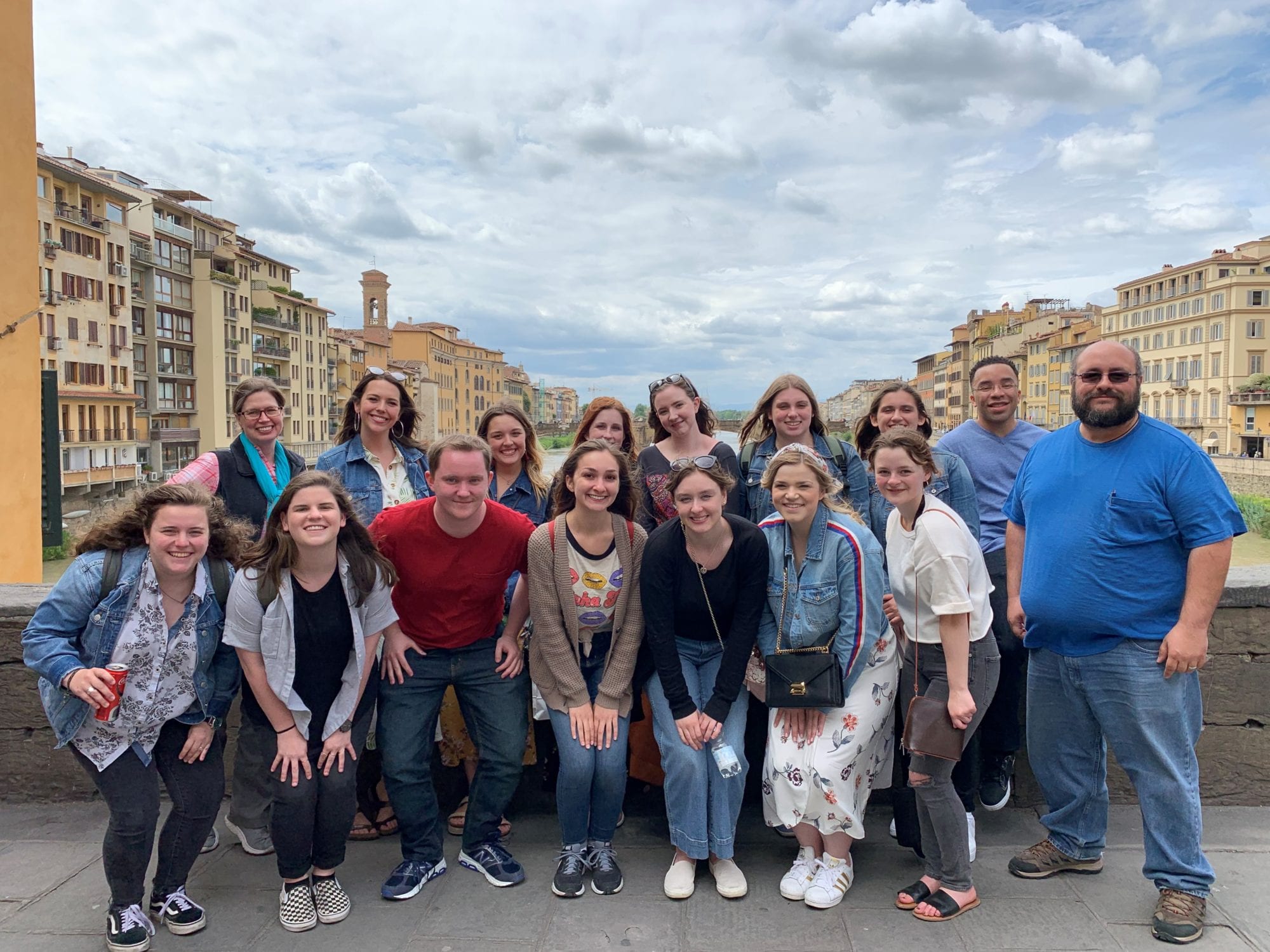 Although the Maymester programs have wrapped up, many students are still participating in summer study abroad programs. Follow along with #BelmontAbroad as students and faculty document their summer 2019 travels on social media.