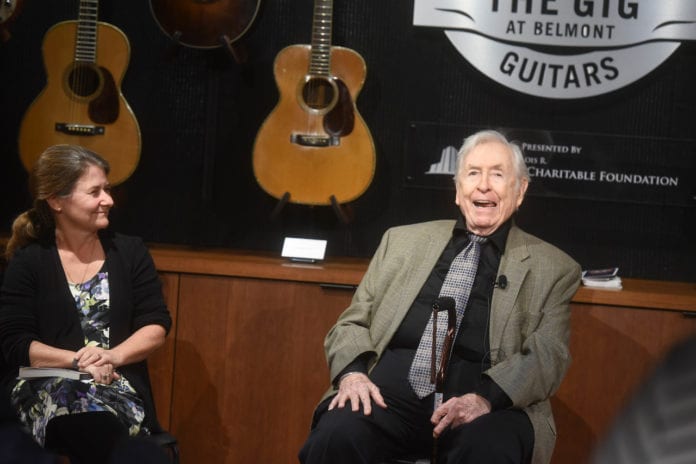 As a wrap-up to events around the Ken Burn's documentary, "Country Music," Belmont's School of Music hosted a conversation with Dr. William Pursell and Dr. Terry Klefstad, author of "Crooked River City: The Musical Life of Nashville's William Pursell" on November 7 in the Gallery of Iconic Guitars.
When he moved to Nashville in 1960, Bill Pursell was a classically trained pianist and composer who found his way into the studios on Music Row during the rise of the Nashville Sound. As he was working with some of country music's biggest names, including Chet Atkins and Patsy Cline, Pursell was moonlighting as classical composer and a soloist with the Nashville Symphony.
Having retired from teaching at Belmont University (he began teaching in 1980), Pursell still keeps busy composing. View a gallery of photos from the event here.