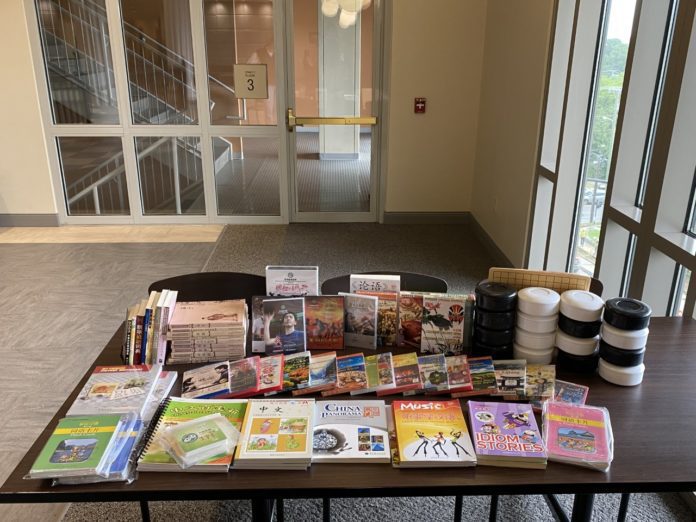 Belmont's programs in the Asian languages of Chinese and Japanese recently received a grant of materials and resources to support the undergraduate teaching program. The award of materials is administered to high schools, colleges and universities in the Middle Tennessee region by the MTSU Center for Asian Studies.
In July, Dr. Qingjun (Joan) Li, associate professor of Asian Studies and Chinese at Belmont, received notification of the award of materials for the teaching and learning of Chinese. "I sincerely want to express Belmont's deep gratitude to Dr.  Michael Novak, Dr. Guanping Zheng and Professor Yiping Cui," said Dr. Li.
The resources include more than twenty Chinese films, TV series and movies to support the teaching of Belmont's courses in Chinese language and culture, as well as Chinese film; over a dozen instructional materials for teaching Chinese through the arts and music; several volumes on Chinese idiom stories and cultural sites and customs; dictionaries to be given directly to students and for classroom use; and sixteen Chinese/English commentaries on literary and philosophical classics. Along with these resources, sixteen Weiqi 围棋 (a.k.a. "Go") strategy board games of "Chinese chess" first invented in the Zhou Dynasty (c. 900 BCE) were included, which will help enrich the extra-curricular activities of Chinese language students and the student members of the Chinese Cultural Association of Belmont.  
Belmont's Asian Studies Department also recently received a "teaching materials" grant from the Japan Foundation of the Ministry in May.