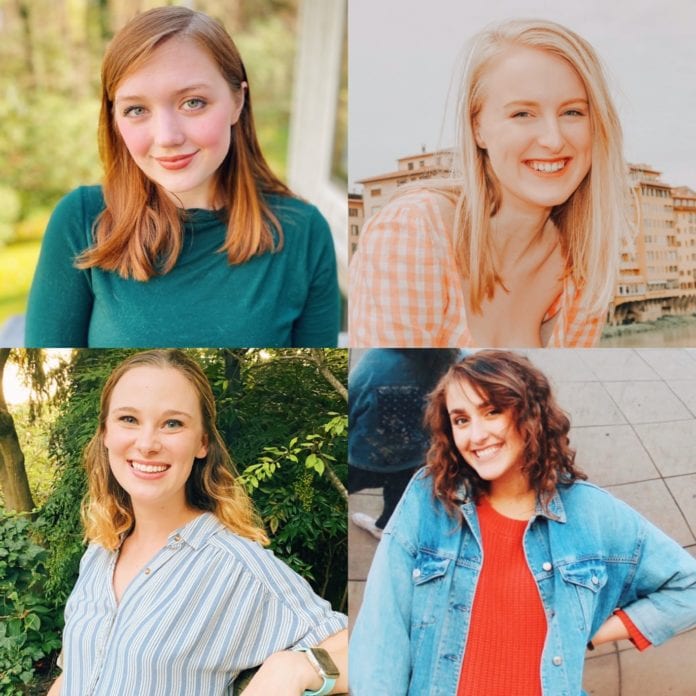 Student leaders for the 2019-2020 school year in Belmont's chapter of Psi Chi (the International Honor Society in in Psychology) were selected to receive the 2019-20 Kay Wilson Officer Team Leadership Award.
This award is named for Kay Wilson who served as the executive officer of the international Psi Chi organization from 1991-2003. Her commitment to leadership development and collaboration allowed Psi Chi to double its membership and increase its grants, awards and national visibility.
When delivering news of the award to Belmont's Psi Chi chapter, the award committee at Psi Chi commented, "Like Kay, your team has not only demonstrated excellence in leadership, but has also realized the potential of Psi Chi to develop future leadership in psychology."
In commemoration of this award, the team leaders were presented with a commemorative plaque, as well as a scholarship award for $2,000.
Belmont PSI Chi officers for the 2019-2020 school year included:
Anna Grace Kelly, President (Upper Left)
Heather Spradlin, Vice President (Upper Right)
Schyler Peterson, Treasurer (Lower Left)
Laila Karim, Secretary (Lower Right)
Dr. Linda Jones, psychology professor and chair of the Psychological Studies Department at Belmont University, is the Belmont Psi Chi faculty advisor.