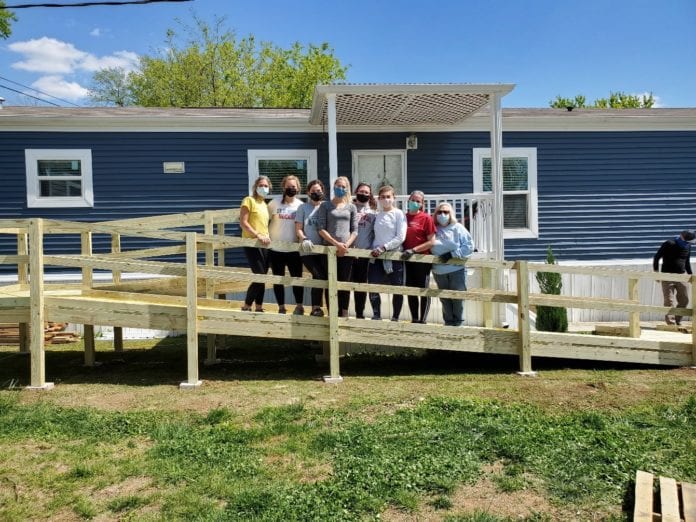 In April, second-year students in the Belmont Doctor of Physical Therapy program volunteered to construct a wheelchair accessible ramp on the home of a community member in need who uses a power wheelchair. The previous ramp was not built to ADA-compliant regulations and was too steep and slippery when wet, creating a hazard when leaving the home. The students performed well under pressure and completed the project quickly during the community member's doctor appointment so as not to be an inconvenience.
The ramp build is an annual project between second-year DPT students and United Cerebral Palsy of Middle Tennessee. This year's ramp build was coordinated by Dr. Cathey Norton, assistant professor in the School of Physical Therapy at Belmont. During the course of the project, 21 students with a range of talents and experience came together to run power saws and nail guns to complete the ramp in five hours, with careful monitoring from Professor Dr. Renee Brown.
Due to the rapid shift to remote learning last spring, this project became a casualty of the pandemic. This was a welcome opportunity to get back out and serve the community.