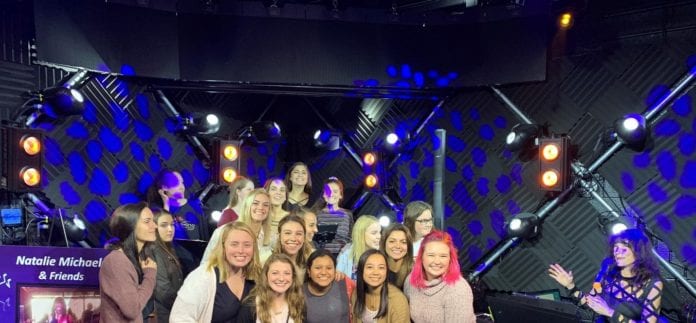 Occupational Therapy Professor Dr. Natalie Michaels and several of her Occupational Therapy Doctoral students hosted her bi-annual music show to support the Nashville Dolphins on October 23.
The Nashville Dolphins, under the direction of Ellen Crosby, bring aquatic activity to children and adults with special needs.
This year's event was held at the Rebar at the Dam venue in Nashville. Michaels performed her own music and songs from Whitney Houston and Pam Tillis to Portugal the Man. The event also featured Jim Martin, Rick Michaels and Carrie Leigh Willis, as well as solos from OTD students Katie Hartline, Christa Schmieder and Samantha Stevenson.
"We always have a good time when we perform for a charity, especially when our talented Belmont Students participate," said Michaels. "But, this was the largest turnout we've ever had, and the best participation ever, all for a great cause. Our students rock!"