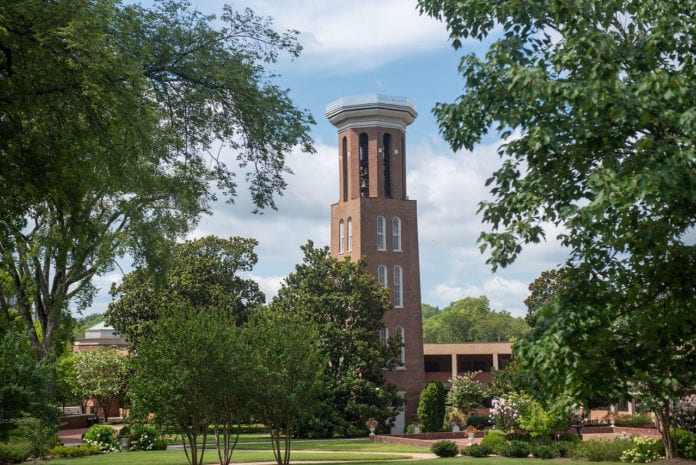 Belmont University appears numerous times in the 2021 rankings of America's Best Colleges, a new analysis released Monday by U.S. News & World Report. The University was praised as the best in the state and No. 24 in the country for its "unusually strong commitment to undergraduate teaching," placing Belmont in heady company with the likes of Duke and Gonzaga. Belmont was also recognized for the 13th year in a row for innovation as an institution and ranked twelfth nationally for Learning Communities, among other accolades.
Belmont President Dr. Bob Fisher said, "The U.S. News rankings have recognized Belmont's use of innovation once again, leading the way in higher education to provide unparalleled experiences in the classroom at a time when it is most needed as we face daunting circumstances surrounding the COVID-19 pandemic. Our faculty continue to make giant strides despite the circumstances to provide our students with the highest quality education, empowering them to use their skills and God-given abilities to live meaningful lives of purpose."
In the publication released Monday, Belmont is lauded for the 13th year in a row for its commitment to "making the most innovative improvements in terms of curriculum, faculty, students, campus life, technology or facilities," landing at No. 42 on the "Most Innovative Schools" in the country list.
With its focus on student success, enriched curriculum offerings and strong outcomes, Belmont earned acclaim in the following categories as well:
Senior Capstone: Ranked 23 in the nation and only school in the state to be recognized on the national list

These culminating experiences asks students nearing the end of their college years to create a project that integrates and synthesizes what they've learned. The project might be a thesis, a performance or an exhibit of artwork.

Strong Commitment to Undergraduate Teaching: Ranked 24th in the nation

The strong commitment to undergraduate teaching ranking is determined via a survey of peer institutions, who cite their fellow institutions who best reflect that quality.

First Year Experience: Ranked 13th nationally

Belmont was one of only 21 colleges in the country recognized for building into the curriculum programming that helps freshmen connect to their institutions.

Learning Communities: Ranked 12th of only 24 institutions recognized in the nation

In these communities, students typically take two or more linked courses as a group and get to know one another and their professors well.

Best Colleges for Veterans: Belmont was one of only two schools in the state to be recognized on the national list.
Best Value: Belmont remains the second highest ranked school in the state it its category for the quality of education versus the cost of attendance.
Due to a recent reclassification by the Carnegie Classification of Institutions of Higher Education, Belmont is now included in U.S. News' list of National Universities rather than the Regional South category. Carnegie expanded its criteria for the national category to include universities who confer more than 30 professional practice doctoral degrees across two or more programs. With Belmont's significant success in pharmacy, law, physical therapy, occupational therapy and nursing doctorate programs, the University was promoted to the larger and more competitive national category last year, landing in its debut year in the top 100 private institutions in the country. U.S. News ranks and reports on more than 1,500 institutions of higher education across the United States in a number of national and regional categories.