With a record 343,000 people taking to the streets of Downtown Nashville for the Fourth of July celebrations, it is evident the city's growth and development in the hospitality and tourism industries are not slowing down. Belmont is working to fill an all-time high demand for professionals in this area by incorporating a new Hospitality and Tourism Management major into the Jack C. Massey College of Business.
In recent years, Nashville has seen unprecedented growth in the field of travel and tourism. Data from the Nashville Convention & Visitors Corporation shows direct visitor spending at more than $6.5 billion a year in 2017, and there was a record 15.2 million visitors in 2018. This historic growth has fostered the opening and development of 15 new hotels since 2016, with many more on the horizon. With approximately 70,000 jobs in the Nashville tourism sector, Belmont has a prime opportunity to utilize the vibrant surrounding city to train students to be leaders in the industry.
Belmont Provost Dr. Thomas Burns said the new major is good for both students and the community. "We are excited to offer our students new opportunities for innovative learning experiences through the Hospitality and Tourism Management major. We are essentially creating a pipeline of high-quality employees that will benefit the local business community, as well," he said. "The Nashville tourism industry is booming. We want to make sure our students are prepared to take advantage of all of the opportunities right here in our backyard."
The new major will integrate business, liberal arts and public relations courses to create a unique program and professional degree, giving students an in-depth curriculum that also tackles the legal, financial and marketing tools needed to be successful in the field.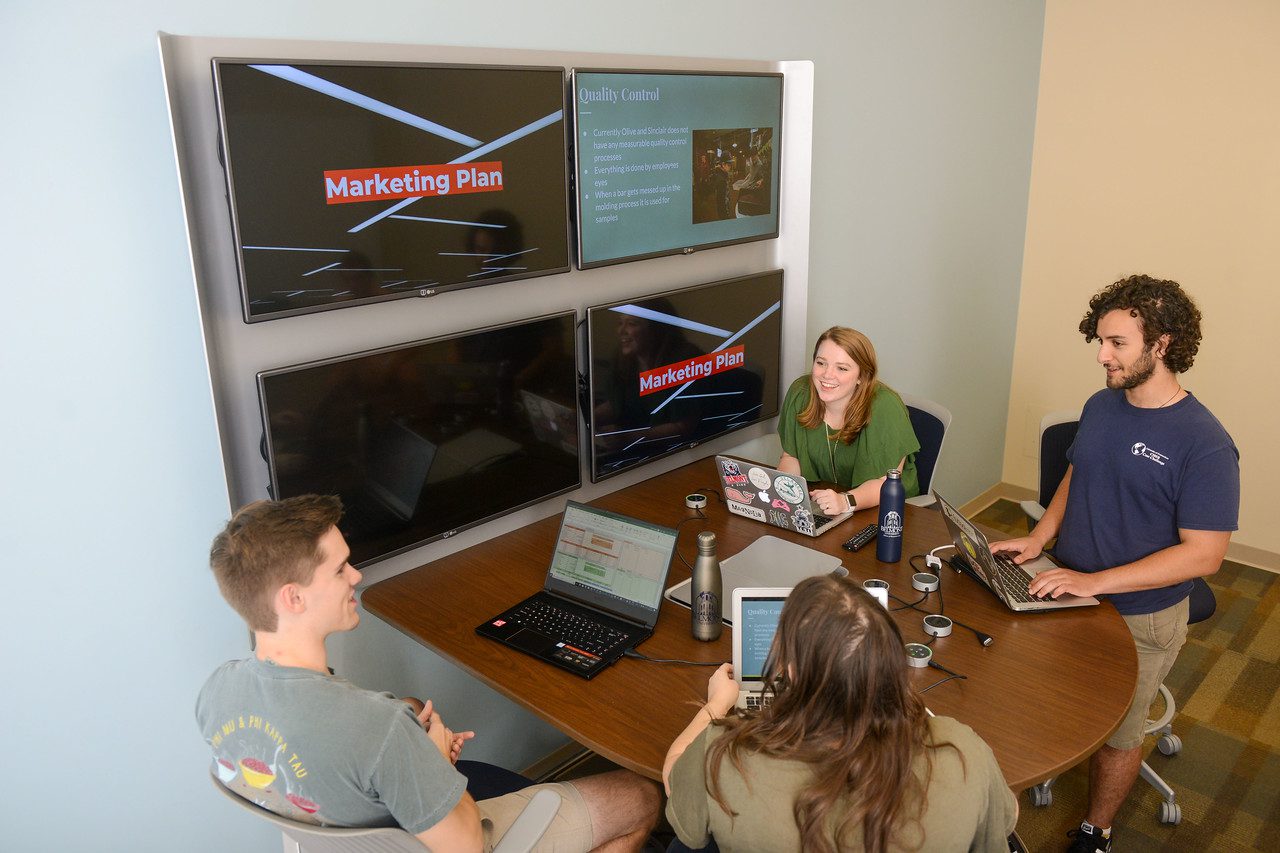 For the required 30 credit hours, students can choose a Bachelor of Business Administration (B.B.A.) or a Bachelor of Science (B.S.) route. Unlike other collegiate hospitality programs that focus solely on hands-on skills, Belmont strategically placed the major in the college of business to provide a foundational understanding of all facets of business while still offering access to experiential educational opportunities and front-line internships.
Developed jointly between faculty in the College of Business and the University's Sports Administration program, this major will be unique in its course offerings. For students pursuing the B.B.A., courses will cover higher-level management, accounting, public relations, marketing and finance, and the program will provide a wealth of internship opportunities. Students pursuing the B.S. option will have a built-in minor, which could be another area of business or a program outside of the business school. The B.S. option allows for more flexibility in choosing supplemental courses, such as an emphasis in entrepreneurship or a foreign language.
Associate Dean of the College of Business Stan York said the degree would help students no matter which route they decide to follow, whether they long to become a CEO or head up the food and beverage services for a major hotel.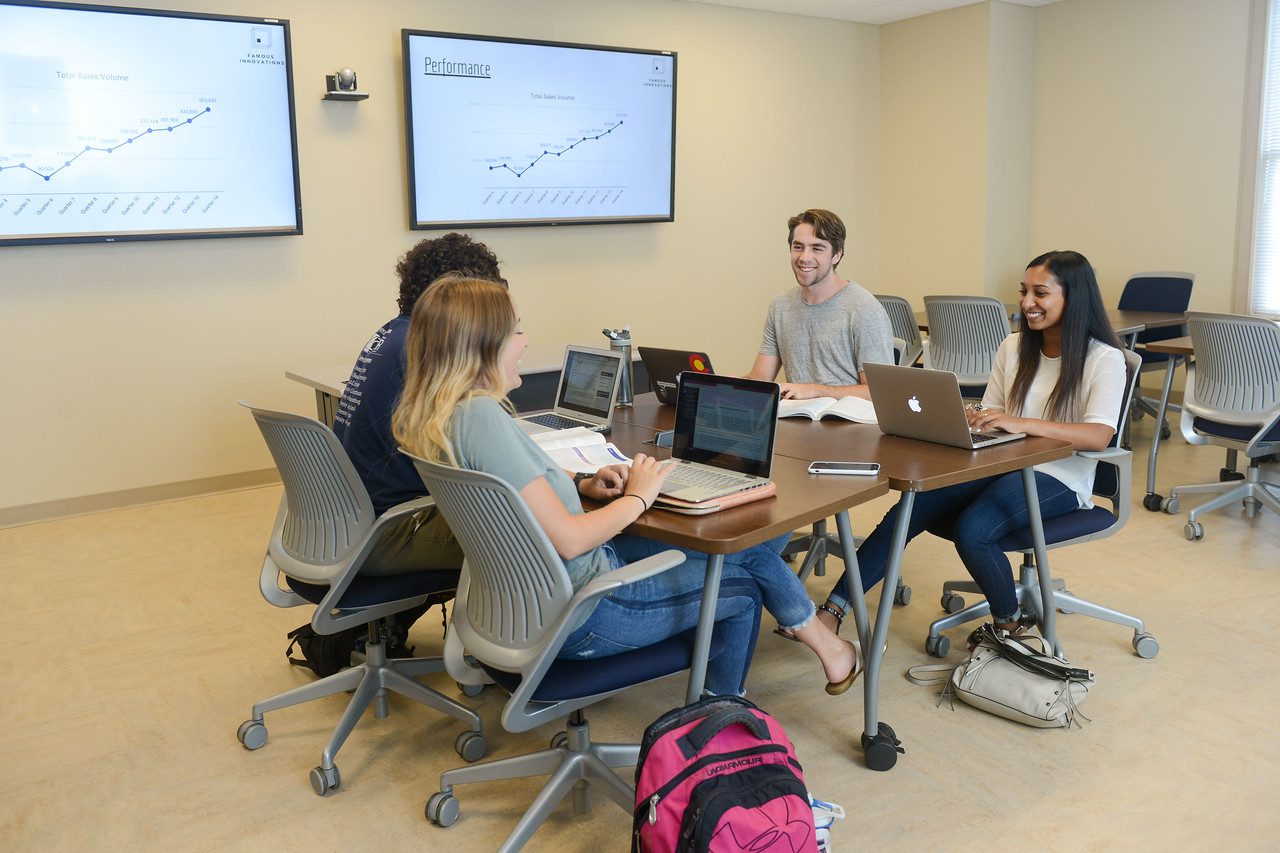 "It is part of what we do here at Belmont. It's a lot like music business. This major gives you the tools you need to do the behind-the-scenes work," he said. "This major dovetails nicely with Belmont's academic offerings in sports administration, music business and entertainment because all of those fields usually come with some type of hospitality."
Reflecting the diversity of the profession, graduates will be qualified and prepared for corporate management positions in a variety of areas, such as convention and visitors' bureaus, destination management organizations, conference centers, resorts, hotels, entertainment venues and restaurants. With the available course options, students may also build the skill sets of business planning and raising capital to undertake an entrepreneurial venture.
"Where do they want to be? Students could minor in a foreign language and take advantage of our robust study abroad programs at Belmont, then maybe end up in Brussels or Paris," said York. "The robust relationships we can call upon for internships at local organizations also set us apart. By the time the students leave, they have a good understanding of this industry, and it is more than a look at it—it is applied."
Capitalizing on the success of undergraduate and graduate programs in Sports Administration and the reputation of the Jack C. Massey College of Business, faculty will encourage students to think about long-term career advancement. Their hope is that courses such as lodging management would help students start with some leadership responsibilities, and then move up more quickly into management positions. Whether in marketing, finance or event management, there are huge opportunities.