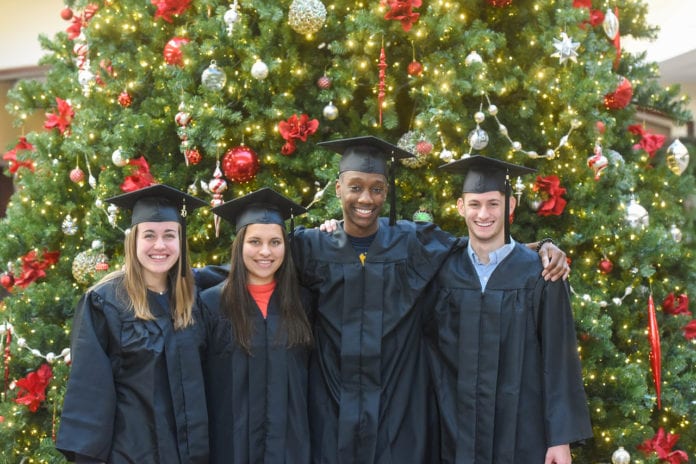 Belmont University held its December 2019 commencement ceremony for graduate and undergraduate students at 5 p.m. on Friday, December 13 in the Curb Event Center. The University celebrated the graduation of a total of 515 students, awarding 437 bachelor's degrees, 74 master's degrees and 4 doctoral degrees.
Dr. Robert C. Fisher, president of the University, presided over the event. Dr. Jimmy Davis, professor of communications studies, presented the commencement address. Davis is the 2018-2019 Chaney Distinguished Professor Award recipient, a title awarded for each year to the faculty member who best represents the University's vision to be "a premier teaching institution."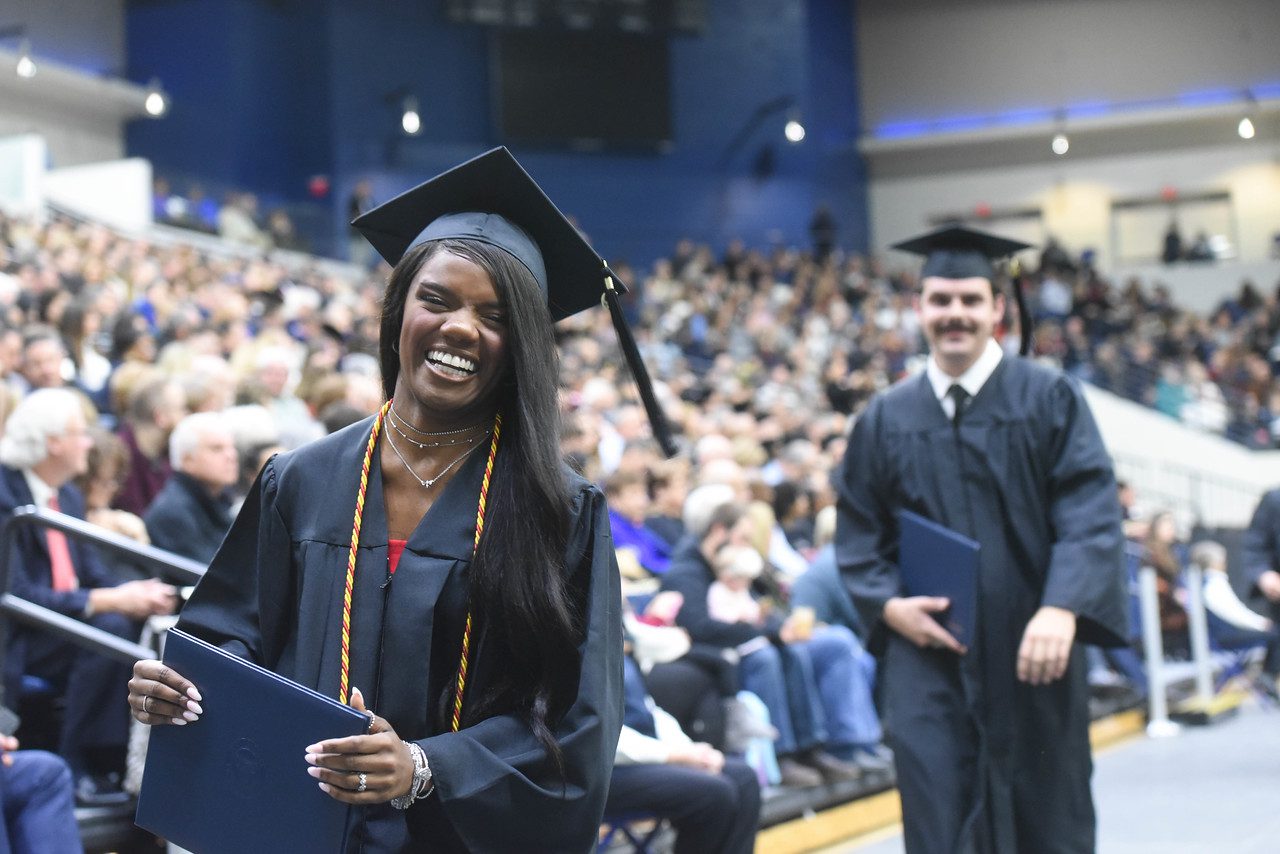 A live stream of commencement was available on www.belmont.edu during the graduation ceremony Friday evening.
All graduates, family, guests, faculty and staff were invited to attend the commencement reception immediately following the ceremony in the student life center, sponsored by the Office of Alumni Relations. The commencement reception provides an opportunity for graduates and their families to meet and mingle with faculty, administrators and fellow graduates.