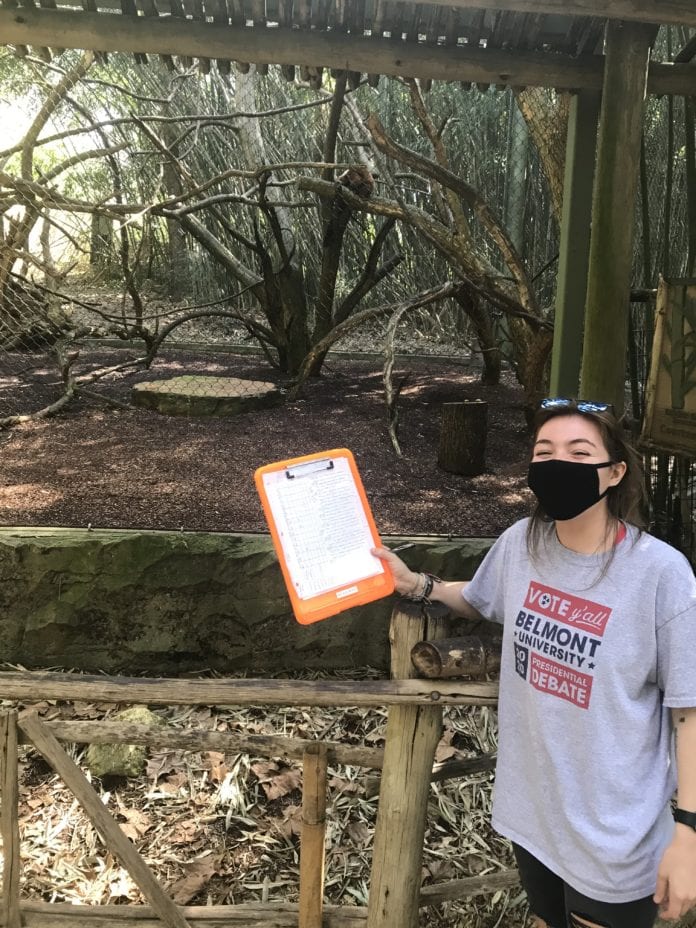 Belmont biology students in the animal behavior course were able to keep the joint venture with the Nashville Zoo at Grassmere going this year, despite the pandemic, and recently presented their major projects in a virtual poster session with one another and the zookeepers and zoo staff.
The zoo project has been a centerpiece of the class for more than a decade, and Biology Professor Dr. John Niedzwiecki worked with the Nashville Zoo to make sure students could do meaningful projects safely and within their comfort levels. Over six weeks, some students observed while masked and distanced live at the zoo, other students took advantage of working fully remotely through access granted to Zoo Webcams in key areas and finally, some students developed live projects based on feeders in their yards or cows in their fields.
Students were paired and assigned to a zookeeper that oriented them to the animals they observed and pointed out areas of interest to the zoo. Each group developed a testable hypothesis and took data over at least four weeks of observation.
Niedzwiecki said, "The students' presentations exceeded all expectations, and students showed great adaptability to this new format. Belmont and The Nashville Zoo look forward to continuing this joint venture for years to come."