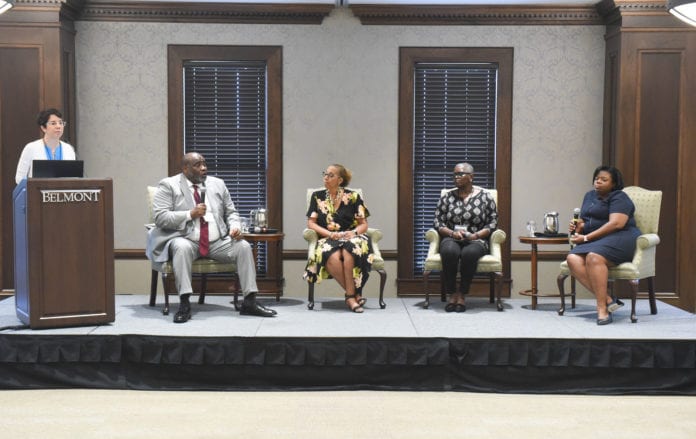 With the United States population growing more racially and ethnically diverse, particularly over the past two decades, higher education institutions are in a unique position to prepare tomorrow's global leaders to lead the work on diversity and inclusion. Belmont University and Sodexo partnered to co-host the Foresight is 20/20 summit on August 5 to build a vision for diversity, inclusion and equity.
Belmont has more than 8,400 students from every state and 36 countries. And while the University has seen increased diverse student and employee demographics in recent years, Belmont is continuing to work on becoming a more diverse and inclusive community by focusing on recruitment, engagement and retention strategies. Belmont's "Welcome Home" initiative was established by senior leadership to support the University's goal of becoming increasingly more diverse and broadly reflective of local and global communities. The Welcome Home Diversity Council, made up of faculty, staff and students from across campus, meets regularly to support Belmont's diversity and inclusion initiatives and serve in an advisory capacity to senior leadership. The Foresight is 20/20 summit in partnership with Sodexo was an initiative of the council.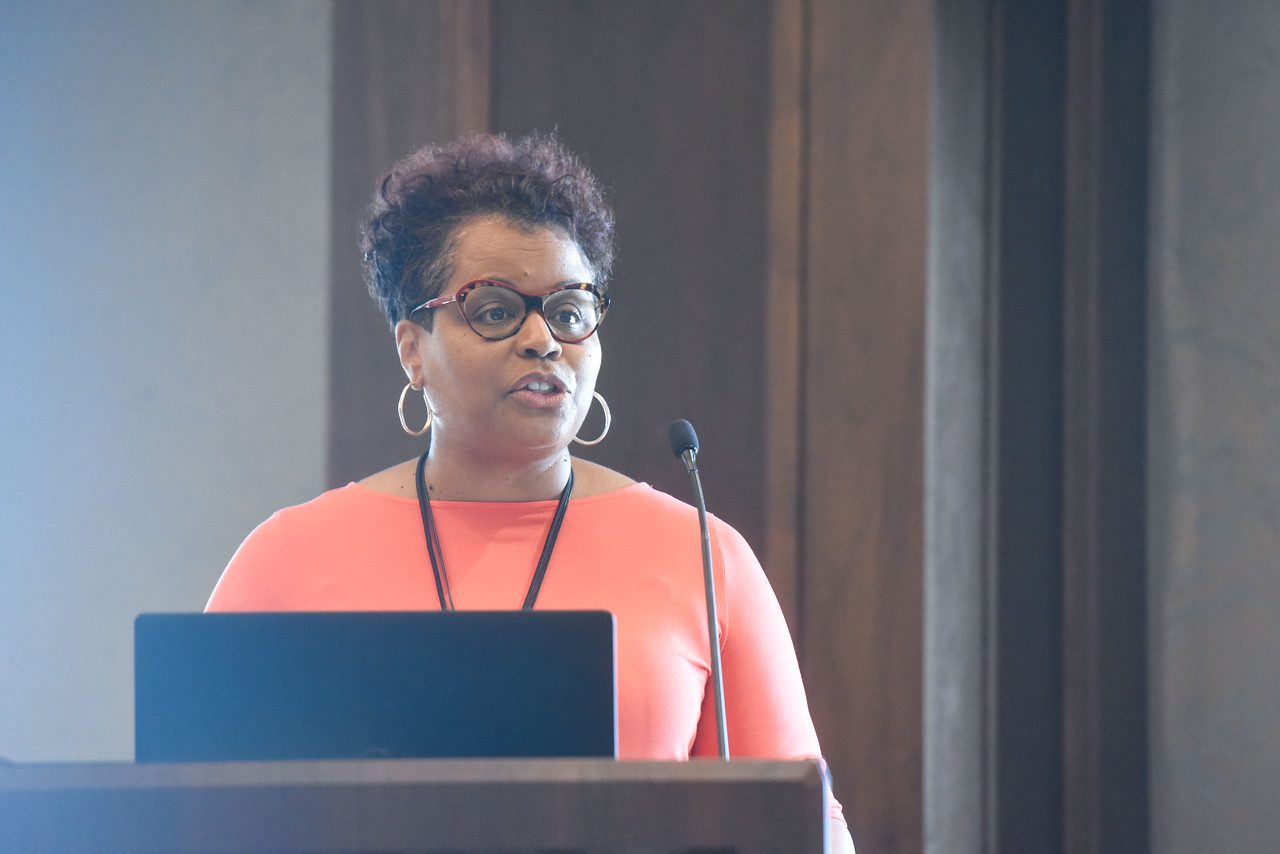 Belmont Vice President and Chief of Staff Dr. Susan West, who chairs Belmont's Welcome Home Diversity Council, believes events such as the Foresight is 20/20 summit are crucial to ongoing successes. "We are so grateful to have partnered with Sodexo to gather Chief Diversity Officers from peer institutions across the country to discuss and share best practices for building a vision for diversity, inclusion and equity in higher education today," said West.
Summit speakers and panelists included representatives from the American Council on Education (ACE), Tennessee State University, Auburn University, Guilford College and the University of Michigan.
Belmont's vision aligns with summit-partner Sodexo's integrated global diversity and inclusion strategy. Now seen as a leader in diversity and inclusion, Sodexo did a lot of work surveying and benchmarking its initiatives against other best-of-the-best companies and has now seen first-hand the link between diversity and inclusion and its business successes.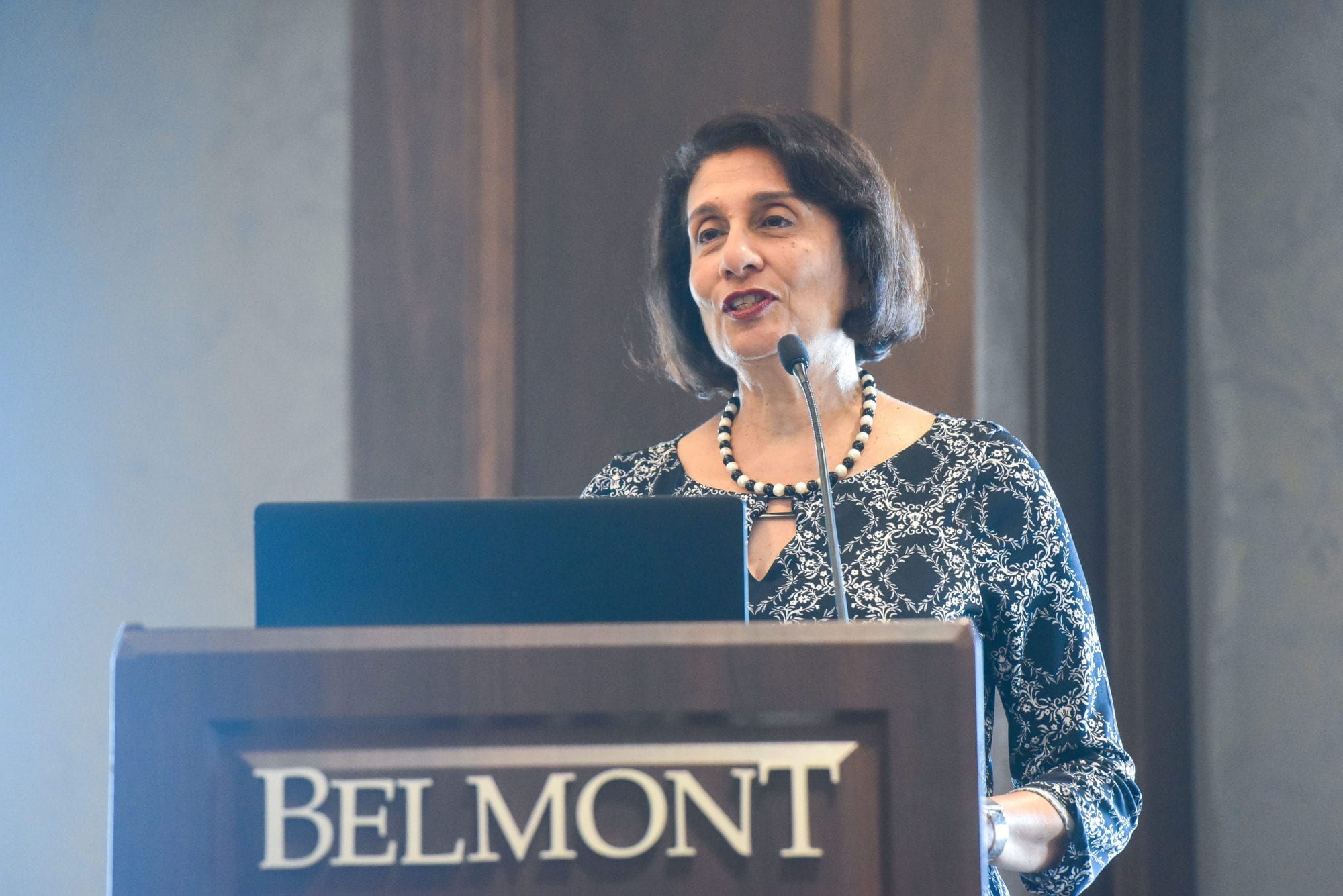 Sodexo Senior Vice President Corporate Responsibility and Global Chief Diversity Officer Dr. Rohini Anand said it took intentionality and commitment to move Sodexo to where it is today. "We have to address our shortcomings in authentic and transparent conversations," she said. "We act for the growth and well-being for our people – inclusion is our choice."
Dr. Anand said diversity enriches the educational experience and is proven to be a factor when students are selecting where they want to attend college. A key indicator for retention of students is a supportive and welcoming learning environment accepting of differences.
Keynote speaker Dr. Lorelle Espinosa, vice president for research with ACE, further shared the importance of such events that encourage open conversations. "It is so important for leaders to be transparent about where they have been and how far they have come. We must question our own assumptions, recognize bias and become responsible," she said. "You can't lead on equality or advance racial equity if you don't know how to talk about race. And if we don't talk about these realities, we can't close the gaps."