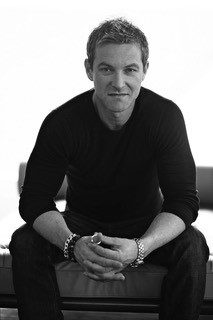 Profile by Emily Stembridge
Born and raised in a small farm town in Alabama, Todd Williamson has always had a keen interest in creating art. He attended Belmont University from 1984-1988 as a major in music and a minor in English; now an accomplished artist, he was recently asked to present an exhibition at the world-renowned Venice Biennale in 2019.
One of the largest art exhibitions in the world, Venice Biennale takes over the city of Venice as it brings more than half a million tourists thanks to its top features and galleries. Williamson was directly asked to exhibit, although typically the Biennale asks a foundation first to sponsor an artist before approaching the artist. At the Venice Biennale, Williamson, partnered with the MAK Center, will be presenting a collection of new, large pieces for display along with a sound room composed by Greg Walter, a 1987 Belmont graduate.
Thinking back to his time in school, Williamson has fond memories of his time on campus. "Belmont was and is a great support system," he said. "I have called the Dean of the School of Music, Dr. Cynthia Curtis, to ask questions about music I wanted to use in one of my exhibitions. Within a short time, I had several responses with offers of help! I don't think this happens in bigger schools where students do not know their professors on such an intimate level."
Now, Williamson lives in Los Angeles where he works full time as an artist. He exclusively works with oil paints on canvas, and his studio is located in his own backyard. His works are abstract with a select few bold colors often making up the entire canvas.
"Everything is an inspiration," he said. "It can be a billboard, a dream, a color combination or a conversation that inspires me to do something. As an artist, you should see beauty or inspiration in everything."
Dedicated to the importance of the number three, Williamson is intentional with symmetry in his creations. Every three inches, viewers will find a raised parallel line. Bach used a similar idea in creating his music where he used the number three to represent the Spiritual–the Father, the Son and the Holy Ghost. For Williamson, it is an homage to the power and symbolism of the number three.
As an arts commissioner for the city of West Hollywood, he helps other artists in many ways including working directly with artists who are creating public art projects for the city. He also helps change policies that can pose challenges to artists. He is involved with the AIDS Monument in California, serving on the Board of Directors. This charity is "the first of its kind in Los Angeles," and will memorialize people who have lost their lives to the disease, as well as the loved ones they left behind.
Through all of the acclaim and success Williamson has found as a contemporary artist, he still values the education and connections he received at Belmont. "I cannot emphasize how good a school Belmont is," Williamson said.
An avid traveler, he encourages future and current Belmont students to, "travel, travel, travel." Some of his favorite places in the world include everywhere in Italy, Tokyo, Germany, and, to this day, Nashville!
The Venice Biennale exhibition will be open from May 8 – November 28, 2019 at the Santa Maria della Pieta located just north of St. Marks Square on the Grand Canal.