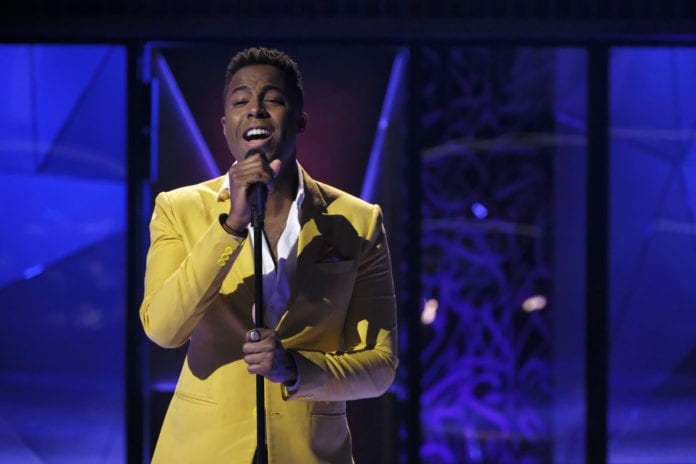 After a successful first season, Belmont representatives continue to make waves in the new season of NBC's "Songland," with five Belmont alumni making appearances in recent episodes. Belmont alumna Alyssa Newton was on episode eight featuring Bebe Rexha, and Jeffrey James was in episode four featuring Martina McBride. On episode nine, Caroline Kole, Anna Hamilton and David Davis pitched their original songs for Ben Platt.
"Songland," an American songwriting competition series, follows the journey of undiscovered songwriters as they pitch originals to top recording artists and a panel of chart-topping music producers. In the end, a winner is chosen of the competing songwriters. Their song is then recorded and released for a global audience by the guest artist from that episode.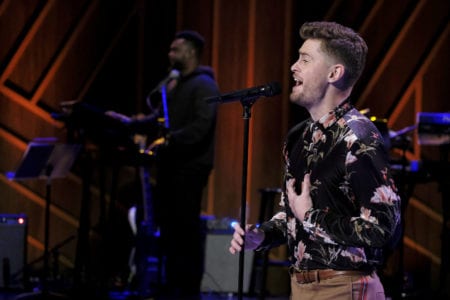 Platt selected Davis's song, "Everything I Did To Get To You" as the winning song for his episode after Davis worked with Producer Ryan Tedder for the final version. Platt's rendition is now recorded and available on streaming platforms. Davis graduated from Belmont in 2013 with a degree in commercial music.
"My song is about being at a place with someone that you love and care about and reflecting about how much hardship and struggle it might have taken to get there, but how ultimately it was worth it because it brought you together," Davis explained on the show.
"You're crazy talented, both vocally and as a writer. Your song is super old and new at the same time. I'm really excited about it," Platt said to Davis. "I love the lyric changes you and Ryan made. I love the production with the gospel, 'wrap-you-up' in soul kind of feel. The song is so clear to me now, and when we arrive at the chorus, it's amazing."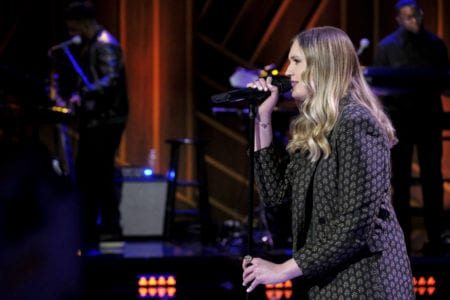 James James Holstein, a 2009 commercial music alumnus, pitched his song, "We Could be Heroes," for McBride. He explained, "It's a motivational song reminding people that no matter how dark things might look, there's always a way to climb out."
McBride said, "I feel like there's a good home for this song somewhere, so you're moving on to the studio round. First of all, I can't get it out of my head, and I feel like there is a lot of potential." Although McBride went another direction for her song, James worked with producer Ryan Tedder to pitch an updated version of the song, which was well-received by many.
Alyssa Newton, a 2019 songwriting alumna, presented her song, "Made for Something" to the panel of producers and Bebe Rexha. Bebe Rexha said, "I love the sentiment of the song. I know I am here for a certain reason and we all are on this earth for a purpose. I love that overall message of the song."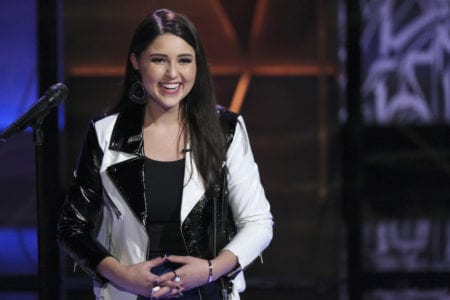 Caroline Kole (Kudelko), a 2019 entertainment industry studies alumna, wrote "Fool's Gold," for her pitch to Platt, which she says is about having a dream and hoping that it is real. The producers immediately clicked with the idea and brainstormed how slightly changing the lyrics to describe a relationship would make the song even more connectable. Kole worked with producer Shane McAnally in the studio round to produce her song.
McAnally said Kole's melodies were "stunning." "They have this touch of musicality and I want to make sure the lyrics support that melody," he said.
Platt commented, "With the new lyrics, as soon as it started, I went directly to one particular relationship. It feels like something I've been through and I know exactly what the narrative is. You've hit the bullseye. It's very beautiful."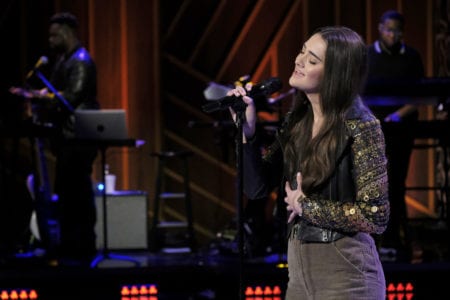 Anna Hamilton, a 2018 music business alumna, pitched "Deathbed." And while Platt did not carry Hamilton into the studio round, he said, "Your writing is super emotional and bold and courageous."
This season's artists also include Usher, Lady A, Belmont alumni band Florida Georgia Line, Boyz II Men, Julia Michaels, H.E.R. and Luis Fonsi.