Dr. Jessie Mills was awarded the David G. Greathouse Scholarship at the hooding ceremony for the School of Physical Therapy.
The David G. Greathouse Scholarship was established by STAR Physical Therapy to honor the founding chair of Belmont School of Physical Therapy. The award is given to the student who best demonstrates leadership, scholarship and exemplary clinical performance. Dr. Dave Landers and Lisa Schwartz from STAR presented the award.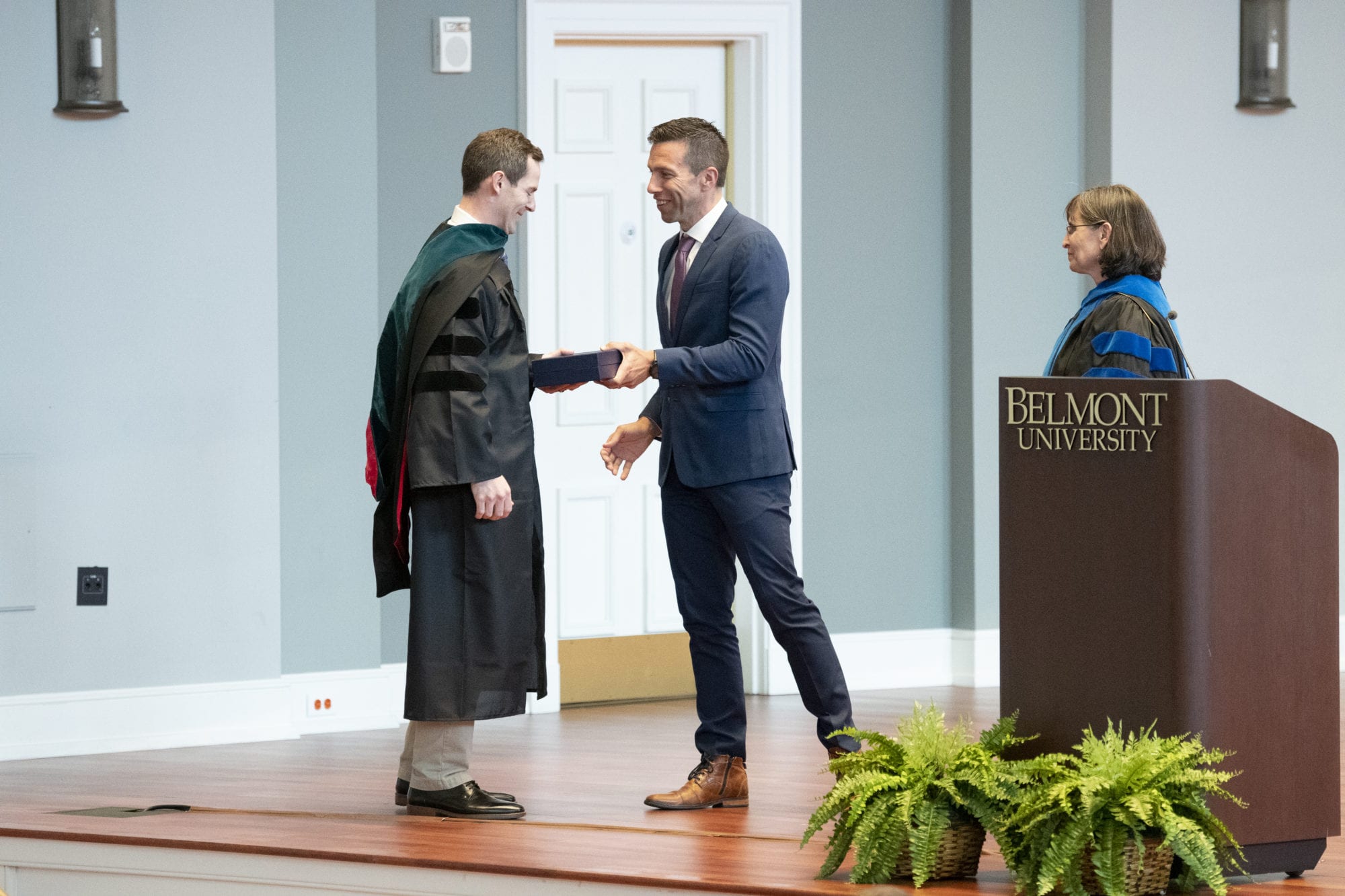 Dr. Clint Lester is the 2019 recipient of the Orthopedic Clinical Excellence Award provided by Results Physiotherapy.
This award recognizes a graduating physical therapy student who demonstrates excellence in manual therapy, professionalism, active participating in the profession, innovation and a humble spirit. Dr. Craig O'Neil from Results Physiotherapy presented the award.