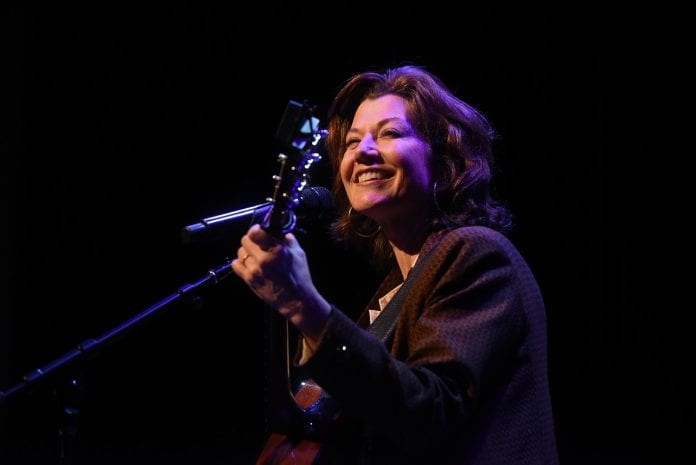 "My life has been an endless adventure," said singer/songwriter Amy Grant when speaking about her career at a recent Chapel event on Belmont's campus. Under this week's Chapel theme, "Career & Calling," Grant talked about how her faith impacted and shaped her professionally.
Grant spoke about being young and involved at her church, but wanting to be more connected to where the action was. She was inspired by the music and message she was experiencing in church and other places. Leading a chapel service at her high school led Grant to realize she enjoyed doing that kind of performing and songwriting. After getting a record deal at the age of 15, she started writing more music about struggles and questions of God.
Grant told students about how her journey of faith shaped her path to her career. "My journey of faith is what led me to a career. My faith made me brave enough to put myself out there and say something that mattered. That was how I launched," Grant commented.
But being aware of how God saw her at a young age, Grant felt like her true gift has always been creativity and uses that in her songwriting. "All the longing we feel is connected to belonging," Grant told students. "At an early age I fell into the belief that I belonged to the one who made me."
After performing some songs, including one of her earliest hits "My Father's Eyes," Grant closed out her talk by telling students that "wherever you are with God, you're in the picture. Believe that you belong already."