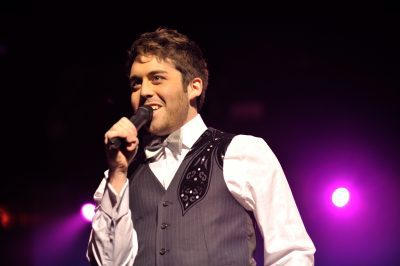 Brett McLaughlin (known professionally as Leland), a 2009 School of Music alumnus who majored in commercial voice, received a Golden Globe nomination last week for Best Song, "Revelation," in the film "Boy Erased."
Earlier this year McLaughlin was presented with the 2018 Curtain Call Award  alumni for achievement in the field of commercial music. In just eight years, McLaughlin has compiled a long list of accomplishments including composing songs for pop artists Daya, Troye Sivan, Selena Gomez, Andy Grammer, Hillary Duff and Capital Cities. He has won the ASCAP Pop Songwriting Award, the National Music Publishers Association Award and was included in Billboard's 100 Best Pop Songs of 2016. He recently released his debut single "Mattress" under the name Leland.
The 76th Golden Globe Awards will take place Jan. 6 and air on NBC.