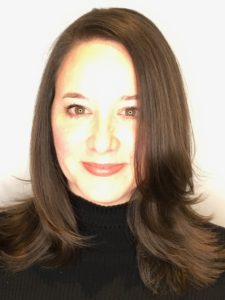 In crime, timing is everything, and the timing of author alumna Ashley Sargeant Hagan's novel couldn't be more perfect with fall in the air and Halloween around the corner. Second in the Backstage Mystery Series, "Duel" released on October 8, 2019. Hagan graduated from Belmont in 1997 with a Bachelor of Arts in English.
The book is available at local stores such as Bound Booksellers and Home Panache, as well as online with Amazon and B&N. 
Her latest book "Duel" features a story within a story and takes place at an English country estate where American actress Anna McKay is filming a period drama. When a series of practical jokes on set turns deadly, Anna isn't sure who to trust or if she will make it off the "Cavendish Manor" set alive.
Nashville author Ashley Sargeant Hagan has been described as having the mind of Agatha Christie with the soul of Mark Twain. Her love of history, tea and nineteenth century novels informs her writing, as evidenced in her first novel, "Pedestal." She is an active member of Historic Nashville and is a volunteer in educational programming for the Land Trust for Tennessee's Glen Leven Farm.
Hagan will sign books on November 9 at 4 p.m. at Bound Booksellers, 158 Front Street, Suite 106, in Franklin, TN 37064. Additional local book signings and more information about Ashley and her writing can be found at ashleyshagan.com.