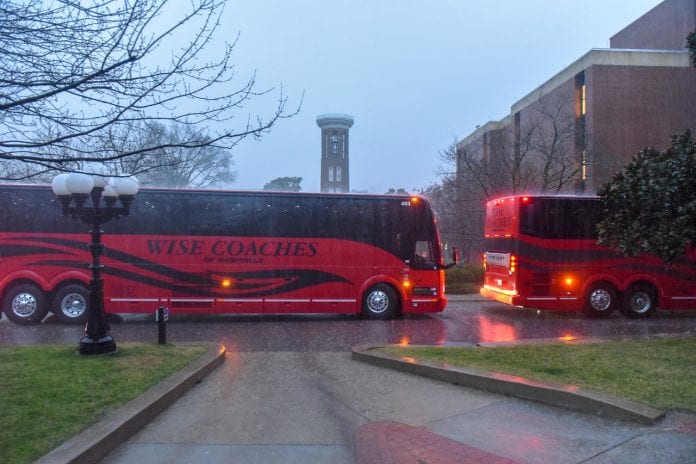 Belmont students and faculty were recently invited to attend a recruiting event hosted by Amazon in Nashville. The event, called "Amazon Live at the Ryman," was an opportunity for the company to showcase their plans for Nashville and explain what they're doing with their Worldwide Operations Organization as well as give people an opportunity to meet and hear from their leaders about some of the work they do.
The event opened with musical performances from a folk band and Tennessee State University's Aristocrat of Bands. Several interview style discussions followed, where different team members from Amazon shared their experiences within different aspects of the company. Towards the end of the event, Belmont alumnus Brad Paisley was brought to the stage to play some music for attendees. Paisley was also awarded a $50,000 donation from Amazon for The Store, the non-profit free grocery store Paisley and his wife plan to open next door to the Belmont Ministry Center.
The audience was then released to meet recruiters and hear about upcoming opportunities from Amazon. Students who attended the event were encouraged to ask questions and meet the representatives from Amazon.
Maddie Peltier, a junior accounting and management information systems major, said, "This event was intended to hype up Nashville for the arrival of Amazon. One of the most important skills that I learned in my classes at Belmont that is effective at events like these is being able to thoroughly introduce yourself to people. I learned how to give my elevator pitch which helped me be able to comfortably mingle with many recruiters."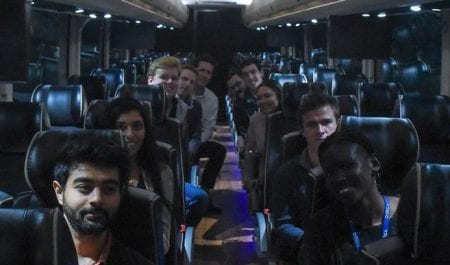 The Amazon event was hosted in Nashville due to their new Operations Center of Excellence opening in the city soon. Amazon invited faculty and students to participate in the event to inform them of what Amazon will be doing in Nashville as well as encourage students to keep Amazon "top of mind" when looking for jobs in the future. Amazon also sent buses to Belmont's campus to provide easy access for students to the attend the event.