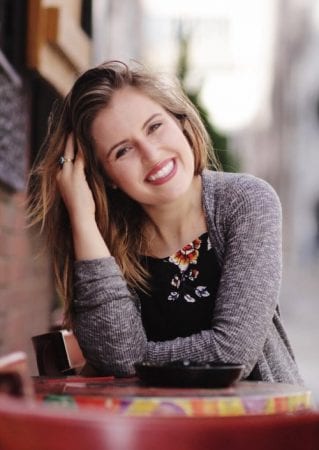 Caroline George always knew she loved to tell stories. Now, as a senior public relations and publishing double major, she is the published author of three young adult novels. Her most recent, "The Vestige," released in July. George said that "stories have been my passion since I was a toddler. Before I could hold a pencil, I told my mom stories, she'd write them down and let me illustrate the pages. In middle school, I made it a goal to be published by my sixteenth birthday." And publish she did.
Her novels, "The Prime Way Program: Be the Victor," "The Prime Way Program: Just Strength" and "The Vestige," are her messages to the world. Her stories are her "lifelong passion," and writing is her way of sharing them.
George plans to continue writing after she graduates. She has pursued a career as an author over the last five years and has no plans of quitting. "A successful career in the book world requires time, tenacity and consistency," she added. Her double major is setting her up for success. She said, "When I first considered my options for a major, I decided to specialize in the business aspect of publishing because if I know how to sell, I can sell any kind of book. On the flip side, if I learn how to craft a brilliant novel, but do not know how to sell it, I won't be a successful author."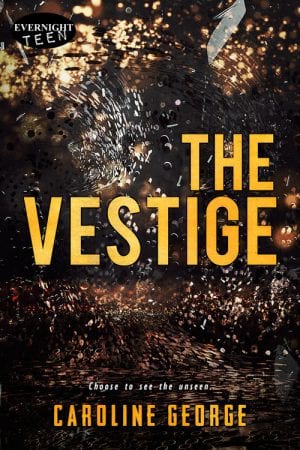 However, being a full-time student, intern, author, blogger and small-group leader has not always been easy for George. She describes her calendar as an "artistic display of deadlines." She gets through her busy times by remembering this: "There are seasons for everything. Certain semesters allow me the flexibility to pump out novels, while others draw my attention to different tasks. I've learned to set realistic goals for myself, work hard and give myself grace when I don't meet my own expectations."
And she advises other aspiring authors to do the same. "Sit down and write," she said. "There will never be a perfect moment to start your blog, novel or whatever project is on your heart. The best time to start writing is the time you start writing." And, "Write with your message in mind. You have the attention of each person who reads your work. They give you their time, so say something worthwhile. "
George has been nominated for Georgia Author of the Year Award twice. Her blog, "Girl Meets Publishing World," is a writing-focused blog for millennial creatives that focuses on different aspects of writing and publishing.